WMTW 127: Ilana Weschler from Green Arrow Digital [Podcast]
Podcast: Play in new window | Download
Subscribe: RSS
Updated on January 4th, 2017
"The biggest struggle is really knowing your customer." Ilana Weschler (Tweet this)
In this episode I chat with Ilana about remarketing, Facebook ads and a lot more about online marketing.
Show-notes:
Key points
Remarketing gives a business an opportunity to show an ad to a target customer.
Pixels are free and have a maximum duration of 180 days.
Never treat everybody the same with remarketing.
Facebook ads give you an idea about your client's behavior.
Never bombard the same person with the same ad.
Give an "offer" on Facebook ads to get attraction.
Links mentioned
Get in touch with Ilana
Did you like this podcast?

If you liked this podcast, please click to tweet this show >>
Subscribe
We would love you to subscribe to Web Marketing That Works and please leave your honest reviews via:
Stitcher radio
iTunes
SoundCloud
Bonus 33 Free Templates
Download the 33 free templates from our new book.
Or order the book online: Web Marketing That Works: Confessions from the Marketing Trenches (Wiley 2014).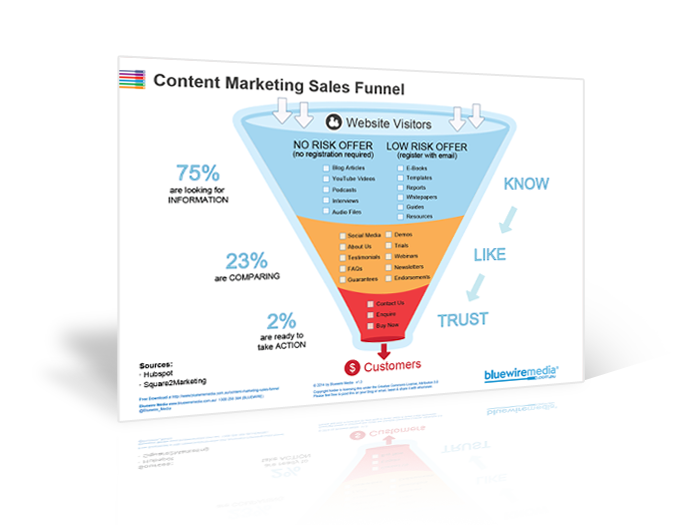 Content Marketing Sales Funnel
Your content marketing sales funnel is all about getting people to know, like and trust you by nurturing them with the right information at the right time.