WMTW 128: Timbo Reid from Small Business Big Marketing [Podcast]
Podcast: Play in new window | Download
Subscribe: RSS
Updated on January 4th, 2017
"Marketing should be a hobby of every businessman." Timbo Reid (Tweet this)
In this episode I talk to Timbo Reid about helpful marketing, content repurposing and outsourcing.
Show-notes:
Key points
Tim is the host of the very popular show the Small Business Big Marketing podcast. 
He also has a new book called "The Boomerang Effect".
The boomerang effect is the result of helpful marketing.
It is getting more from your marketing than what you put in.
Identify your client's problem and solve it.
Be yourself; bring character and personality to your marketing.
Content repurposing is a great marketing tool.
Amazing things happen as a result of helpful marketing.
People mentioned
Links mentioned
Get in touch with Tim
Did you like this podcast? 
If you liked this podcast, please click to tweet this show >>
Subscribe
We would love you to subscribe to Web Marketing That Works and please leave your honest reviews via:
Bonus 33 Free Templates
Download the 33 free templates from our new book.
Or order the book online: Web Marketing That Works: Confessions from the Marketing Trenches (Wiley 2014).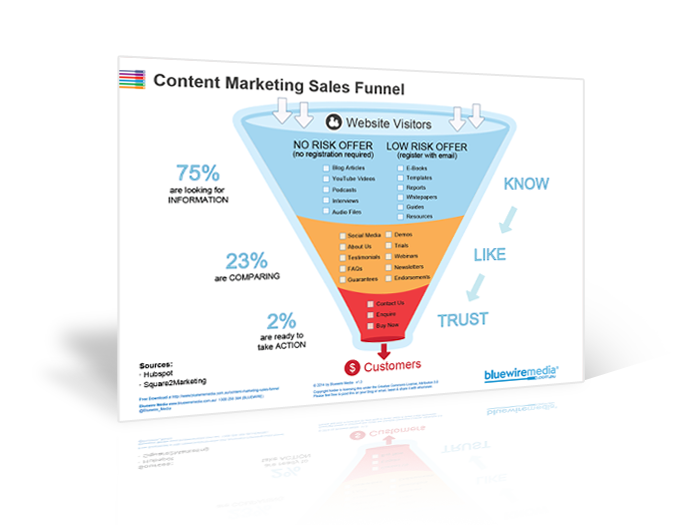 Content Marketing Sales Funnel
Your content marketing sales funnel is all about getting people to know, like and trust you by nurturing them with the right information at the right time.