WMTW 129: Jason Leister the Incomparable Expert [Podcast]
Podcast: Play in new window | Download
Subscribe: RSS
Updated on January 4th, 2017
"Each promise made and fulfilled, trust and credibility grows." Jason Leister (Tweet this)
In this episode I talk to Jason Leister about being the expert and go to guy of your chosen niche.
Show-notes:
Key points
Jason is a direct response copywriter and also writes a daily email newsletter called "The Client Letter".
He is the owner of the website IncomparableExpert.com.
Incomparable expert is about being the expert in your chosen field.
Identify clients and help them relieve their problem.
Develop attraction from your clients and not for the service you provide.
3 things to remember for building a media platform:

Demonstrate how you do it, why you do it and who do you do it for.
Be consistent, build trust and credibility.
The owner of the USP is the end receiver.

Invest your energy on things you can control.
The word business does not exist.
Focus on other people, not on yourself, to eliminate fear.
People can live the life they want by being who they really are.
Links mentioned
Get in touch with Jason
Did you like this podcast?
If you liked this podcast, please click to tweet this show >>
Subscribe
We would love you to subscribe to Web Marketing That Works and please leave your honest reviews via:
Bonus 33 Free Templates
Download the 33 free templates from our new book.
Or order the book online: Web Marketing That Works: Confessions from the Marketing Trenches (Wiley 2014).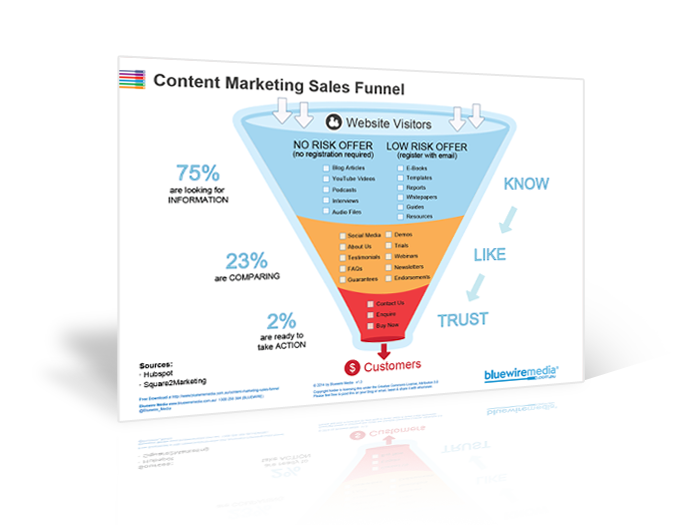 Content Marketing Sales Funnel
Your content marketing sales funnel is all about getting people to know, like and trust you by nurturing them with the right information at the right time.