WMTW 138: Meryl Johnston from BeanNinjas [Podcast]
Podcast: Play in new window | Download
Subscribe: RSS
Updated on January 4th, 2017
"Understand what you do, and know who your market is." Meryl Johnston (Tweet this)
In this episode I chat with Meryl Johnston about how BeanNinjas started and how it continues to grow.
Show-notes:
Key points
She is the co-founder of BeanNinjas.com
Recurring revenue and a team service delivered product lead to starting BeanNinjas.com
Get a better understanding of your customer's problems to produce a product.
Get your ideal client and market specifically.
Get your customers to become advocates.
Constantly work on building trust with your clients.
Mastermind activities are a good way to share ideas, and possibly business partners.
People mentioned
Links mentioned
Get in touch with Meryl
Did you like this podcast? 
If you liked this podcast, please click to tweet this show >>
Subscribe
We would love you to subscribe to Web Marketing That Works and please leave your honest reviews via:
Bonus 33 Free Templates
Download the 33 free templates from our new book.
Or order the book online: Web Marketing That Works: Confessions from the Marketing Trenches (Wiley 2014).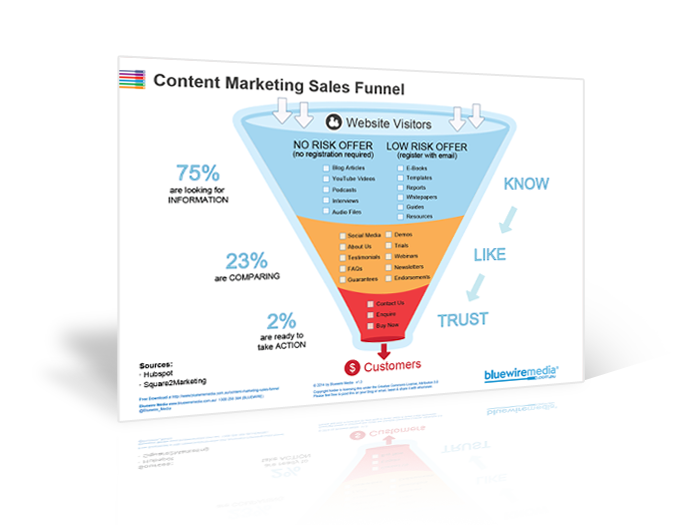 Content Marketing Sales Funnel
Your content marketing sales funnel is all about getting people to know, like and trust you by nurturing them with the right information at the right time.