WMTW 026: Valerie Khoo – How 18,000 Students Inspire Her
Podcast: Play in new window | Download
Subscribe: RSS
Updated on March 2nd, 2015
Our guest for ep 26 of Web Marketing That Works podcast is friend and writing super-coach, Valerie Khoo.
Valerie founded the Australian Writers' Centre in 2005, which won a Telstra Business award in 2010 and was named in Dell's "10 most innovative small businesses in Australia". Valerie walks her talk and is self confessed blogaholic and author of Power Stories – The 8 stories you must tell to build an epic business.
Valerie has also founded SocialCallOut.com and is a journalist at large having been featured all over the major news outlets.
Adam first met Valerie as fellow panelists at the National Small Business Summit in 2010. When we were contemplating writing our book, we signed up for her "How to Write a Business Book" course which was awesome thanks Valerie! It really formed the blueprint for everything we did with our book Web Marketing That Works. Valerie also helped us handle some of the stickier moments with the book particularly getting around the "Imposter Syndrome".
Show Notes:
What does a day in the life of Valerie Khoo look like at the moment?
Bit of business, bit of writing, mentoring, 18,000 students, passion for technology and writing.
What is your web marketing philosophy?
"I love helping others see their potential."
Marketing Experiments
The good: What have you tried that has worked well.
Online, social media, content marketing.
The bad: What's failed? What did you learn and would do differently?
Initial website – honest feedback saved the day.
Outsourced for quality video
Deep Dive into Best Australian Blogs Competition:
Where did the idea come from?
4 years ago the blogosphere was really starting to pump up. First blogging conferences.
How did you kick it off?
Just keen to support the blogging community.
What has been the benefit?
Blogging can help you find your voice. The competition has grown. Has contributed to email subscriptions.
Infusionsoft:
We touch on Valerie's implementation of Infusionsoft.
 Advice:
What's next on the marketing front for you?
Podcasting – really fun!
Who have you learned from – either in person or via their book, blogs or presentations?
Students, those who take the time to understand her business and make suggestions to help Valerie.
Connecting:
Powerstoriesbook.com
ValerieKhoo.com
Writerscentre.com.au 
@ValerieKhoo
Did you like this podcast?
If you liked this podcast, please click to tweet this show >>
Subscribe>
We would love you to subscribe to Web Marketing That Works and please leave your honest reviews via:
Bonus 33 Free Templates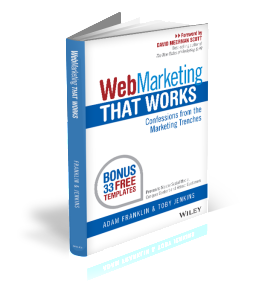 Download the 33 free templates (11.2 MB – zip file) from our new book.
Or order the book online: Web Marketing That Works: Confessions from the Marketing Trenches (Wiley 2014).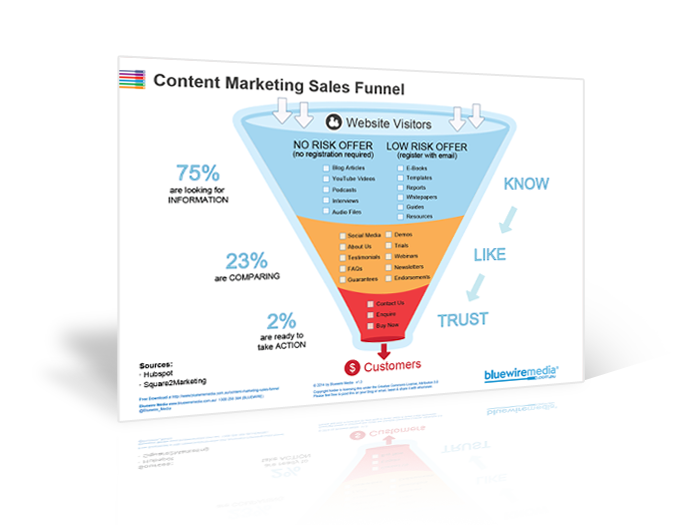 Content Marketing Sales Funnel
Your content marketing sales funnel is all about getting people to know, like and trust you by nurturing them with the right information at the right time.