Welcome
It's great to see you here for our "Tools of the Trade" Marketing Mini Course.  All the tools and that we use are on this page, so please feel free to bookmark this page so you can refer back to it.
We were originally going to deliver the 25 lessons in this course via email over multiple weeks but then we thought it would be best for you if you could immerse yourself in the material and scroll straight to the section that is most useful for you!
Share the love
As always, we'd love it if you could tweet this Tools Of The Trade Mini Course to your friends.
Let's begin…
Welcome to the first lesson in our free "Tools of the Trade" mini-course.
Most are free, and some require a modest investment.  They are the exact tools we use for our own web marketing and once you've got them set up, you'll really be ready to rock and roll.
Let's kick things off.  
You know what makes Toby and me happy? Seeing you succeed.
That's why we're starting off with the easiest and most valuable free tools that help us!
It's called Sumo and it's a suite of free apps to help you get more email subscribers.  We've added over 6,515 email subscribers using Sumo. And amazingly it is free.
It includes free apps like:
List Builder

to increase your daily email sign-ups by up to 20% — this non-annoying exit popup is my personal fave!

Scroll box –

politely grow your email list once people have scrolled to the bottom of your page.

Smart Bar –

 remind visitors to take action when they are on your site.

Welcome Mat

to create an email opt-in that is overlaid on your home page

and much much more.



Here are three reasons why it's a no-brainer to use SumoMe:
It's 100% free to get started.

SumoMe works on all sites. Doesn't matter if your site is WordPress or HTML or anything else.

It takes 37 seconds to install, seriously.
We use Sumo on our Bluewire Media site and love it. What are you waiting for?
Click here to install all the Sumo products in less than a minute >>
(or forward this to your developer and ask them nicely if they can hook it up for you).
Did you like Lesson #1?
If you can think of a friend who works in marketing, please feel free to tweet this course to them.
Welcome to Lesson #2 in our free Tools of the Trade mini-course.
When you make it along to one of my presentations you'll hear me bang on about how important it is to listen to what people are saying about you online.
Why's it so important..? So you can be in the loop for starters, and also so you respond appropriately if decide to.
The great news is there are 2 free tools.
Talkwalker Alerts

— monitors every time someone publishes something about you on websites and blogs.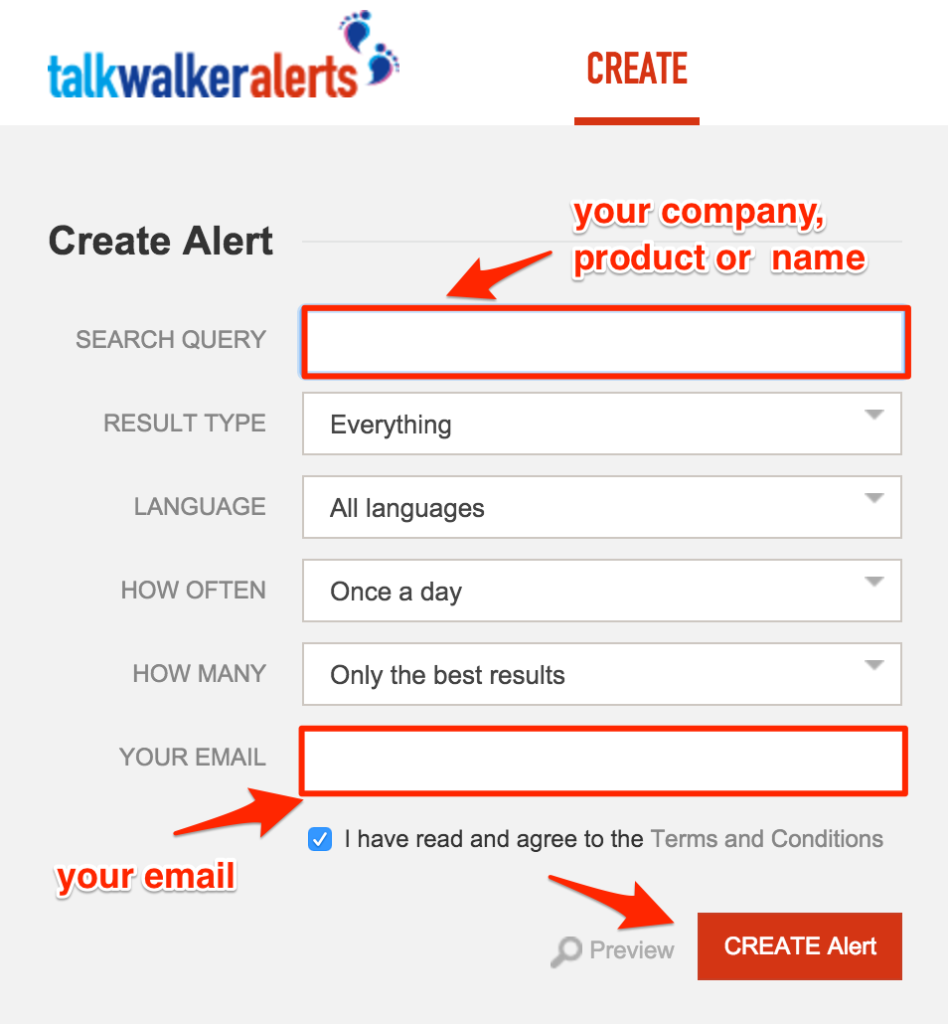 Mention

 — monitors what is being about you on social media platforms like Facebook, Twitter and LinkedIn 
Please go ahead and get them set up.  
Did you like lesson #2?
If you can think of a friend who works in marketing, please feel free to tweet this course to them.
Welcome to Lesson #3 in the free "Tools Of The Trade" mini-course.
Email still remains the undisputed king of web marketing.  We all have email, we all use it for business and it continues to be the best tool for driving action — like sales and enquiries!
And to do it properly you need a professional email system.
Here are the tools I recommend (.. but you just need one. It depends where you're at!)
Drip: email marketing and automation software. It is free for under 100 subscribers and it integrates with Lead Pages, but sadly it is not yet supported by Automation Agency!
Mail Chimp: If you are starting from scratch, this is perfect because it is free for your first 2,000 contacts.  It is also a very robust system and when you upgrade you can do autoresponders and much more. Free up to 2,000 contacts and 12,000 emails per month.
Campaign Monitor:   We used this platform for many years and it is powerful, beautiful and affordable.  You can do autoresponders, A/B testing and you get unrivalled reporting. Plus a very friendly support team will help you every step of the way. From $9 per month.
Infusionsoft: For the record this is what we now use but unless you have sophisticated email sequences and 10,000+ subscribers, I wouldn't worry about using "Confusionsoft" just yet.  It is powerful but very complex and quite expensive. We use a specialist team of consultants to help us implement it.  If you feel you're ready to use it, please hit reply and I can introduce you to who we use. From $199 per month, plus consultants fees.
At the end of the day it doesn't really matter which system you use.  Active Campaign, Vision6, AWeber, Constant Contact, GetDrip, ConvertKit and Ontraport are all safe bets too  It's more important to choose one and get started.
Task 1: Pick the one that sounds best for you and go ahead and get that set up.
Task 2: Please send your first email to your list of subscribers.
Did you like lesson #3?
If you can think of a friend who works in marketing, please feel free to tweet this course to them.
Welcome to Lesson #4 of the free "Tools Of The Trade" mini-course.
By now, hopefully you've got your SumoMe list building tools, your free monitoring tools and your email marketing systems set up (or at least as a work in progress).
Today's tool is called LeadPages which lets you create landing pages. It was a real game changer for us.  A landing page is the perfect way to share your flagship content (or lead magnets) with the world and at the same time you can be growing your email list.  Win-Win!
With LeadPages you can create high converting landing pages — without any coding skills.    That's right, it's perfect for non-techies like you and me.  We used to spent lots of money paying web developers and designers to create landing pages for us.  It really started to get expensive.  Then we discovered LeadPages which starts from just $37 a month.
The best part is thatLeadPages have a bunch of high converting templates you can choose from and it integrates with all the major email marketing platforms.  Plus it owns email marketing and automation software Drip which is free for under 100 subscribers and supported by Automation Agency!
Task: Invest in a LeadPages plan, and get your first landing page up and running.  I hope this appeals to you as it will really allow your marketing to get traction.
Welcome to Lesson #5 of the free "Tools of The Trade" mini-course.
Today's tool is actually more of a "technique" that I've found incredibly valuable when it comes to growing our Bluewire email list. Since you've got the "tools" in place — you are now well placed to get people onto your email list.
The best way is to this is outlined in my video training. This video training usually costs $97 to access but since I am the presenter, I am allowed to share it with you for free (thanks to Frank Bria's Big Mission Big Business Online Summit).
Watch the 41 minute, no-fluff, training.

A quick overview on getting to 100 subscribers:
Email people you know and ask them if they'd like to receive your emails
Announce it to people in your social media networks and invite them to join.
Ask existing readers to forward your emails on to a friend.
Getting from 100 to 1,000 subscribers:
Write guest articles for other people's blogs and have a Call To Action (CTA) to
Publish a piece of flagship content on a landing page (and optimize it for Google)
Have
If you're more advanced, the video also teaches you to how get past 1,000 and then to 10k and beyond.
Get going and invite your friends to join you ;-)

Welcome to Lesson #6 of the free "Tools Of The Trade" mini-course.
If you've got a WordPress website (and that is exactly what we recommend you have), then let's get you sorted with the WordPress goodies we can't live without.
WPCurve
Get unlimited WordPress updates and never have a WordPress headache again.  If the update takes 30 minutes of less
From $99 per month.  We love this service from Dan Norris and his team.   It's much more cost effective than and you've responsive team, so you're no longer at the mercy of your web developer who may be busy working on another project, sleeping, on vacation or simply not responding for any number of other reasons.
WPCurve solves this problem, and you get peace of mind.
Bluehost – WordPress hosting (entry level, from $3.99 per month)

Bluehost is a great, affordable way to get started with WordPress hosting. It includes a free Domain, free site builders, 1-Click WordPress install and 24/7 Support.  We have never used this hosting as our requirements have been better suited to WPEngine, however many entry-level people get started on Bluehost very smoothly.
WPEngine – WordPress hosting (advanced, from $29 per month)

WPEngine is a specialist WordPress hosting that is reliable and makes your site faster!  And they back up website and keep your plugins up to date.  We run our Bluewire website on WPEngine.  It includes a free site migration plugin and daily backups.  It increased the speed our Bluewire site significantly when we migrated over.
The best book to read: Love at First Site
The best book we've read about website design from a marketing standpoint is Love At First Site by Jon Hollenberg.  
It's written for non-techie business owners and marketers, so don't worry there's no confusing jargon.
Are you ready for a WordPress website?  No problems, we've got you covered too.
DO YOU PREFER TO DIY OR ON A BUDGET?
The best place to start if you are on a budget is to read Michael Hyatt's step-by-step guide on How to Launch a Self-Hosted WordPress Website in Under 20 Minutes.  Michael will teach you how to install a self-hosted WordPress site, select a theme, and get it hosted.
NEED A PRO?
If you're in the market for a WordPress website you'd prefer to get a helping hand, fill out the application form and Jon's team at Five by Five will help you.  Tell them we sent you!
Welcome to Lesson #7 of the free "Tools Of The Trade" mini-course.
By now you've hopefully got your WordPress website and blog up and running. Now it's time to consider what content you will publish how often, and how you'll kept track of it all.
Two tools for you are:
1. Blog Strategy Canvas
The tool for today in the Blog Strategy Canvas (free download, opt-in required)
It was created by Will Blunt who runs our Bluewire Media blog (if you've not checked it out yet it has hundreds of helpful articles and was named Australia's #1 business blog too!).
Will also runs his own business called Blogger Sidekick.
When you start blogging remember to post guest articles as well as articles on you own blog.  This helps you attract an audience and get your writing in front of eyeballs!
If you've got your blog set up, please drop the link in the comments. I'd love to check it out (and don't stress if it's pretty basic. Everyone's blog starts from nothing.)
2. Plan out your content with Trello
I recommend you use Trello boards to keep track of all your content ideas.  It lets you keep private "boards" where you can add, edit, and shuffle ideas around.  I use it to manage what I write about on our Bluewire News emails.  You can use it for all the content you publish like your blog, emails, podcasts and videos.
Here's an example of what it looks like for us.
Get your free Trello account >>

Welcome to Lesson #8 of the free "Tools Of The Trade" mini-course.
In today's lesson you will discover three of the best and easiest tools to find, share and schedule content — even if you have no blog, podcast or any content of your own.
These tools are perfect for time poor marketing consultants (and business owners) who want to practice what they preach — EVEN if they are too busy to create content themselves.
Feedly
Feedly lets you follow all your favourite blogs and news sites and it lets you arrange the content into easy-to-read collections.  Instead of checking each blog everyday to see if there' anything new, simply check Feedly and all the latest articles are there.
Plus with a click you can then share the best content on Twitter, Pinterest and Facebook. It's free to integrate these tools.  Get started on Feedly (for free)
Add all your favourite blogs and start sharing your favourite stuff!
Buffer
Buffer is free tool where you can schedule social media updates (so you don't need to login to Twitter, Facebook and LinkedIn a dozen times each day!)
You can schedule your content to go out at various intervals throughout the day (and night.) You decide the frequency and even the specific time.  Buffer gives you peace of mind knowing that social media content will be shared throughout the week, once you've scheduled it.
Get started on Buffer for free.
Edgar
Edgar is a paid tool and an absolute game changer for taking your social media publishing to the next level.
You can store all the content you wish to share in "libraries". Then you nominate how frequently you want to publish to each social media platform.  The best thing about Edgar is that once it has posted all the content in your libraries, it starts from the top again and recycles it all. You always have your best content being shared, without you having to do anything else. This frees you up to create more content and interact with people directly on the social media sites.
Get started with Edgar (free trial, then $50 per month).
Welcome to Lesson #9 of the free "Tools Of The Trade" mini-course.
In today's lesson you will discover three helpful tools that will encourage more people to share your content on social media.
It continues to get harder to get your content in front of the right people on social media. With increased noise on just about every social network and visibility algorithms starting to favour "paying to play", finding new ways to increase your exposure are important.
These three tools are a great way to entice your web visitors to share, and automate certain aspects of the social sharing process to save you time.
Click to Tweet
Click to Tweet is a free tool that allows you to create "Tweet-able" links within your content. You can use the tool to highlight key quotes in blog posts and then create one-click Twitter shares for your audience. After clicking on these custom links someone is redirected straight to Twitter where a pre-crafted Tweet is waiting for them.
By creating tweet-able quotes and embedding them in your blog content, it increases the chance that someone who reads those blogs will share your article on social media!
Get started with Click to Tweet for free on their website, or download the WordPress plugin.
CoSchedule
On face value, CoSchedule is a drag-and-drop content marketing calendar that helps you plan your editorial schedule. But underneath that core functionality it is a great tool for automating the shareability of your blog content on social media.
CoSchedule allows you to easily schedule multiple social media messages across Twitter, LinkedIn, Facebook, Pinterest, Google Plus, Tumblr and Instagram that will get published at a pre-set time after your blog officially goes live.
Not only is this a huge time saver, but it also increases the visibility of your blog content and gives it the best possible chance of others sharing it around too.
Get started with CoSchedule's 14-day free trial. (Plans start at $30 a month after that)
Social Warfare
When it comes to social media sharing plugins for your website, Social Warfare is without a doubt the most robust and feature-rich one available. It allows you to display sharing buttons in multiple areas on your site across all pages, and enables you to customise the look, feel and style of how they are shown.
Perhaps the best thing about Social Warfare is that it still shows your Twitter share counts on every page and blog post. This is something that Twitter discontinued in 2016 and most plugins are incapable of showing these numbers. Social Warfare has found a way!
Get started with Social Warfare for $29 per year.
Welcome to Lesson #10 of the free "Tools Of The Trade" mini-course.
Did you know that people only remember 10% of information they read three days later, but if a relevant image is paired with that information that figure jumps to a staggering 65% recall.
Given these statistics, it's no surprise that visual content and imagery play a huge role in the most effective social media and content strategies.
But how do you compete with the budgets of the big brands when it comes to creating nice looking images to share with your audience?
These days you don't have to hire an expert graphic designer for your image creation needs, because there are a number of easy-to-use tools that make it possible for anyone.
The tools below are our favourites:
Canva
Canva is a free graphic design tool with a simple drag-and-drop interface which is easy to use. It provides access to over a million images, layouts, styles, fonts and icons that you can use to create high-quality images of all sizes.
It can be used for both web and print media design and graphic requirements. But perhaps the coolest thing about Canva is that you don't need to have any graphic design experience to pick it up and use it right away!
Get started with Canva for free
Typorama – The easiest way to create amazing graphics on your iPhone & iPad
When we saw people posting amazing quote and graphics on Instagram we assumed they had a team of designers.  Not so.  When we asked, we discovered they were using the Typorama App on their iPhone.
Get started with Typorama on your iPhone.
WordSwag 
WordSwag is an awesome app that easily lets you add content to your images with a variety of fonts and typography. It's great for people who like to create images with motivational and inspirational quotes, or those who just want to design something for their social media accounts in a few minutes.
Get started with WordSwag on Android and iOS 
Piktochart
Piktochart is a web-based infographic application which allows users who don't have much experience in graphic design to easily create high-quality infographics using themed templates. It's kind of like Canva on steroids!
Get started with Piktochart for free
Welcome to Lesson #11 of the free "Tools Of The Trade" mini-course.
In this lesson I'm going to share some tools that have helped us enormously with our SEO efforts.
Search engine traffic has been a major source of leads and income for Bluewire Media over the years. The day we started to figure out that a bit of smart optimisation and relationship building could deliver long-term traffic on auto-pilot was a bit of a light bulb moment.
But SEO can be confusing, especially if it is a totally foreign concept to you as a business owner or newbie digital marketer. There is a LOT of moving parts and things to understand.
The five tools that I'd like to share with you today are kind of like our secret sauce. They help cut through all of that complexity and make SEO a little easier to understand and action.
KeywordTool.io
KeywordTool.io is a free online keyword research platform that uses Google Autocomplete to generate hundreds of relevant long-tail keywords for any topic. Basically, it helps you figure out which keywords or search terms you should look to use on your website based on your customers search activity.
To generate long-tail keyword suggestions, this tool takes the search term you specify and slaps on different letters, numbers, and words to place it in a Google search box and pull out relevant keyword suggestions.
Get started with KeywordTool.io for free on their website
MozBar & Moz Open Site Explorer
The MozBar is a free browser extension that provides on-page access to Moz's link metrics and site analysis tools. This tool helps website owners and marketers save a lot of time in analysing and collecting data related to SEO on a website.
Open Site Explorer or OSE is a link analysis tool that closely mimics what Google or Bing's SEO landscape looks like. You can use it to explore all web pages indexed by search engines and get a huge amount of information about your (or your competitor's) website and how you can improve your SEO efforts.
There is a limited free plan of Moz/OSE on their website and you can download the Chrome extension for MozBar
Alexa

Alexa.com is a website that ranks websites based on traffic, so in terms of SEO, moving up or down the ranks of Alexa is indicative of how your SEO campaigns are performing. If you're doing SEO right, you should get a better Alexa rank.
Check out your Alex ranking on their website. 
SEO Secrets e-book
Glenn Murray was our early mentor when it came to SEO.  Glenn has an excellent e-book called SEO Secrets. This eBook is a comprehensive guide for small business owners, bloggers and SMB marketers that provides a 9-step process for getting to the top of a Google search.  It what we followed at Bluewire to reach #1 on Google for many phrases like "social media speaker", "web design brisbane" and "web strategy template"
Download the SEO Secrets e-book for $49.99 here.
Yoast SEO
Yoast SEO (formerly known as WordPress SEO by Yoast) is the most complete WordPress SEO plugin that we know of – and the cool thing is that its best features are all free!
Yoast helps you optimise each and every page on your website with analysis on your content, image titles, meta descriptions and site map. For a newbie website owner or a seasoned digital marketer Yoast provides tons of value.
Download the Yoast SEO WordPress plugin for free here.
Welcome to Lesson #12 of the free "Tools Of The Trade" mini-course.
In today's lesson we're talking about headline writing and how important it is in your digital marketing campaigns from blog content, to SEO, to email marketing and beyond.
It's estimated that traffic can vary by as much as 500% based on the effectiveness of a headline, and 8 out of 10 people will typically just read the headline of your content without continuing on.
So as our attention spans grow smaller and smaller, and the digital world becomes busier with more information – headline writing becomes increasingly more important.
There are two tools we use regularly here at Bluewire Media to improve our headline writing and learn from others who are doing it really well.
BuzzSumo
BuzzSumo is powerful online tool that allows you to find out what content is most popular based on the number of social shares it has accrued.You can input different search criteria such as a website URL or keyword phrase to discover the most popular content already out there.
The power of this tool when it comes to headline writing is that you can draw inspiration from headlines that have already performed well in the past and are proven.
BuzzSumo offers some functionality for free before you need to sign up for their premium plan.
CoSchedule Headline Analyser
The CoSchedule Headline Analyser is a killer tool that provides you immediate feedback on the headlines you write.
CoSchedule have deconstructed the science behind effective headlines and built it into this easy-to-use tool that will help you get more engagement, shares, and traffic to your content pieces. Their recommendations are SEO driven, emotionally powered headlines, that increase open and click through rates.
CoSchedule starts at $30 a month but their headline analyser is free to use, check it out here.
Welcome to Lesson #13 of the free "Tools Of The Trade" mini-course.
In today's lesson we're discussing the rise of influencer marketing and how you can best leverage it for your business.
When Bluewire Media first started, the concept of "influencer marketing" was essentially non-existent. But today, it's growing year-on-year with more and more businesses making the most of the big followings established by other people.
It's rise in popularity comes as no surprise given that research suggests that 74% of people turn to social media for guidance on purchase decisions. It's the modern way of word-of-mouth marketing.
If you're looking to connect with influencers that can amplify the reach of your brand, content and business, these tools will help.
Anymail Finder
Anymail finder is trusted by thousands of people daily to find and verify the email addresses of employees at just about any company. If you have a name and a URL, Anymail finder can generate the email address for you.
This tool is extremely valuable for sales reps, but it is also helpful when trying to discover the contact information of influencers you plan to reach out to.
The Anymail Finder plans start at $18 per month, and they also have a Chrome Extension to download.
Followerwonk
Followerwonk is one of the most helpful tools for producing Twitter analytics. It also allows users to find out a Twitter profile's social authority (influence), analyse users, and compare profiles side-by-side. This valuable information can help you find and filter relevant influencers in your industry.
Get started with Followerwonk for FREE.
Ninja Outreach
Ninja Outreach is an all purpose influencer marketing tool. If you're looking to prospect for influencers, or conduct email outreach campaigns at scale this tool will make your life a lot easier.
Plans for Ninja Outreach start at $49 per month.
Mailshake

If you don't need all of the in-depth influencer prospecting features of Ninja Outreach then Mailshake is a great alternative. It helps you outreach to a list of influencers and then automate your follow-up emails based on their behaviour.
Mailshake plans start from as little as $9 per month.
Welcome to Lesson #14 of the free "Tools Of The Trade" mini-course.
In this lesson we're talking about our favourite tool for running webinars.
Did you know that over 60% of marketers are using webinars as a part of their content marketing strategy?
It's also estimated that of webinar attendees, over 30% turn into qualified sales leads.
Webinars help your prospects engage with your brand on a more personal level. In a digital world, they are the best alternative to an actual face-to-face meeting, and that's why so many people are raving about their effectiveness.
From our perspective at Bluewire Media webinars are a great platform to teach others in a format that plays to our strengths of delivering presentations.
Our webinar software of choice is Webinar Ninja…
Webinar Ninja
Webinar Ninja is an easy-to-use, powerful platform that helps streamline the
process of hosting an online webinar.
Their platform helps you do everything that is needed for hosting a webinar with your audience. From sharing your screen, auto-sending email reminders, inviting others to join your camera and adding webinar registrations to your email list. Compared to old school webinar services such as GoToWebinar, Webinar Ninja is also extremely affordable.
Get started with a Webinar Ninja trial.
Welcome to Lesson #15 of the free "Tools Of The Trade" mini-course.
In this mini-course I've talked to you about software tools such as Wordpress, LeadPages, Infusionsoft, MailChimp and many more. One of the hardest things to do with web marketing is find a team of technical specialists to help with all of the software services that you are expected to use.
We had this problem too, and it seemed like it was a choice between "learn it all ourselves" or "break the bank hiring an expert".
That's when we discovered a couple of excellent specialist outsourcing services in WPCurve and Automation Agency.
WPCurve
WPCurve is the world's fastest growing dedicated WordPress support company. It empowers business owners to build their business without worrying about the little tasks that come along with running a WordPress site. You get 24/7 access to the world's best developers for maintenance, support & unlimited small jobs.
WPCurve was founded by Dan Norris, a fellow Aussie and close friend of the Bluewire Media team.
Work with WPCurve starting from just $79.
Automation Agency
Much like WPCurve, Automation Agency is a fully outsourced team of support staff ready to help you with your online marketing needs. But it doesn't stop at WordPress. Automation Agency have a team that specialises in the entire marketing suite of skills;  graphic design, website tasks and a big list of other digital marketing tasks. They call this a ''concierge'' service as it works in much the same way as having a concierge arrange and execute on your tasks. The company is based in Sydney, Australia, with their freelancers based all over the globe.
Automation Agency was founded by Carl Taylor, a fellow Aussie and close friend of the Bluewire Media team.
Plans with Automation Agency start from $249 per month
Green Arrow Digital
For all your Facebook Ads and PPC requirements, Ilana Weschler and the team at Green Arrow Digital can help you from $2k+ per month.  Enquire with Green Arrow Digital.
Welcome to Lesson #16 of the free "Tools Of The Trade" mini-course.
Are you interested in growing an online business that doesn't 100% rely on your time to make ends meet?
That's something we've been fine-tuning for almost 10 years now, and without a doubt one of the best ways to achieve those goals is by creating an online course.
In this lesson I'd like to share two resources with you that have helped Toby and I build profitable online courses.
Zero to Launch
Zero to Launch is an online course and community created by New York Times best-selling author Ramit Sethi. Ramit has been featured in Fortune, Forbes, the Wall Street Journal and has been online, day in and day out for 10+ years.
Zero To Launch is a 'system'. It's an online training program designed to help you validate, create and launch an online course of your own.  Here's Adam's review and behind the scenes tour.
Here are some free resources from Ramit to help you out. Opt-in is required.
Find out more about Zero to Launch and join the waiting list here.
Rockstar Empires
Rockstar Empires helps business owners and creative entrepreneurs turn their services into products so that you can begin to earn revenue on autopilot. It is a 6-week training course where you will learn how to build a list of raving fans, automate time-consuming parts of your business, and create and sell your very own online course.
Join the Rockstar Empires waiting list here.
Welcome to Lesson #17 of the free "Tools Of The Trade" mini-course.
In this lesson I'm talking about online giveaways, often described as contests or social media competitions.
Giveaways are a great way to quickly increase the size of your email list. The idea is that you give away a prize (or multiple prizes) that have a high perceived value in your prospect's mind. In exchange for the chance to win the giveaway they will give you their email address and promote it to their network.
From our experience, it is very important to have a prize that is appealing to your ideal subscriber (or customer) and not so appealing to other people.
We recommend using this technique sparingly, so you don't overload your readers. For us, we aim to do it once or twice a year.
The tool we use to run giveaways is called KingSumo.
KingSumo Giveaways
KingSumo Giveaways is one of the most cost effective ways to grow your audience by encouraging your contestants to share your giveaway. With this software you can literally have a contest up and running in about 60 seconds with their easy-to-use WordPress plugin and templates.
Get started with Kingsumo Giveaways for the lifetime price of $198 for a Personal License or $594 for a Developers License.
Welcome to Lesson #18 of the free "Tools Of The Trade" mini-course.
Inevitably if you are leveraging content marketing, social media and email to build an audience and grow your business online, you will be sending out a lot of different URLs. Blog posts, landing pages, sales pages, partner links, etc.
There are a two specific things that are important to do when sharing URLs across a number of different platforms:
Make sure they are as short as possible, so that people can easily remember and share them on.
Ensure that you are tracking their engagement and clicks so you can determine how effective your marketing campaigns are.
So how do you create shortened URLs and track their activity?
Email marketing software and social media scheduling tools often provide a certain level of analytics, but if you want to run multi-platform campaigns there are a three great tools we use to achieve the above outcomes.
Pretty Links
Pretty Links is a Plugin for WordPress that will enable you to shrink, track, organise, share and test all of the URLs on your domain. It's great for creating unique affiliate links.
You can get started with Pretty Links for free here.
Bit.ly
Bitly is a link management platform. It's a popular URL link shortener, processing eight billion clicks on their links every month, and it is also a powerful online marketing tool.
If you go to their website, you can paste in a URL at the top to have it shortened automatically. A new page shows up with your shortened link, a button to easily copy it, a summary of the content from the link, how many clicks it has received, and an option to join Bitly so you can save and monitor all of your shortened links in the future.
Check out Bitly on their website.
Google UTM URL Builder
UTM parameters are simply tags that you add to a URL. When someone clicks on a URL with UTM parameters, those tags are sent back to your Google Analytics for tracking.
With the Google UTM URL Builder, you can easily tag URLs with custom campaign variables and then use an automated reporting tool to keep track of your progress. Campaign variables allow you to track which of your promotions are generating the most clicks, traffic and conversions.
Use the Google UTM URL Builder for free here.
Welcome to Lesson #19 of the free "Tools Of The Trade" mini-course.
One thing that hasn't changed in centuries, is the fact that relationships are still one of the most powerful ways to grow and flourish in business. The way these relationships are developed may have adapted and changed to a new digital playground, but the essence is the same.
The fact is that 92 percent of people trust recommendations from individuals (even if they don't know them) over brands. So the better you can get at developing relationships with individuals who have influence and trust with a large group of your ideal prospects, the more trust and credibility you will build for your brand.
One of the most important elements of connecting and developing a relationship with these influential people is by conducting email outreach. Our go-to resource for this type of education and help is the Smart Business Revolution…
Smart Business Revolution
J
ohn Corcoran's Smart Business Revolution shows entrepreneurs and small business owners how to bring in more income and clients by building real human relationships with influencers, VIPs, and people who matter.
The tools and resources you can use increase your income by turning VIPs and top performers into your friends and supporters who want to help you succeed.
I'd highly recommend downloading out the 72-word "magic email template" which you can download for free here.
Welcome to Lesson #20 of the free "Tools Of The Trade" mini-course.
Research by Campaign Monitor suggests that for every $1 spent on email marketing you get a Return On Investment (ROI) of $38, and from this return, over 75% of email revenue is generated by triggered campaigns, rather than one-size-fits-all campaigns.
These two stats tell you a little bit about the potential power of email marketing automation for your business, especially if you can get smart with triggered campaigns and sales funnels.
Our favourite resource for understanding and implementing email marketing funnels is the 7-day marketing funnel challenge by Scott Oldford.
7-day marketing funnel challenge
This challenge provides an in-depth 20 minute video relating to 1 of the 7 critical components of an email sales funnel, a strategy assessment so you can plan your super effective (and profitable) marketing funnel, and a treasure trove of other valuable resources to help you implement.
Get started with the 7-day marketing funnel challenge here
Welcome to Lesson #21 of the free "Tools Of The Trade" mini-course.
Instagram is one of the biggest and most popular social media platforms and can be a huge opportunity, especially for businesses.  We've used it both at Bluewire and personally to share content and to drive people to our free marketing templates.  This helps us introduce new people into marketing ecosystem.
Our go-to person when it comes to Instagram is Nathan Chan, from Foundr Magazine.  In these free guides the team at Foundr share the top Instagram tips they used to go from 0-500k followers in under 12 months.
Get Your First 10,000 Instagram Followers
Here's what this 58 page step by step blueprint will teach you:
How to create content that celebrities share
Learn the secret to creating a post that gets 1000's of comments.
How to rapidly build your Instagram following.
Success case studies that you can replicate (and benefit from all their costly testing)
Using Instagram to generate revenue.

How to get your first 10,000 followers
(PDF – optin required)
Instagram Tools Guide
Here's what this tools guide will teach you:
The exact tools we use to create content so good that celebrities want to share it.
How to track your bio link & the tools we use to optimize sales.
How to track and optimize your account for growth.
Finding out the perfect time to post to increase engagement.
The secret sauce tools you can use to outsource the management of your account.
Analytics 101 and how to track everything so you don't miss a heartbeat.
Instagram Tools Guide
(PDF opt-in required)
How to convert your followers into dollars
Here's what this step by step blueprint will teach you:
How to convert your followers into dollars.
Secret marketing strategies to grow your follower base 10x (more followers = more sales).
How 10 totally different Instagram accounts in separate niches use Instagram to explode their business and generate millions of dollars.
What triggers your followers to take action and buy your product or service (and how you can use them to your advantage).
Using Instagram for business and turning your page into a sales machine.
Must know tactics for increasing account engagement.
How to convert your followers into dollars
(PDF opt-in required)
And you like the free e-books and guides above, then I encourage you to consider Foundr's flagship program Instagram Domination.  It is a paid course and we are students of it ourselves.
Welcome to Lesson #22 of the free "Tools Of The Trade" mini-course.
The podcast industry and viewership is growing rapidly. Some research suggests that it is growing at over 20% year-on-year.  This growth is largely due to the fact that 64% of podcasts are listened to on mobile devices and mobile is also on the rise.
With the somewhat declining interest in purely written content, such as blogs, have you considered starting a podcast to grow your credibility and boost the presence of your brand?  If you are, I recommend taking John Lee Dumas' free podcasting course.  It's what we followed to launch our Web Marketing That Works podcast.
Free Podcast Course
In this course John Lee Dumas guides you through creating and launching your very own podcast.
This Free Podcast Course is a 15-day email and video course that will take you step-by-step through the process of creating, growing and monetising your podcast. This course covers everything you need to know in order to successfully create and launch your podcast.
Get started with the free podcast course here.
Welcome to Lesson #23 of the "Tools of the Trade" mini-course.
Today I'd like to talk to you about getting first-class clients…
If you run a service-based business it can feel like you are constantly searching for that next client. It's a never ending journey of prospecting, attending sales meetings and putting together proposals, that sometimes feels like you are on a treadmill and not making any progress. Especially when you land a client and your full attention needs to shift to delivery.
This problem was all too common for Bluewire Media back in our website development days, and perhaps the best resource I have read for overcoming it is this e-book by Dov Gordon.
How to Systematically and Consistently Attract First-Rate Clients
For 5 years, this sold for $97. Now you can get it free.  This marketing manual is called "How to Systematically and Consistently Attract First-Rate Clients" by a great marketing strategist called Dov Gordon. It's 88 pages and opt-in is required.  I've read it twice and it is excellent. ZERO fluff. It's clear, insightful and actionable too. Dov covers the high level strategic stuff that you need to get right for the tactical execution to fall into place.  Download it and set aside 30 minutes to go through it this week.
You'll learn how to fully understand your customers and create a buying journey for them.
Go here to get it while it's still free (88 pages – opt-in required)
A few good excerpts:
THE GOAL: The goal of your Ultimate Marketing and Selling System is to lead your prospect to see that buying your product or service is the path of least resistance. Meaning, buying will actually be better, faster, cheaper, more pleasant, satisfying, rewarding, etc. than not buying.
A sales system that makes your ideal clients WANT to buy has five basic levels:

Perhaps the coolest thing about this manual is that for 5 years it was sold for $97, but now you can get it for free here.
We hope you enjoyed the Tools of the Trade Marketing Mini-Course.  If you liked the course then please feel free to share it with you friends.
Join me for my Live Online Workshop:
Join me for my next webinar.  Click here to register.
In the 70 minute agenda, you'll:
Overcome the fears of digital marketing and social media, namely:

"I don't have the time"
"I can't keep up with content creation!"
"I won't get an ROI (return on investment)!"

Create Your Digital Strategy In Under 30 Mins (& Attract Leads On Autopilot)
How to make it all happen, even if you feel like a Clutz on a Computer
Click here to register for free.
Did you like the mini-course & you're ready for more?
If so, the logical next step is to try our flagship program Web Marketing That Works 3.0
We have a special $1 trial for 14 days… and less than $1 per day if you choose to continue

If you like this, feel free to do our $1 trial for 14 days of our Web Marketing That Works Online Course.
Check out what's in the program and membership community via the sales page.  Then come back here to redeem your $1 trial for 14 days.
Hit the
"Like"
button and comment below: