Updated on March 25th, 2019
Grow your pipeline on LinkedIn!  Training Courses & Workshops
FOR: Advisors, Consultants, Corporate Executives, Professionals, BDMs and Sales Teams
Knowing how to use LinkedIn effectively is now a highly desirable corporate skill set, especially when it allows you to win high-value clients. If you go through my LinkedIn training program, you'll walk away with all the skills you require to navigate the platform effectively and professionally.
We've got a range of options for getting the LinkedIn training you and your team needs.  All programs are private and can be customised to your company's needs. Depending on your requirements, one of these programs should suit you.
In a 1 Day LinkedIn Program you will learn how 
to grow your pipeline and win high-value clients.
Get your LinkedIn Profile up to speed.
Develop a process for identifying ideal buyers.
Develop an outreach plan to connect with ideal buyers.
Grow your pipeline of qualified prospects and high value opportunities.
Develop a system to get prospects into sales appointments, smoothy and elegantly.
Develop a nurturing system to convert contacts to clients.
Advanced and effective Social Selling on LinkedIn.
See case studies of LinkedIn processes that elegantly convert high value deals.
Develop a LinkedIn activity plan to stay top of mind with your connections.
Walk away with an action plan for winning business on LinkedIn.
LINKEDIN ACCELERATOR
Meet your host – Adam Franklin
Adam Franklin is the author of Web Marketing That Works — an Amazon #1 best seller.  He is a professional speakers and co-founders of Bluewire Media.
The Bluewire Media blog was Australia's #1 business blog in 2015 and their podcast was named #9 top marketing podcast by Entrepreneur.
His work has featured in Forbes, Entrepreneur, The Australian, Sydney Morning Herald and the Huffington Post. Their free Web Strategy Planning Template which has been seen by hundreds of thousands of marketers worldwide, and their weekly 'Bluewire News' email goes out to over 28,000 business owners worldwide.
Adam Franklin
CEO at Bluewire Media
Connect with Adam on LinkedIn
Email: adam.franklin [at] bluewiremedia.com.au
Enquire on: 0424 329 132
LinkedIn Training (& Social Selling) for Advisors & Consultants
My full day programs focus on LinkedIn.  I cover the basics, and then work your way up through intermediate and advanced tactics.
Suggested Timetable
TESTIMONIALS:
"I have just attended the LinkedIn Accelerator workshop facilitated by Adam Franklin and I am blown away by how much value I received in the space of a few hours. I realised just how much I didn't know about LinkedIn and received some incredible tools and practical action steps to make LinkedIn work effectively for my business. With many workshops we often leave with just a pile of notes, but this workshop was so different to this. What I loved most is the implementation we did on the day and the group discussions and brainstorming to help each others businesses. Thank you Adam, this was a few hours really well spent and my business will greatly benefit!"
~ Deb Johnstone, Transformational Pathways Australia.
"I thoroughly enjoyed Adam Franklin's LinkedIn Accelerator I attended in Cairns today. It was a full day workshop with 10 other business owners and the best part was that it was very practical. We spent a long time improving our profiles, and also learning about how best to structure communications with leads. I learnt a lot, and didn't go home with a pile of homework."
~ Nicky Jurd, Precedence
"Adam's an engaging speaker. He connected with everybody in the room. I was able to walk out with some great actionable tips for LinkedIn."
~ Jeff Ruffino, Local Visibility
"Thank you Adam for opening the world of LinkedIn up to me. Loved your relaxed friendly style. I now have a strategy to move forward."

~ Jill Morris, Simply Hampers

This is the second time I have seen Adam Franklin speak and it was once again brilliant. Today I attended his LinkedIn Accelerator workshop in Cairns and it has really opened my mind up on how I can use LinkedIn for my business. If you think you already know everything about LinkedIn…think again. You need to attend this workshop with Adam Franklin.

~ Tyson Franklin,  Dr Tyson E. Franklin
"Great course content for beginners. Easy to follow and so happy this course didn't encourage spamming clients"

~ Kerri Brown,  allsigns print & design

"I thoroughly enjoyed the LinkedIn Accelerator course that Adam Franklin from Bluewire Media delivered.  I highly recommend Adam and the Bluewire team to anyone who is interested in utilising Linkedin to its full potential."

~Melissa Pyne, Australian Sustainable Energy

"This was an engaging, entertaining, informative and educational day. Thank you educating me!"

~ Robyn Rankin, Far North Queensland Hospital Foundation

"Adam is an emotionally intelligent speaker.  It was great to have "right now" actionable chunks of info and a great group to connect with."

~ Cath Gersback, Oasis Magazine.
"Adam knows his subject and is a great communicator!  If you want the rubber to hit the road on LinkedIn, get on board!"
~ John Broadbent, Realise Potential
LINKEDIN TRAINING GROUP
TESTIMONIALS: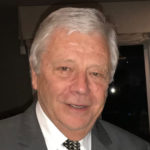 "Adam once again exceeded my expectations with his brilliant content and comprehensive delivery of complex issues in an easy to understand manner."
~ Mike O'Shea, Web Strategies Australia.
"As an older person playing in a high-tech world I have found Bluewire Media to be a drink of fine wine in the desert. Adam is always happy to answer my most ignorant questions in a manner which leaves my self esteem intact."
~ Lynne Blighton, The Fragile Puzzle
"Usually these types of workshops tend to be fluffy or a day long sales pitch, but this one was not like that at all. Really great tips for setting up the foundations of LinkedIn.  The strategies for building and nurturing your network have benefits that actually reach beyond LinkedIn."
~ Chris Dwyer, Vision 6.
"Facebook sucks. LinkedIn is the place for serious people but you need to know what you are doing. Adam is THE person to teach you."
~ Peter Gjersoe, GjeneSys.
"Thank you Adam, your workshop content takes the ceiling off our potential and your examples and style are inspiring"
~ Annie O'Shea, Web Strategies Australia
LINKEDIN TRAINING GROUP
TESTIMONIALS:
"Very comfortable setting to learn and understand the possibilities of LinkedIn. Thank you Ads."

~ Marty Lane, Fast Lane Training
"Adam presented clear and actionable information which I could implement straight away. I now have a more in depth understanding of how LinkedIn can be especially helpful with any business."
~ Bruce Stark, Ortho-Bionomy

"The workshop was great, comprehensive and gave me some useful and practical takeaways. The knowledge and experience of Adam really made the day a worthwhile experience."

~ Matthew Wynn, Vision 6.
ONE DAY LINKEDIN PROGRAM
TESTIMONIALS:
"I have been dabbling in LinkedIn for about 10 months and have had a small level of success (luck). Adam's information has given me some structure and empowered me to able to use LinkedIn to increase my network,"

~Jason Spaull, Coastal Asbestos Removal.
"Adam's style is great. He shares his extensive knowledge, experience and understanding rather than 'telling us'.  He managed a diverse group with skill and respect, which was appreciated and resulted in open and frank sharing from the cohort."
~ Philip Barnes, CFO Insight
2 Day Executive Program
If you need your executive team to all be on the same page and walk away with the basic in hands-on social media skills, this program is for you. On the Day One you'll develop your social media strategy and understand the business implications of social media.
On Day Two you'll get hands-on with training on LinkedIn. The curriculum for this executive program can be tailored to your needs but we do have a suggested outline as a starting point.
Corporate in-house LinkedIn Training
Adam Franklin can come and teach your team on an 'as-needed' basis.  Maybe you just need a refresher or have a specific list of skills you'd like to learn, or some things you'd like to troubleshoot with us.  Let us know your needs and we'll come and help.
3-4 Day Intensive Digital Marketing Bootcamp
This intensive bootcamp is a private program designed for 10-25 attendees who want to be fully trained in social media in order to win high-value clients.
The course covers your organisation's social media strategy and social media guidelines in a workshop format. This is followed by hands-on training in LinkedIn, Content Marketing, Email Marketing  Facebook, Blogging and Webinars.
Every attendee walks away with an active profile on LinkedIn as well as their first blog post and video.
The agenda and curriculum can easily be tailored to your needs or focus more heavily on one specific area.  Contact adam.franklin [at] bluewiremedia.com.au