Updated on October 18th, 2019
Bluewire Media – digital marketing coaching
Here are reasons why you may choose Bluewire Media.
1. Grow your pipeline with a proven system
Promise to coaching clients is:
2X ROI.
2X ROI or I work with you for free till you achieve it.
Grow your pipeline with new 10 opportunities in 30 days.
1 new high-value client in 60 days
2 high-value clients in 90 days
If you're an advisor or consultant in professional services, we could be a good fit.
I'm looking for a few specific clients right now.

If you're a consultant or advisor and you…

Are already working with high-value clients, and getting them results.
Are making at least $15k a month.
Have capacity to work with 2-3 new clients, starting next month.
Have at least 500 contacts on LinkedIn and email.
Are friendly and coachable.
And you can find 30 minutes a day to allocate to the work…

If that sounds like you, please email adam[at]bluewiremedia.com.au with "LinkedIn" in the subject line, and I'll tell you more.
2. Digital marketing coach
We cut our teeth running Bluewire Media as a digital marketing consultancy for 8 years.  In the 6 years since then we've shared everything we learnt and we've become an education and coaching company.
As a marketing coach, bestselling author, social media speaker, Adam Franklin has stayed on the frontline of online marketing for 14 years, and can help embed that IP into your business.
If you're an advisor or consultant in professional services, we could be a good fit.
3. Direct access to Adam Franklin
Private coaching clients have direct phone, email and calendar access to book in 1-on-1 meetings wth Adam.    Plus Adam is happy to roll his sleeves up and get super hands-on with crafting your LinkedIn Profile, message scripts, email copy, and much more.
You'll collaborate on phone, email, WhatsApp, Zoom and in Google Docs to ensure that you get the best results!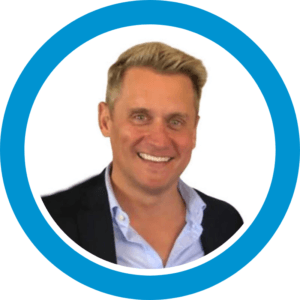 4. Regular education – online courses and live workshops.
You'll get lifetime access to all of our premium online courses, as well as tickets to all of our live, in-person events and workshops.
It includes a wealth of information designed to help you grow online.
This is over and above what our broader Bluewire community has access to, which include 150 podcast eps, 1,000 blog posts, archive of 14 years of weekly newsletters and 50 free marketing templates to get your started, inc:
We are committed to learning and we promise to share the best insights with you!
5. We're committed to learning
You have an opportunity to work with a company who has a core value of continual improvement.
We've been committed to learning (and implementing) everything we can when it comes to marketing and business.
We attend and speak at conferences all over the globe and have relationships with many of the most prominent web and social media specialists in the world.
Certain books like The New Rules of Marketing & PR and Raving Fans are mandatory reading for Bluewire team members. Currently the Bluewire library stands at over 130 books.
6. Proven Marketing Methodology
We continually refine and improve our marketing methodology both for our clients, and the digital marketing consultant community.
MARKETING METHODOLOGY for CLIENTS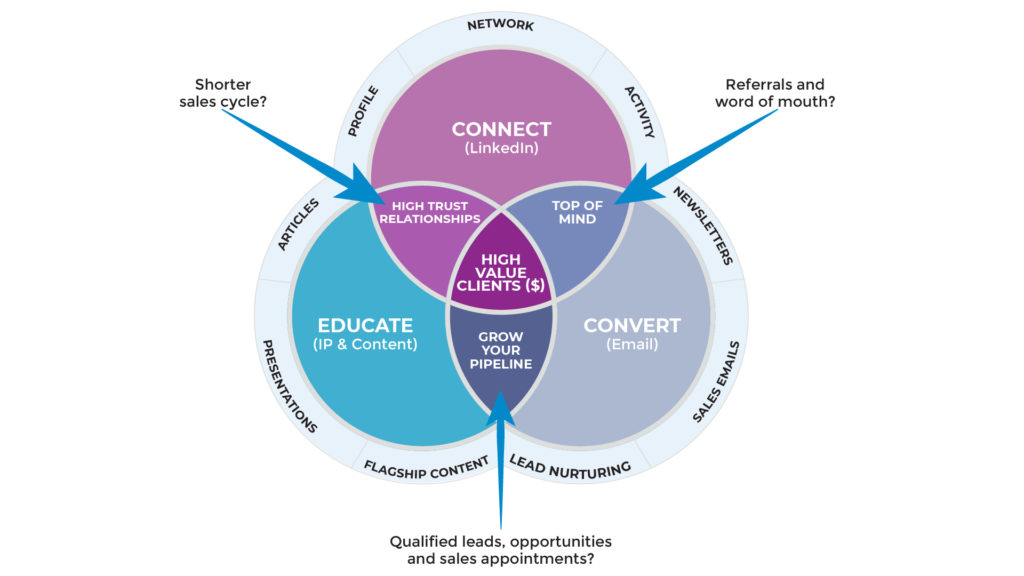 Download our Marketing Methodology (PDF) for yourself
PS. When you're ready, here are 6 ways we help
consultants & advisors

grow:

1. Web Strategy Planning Template (PDF). Our flagship 1-page tool we co-created with David Meerman Scott. It's been downloaded over 1 million times and featured on Forbes.

2. Read a free chapter from our book. Web Marketing That Works --- an Amazon #1 best seller.

3. Join the private group on Facebook. Access free training resources, and hang out with 2,300+ peers.

4. Discover your marketing score. Take the 40 point Marketing Scorecard (in < 6mins) and get a customised report.

5. DIY for $7. Get the Complete 50+ Script Library for connecting with people to winning clients.

6. Let's brainstorm how to fill your marketing funnel.

DM the word "INTERESTED"

via Messenger

 or 

book a 20 min slot to talk

 on Zoom.
METHODOLOGY for DIGITAL MARKETING CONSULTANTS.
This systematic approach is what we've shared for other digital marketing consultants to use and build upon. This methodology was refined over a decade at Bluewire.
Feel free to download our Digital Marketing Methodology Template and make it your own.
(It's available as .JPG .PDF .AI  .EPS, so you can customise it to suit you)
7. Bluewire's Core Values
Bluewire Media is committed to executing business best-practice and we've found that every great company has a culture grounded in their core values.  Our team lives and breathes our core values, which are:
Devoted Communication:
I am devoted to communication that is timely, specific, appropriate and understandable throughout all my relationships.
Trusted Advisor:
I always give my best advice to help other people and look after their best interests.
Strategy + Execution:
I develop strategies, plan the execution and ship fast.
Continuous Improvement:
I continually find better ways of doing things.
Ecstatic People:
I am empowered to WOW.
Genuine and Generous:
I am genuine and generous in al my interactions.
8. We contribute to the marketing community
For over a decade we have shared our insights on our own blog and podcast.  We also try to be generous with what we share with the broader business community.   Here are some the blogs we contribute to.
9. We give back to the broader community
You'll be working with a company that is committed to giving back to the community wherever possible.  Fundraisers at Bluewire's annual birthday bashes have raised over $6,000 for charities Royal Childrens' Hospital Foundation and LimbKids.
We've also worked closely with Romero Centre, Queensland Breakers, QEMRF, Brisbane Advertising Association, GLAM and Carbine Club NSW.
If you're a not for profit or charity, please let us know when you're in contact with us and we'll take that into consideration.