7 Habits of the Most Successful Content Marketers
Updated on March 24th, 2019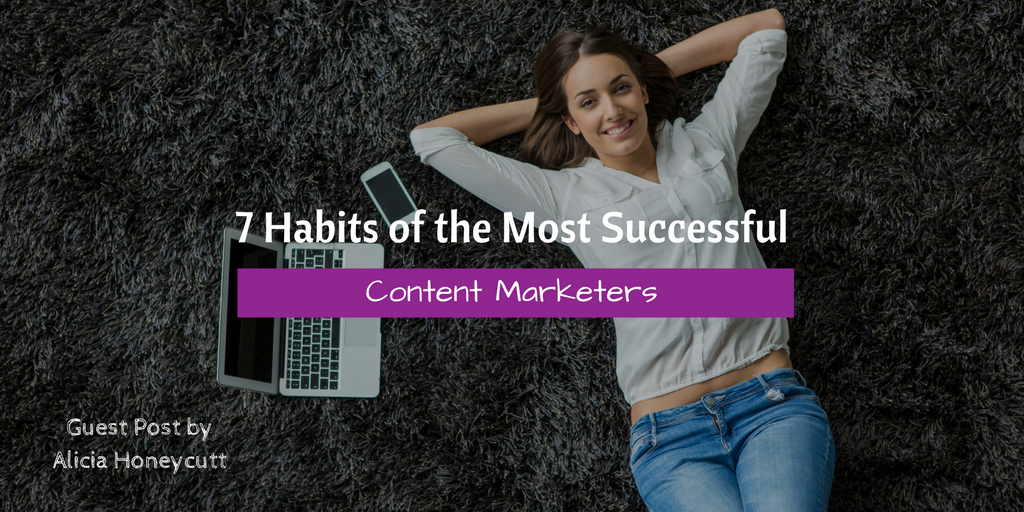 Do you have trouble developing content that packs a punch? Or perhaps you struggle keeping your brand active and your audience engaged on social media?
Content marketing is done by many, but only a few are successful at it. There is something special that these successful content marketers are doing that sets them apart from others who are only marginally effective. It's their habits.
Whether you like the process of marketing your content or not, you need to know how it's done and make it an essential activity to increase your business presence. The best place to start is to look towards those that have been successful in the past, and then test and try out their tactics to improve over time.
If you want to replicate the success of some of the best content marketers out there, here are 7 habits to start building into your week.
Successful Content Marketers Plan Ahead
Just as children benefit from structure, content marketing needs planning and a plan that is written down too. There are very few successful content marketing managers who launch a campaign without a plan in place.
According to Social Media Examiner, 66% of marketers document their strategy. Therefore, they decide the type of social networks to use, the number of blog posts to create on a weekly basis, the topics to include in the content and so on.
The initial version of the plan is open to changes as the internet is constantly evolving and a dynamic place. Successful content marketers usually plan well ahead of time, but adapt on the run. Having a plan and setting realistic goals will make your life easier and your content marketing efforts more effective.
Successful Content Marketers Stay Organised
The process of rolling out fresh content on your blog, guest blogging, posting relevant posts on your social media channels can all get a bit overwhelming. And if you already struggle with being organised then content marketing can be another thing you just don't need on your to-do list.
There are times when you just need to get your head above water. If you want to be successful, then you need to organise yourself and your strategy. Lucky for you, there are multiple tools online that can help you stay afloat when it comes to organising your social media content.
Successful Content Marketers Remain Up-to-Date
Industries are constantly evolving and the internet is a dynamic place, so if you are not up-to-date with your industry or the trends around marketing it, then your audience may lose interest in your brand.
Successful content marketers are one step ahead of their competitors. When you are aware of the industry trends and updates, you are able to deliver quality content that is useful for your audience time and time again.
That way, you remain relevant and your audience has no qualms in engaging with you. It is not just confined to industry updates, but controlling and updating your existing content goes a long way, as well.
Feedly is a great resource to use if you want to read industry-specific articles and stay current.
Successful Content Marketers Know Their Audience
Some businesses build content and share it aimlessly, hoping it will be successful. Others feel the quantity of the content matters and start doling out large amounts of content, everywhere.
Successful marketers on the other hand use their content wisely. They are aware of the demographics of the audience. They listen to their customer's problems and create content according to the data they have. They are proactive in nature. Such content marketers are focused on their targets and spend their attention just on those clients or locations.
Successful Content Marketers Network
Successful content marketing requires the relationships with your audience and customers to thrive. When you network consistently, you get contacts that can mention you on Twitter or share your content on other social media channels.
The right people can allow you to guest blog on their authority websites, or access their audience. This is exactly why networking is such an important part of content marketing. You get to maintain the relationships you've already created and you can make new ones in the process as well.
Being in the same room as industry experts and thought leaders is empowering and a very strong channel for accelerating the growth of your brand.
Successful Content Marketers Are Resourceful
Even if you have a small number of people in your team, to your customers you must always be resourceful – just as successful content marketers are.
They try their best to make the most out of a given budget. They are in touch with affordable vendors and hire dependable freelancers to get the job done.
Since there is always a need for content, successful content marketers ensure their content reaches their content hungry audience in every possible way. For example, an ebook can become a series of blogs, or webinar, an infographic or a series of tweets.
Successful Content Marketers Optimise Their Content
Decisions made from analytics and data can prove to be very effective. Successful content marketers always measure every effort they put into their marketing strategy. These marketers know what theme performs best on which channel and which ones aren't performing as expected.
They track their investments. If any type of content or marketing channel is not delivering what it needs to then it is updated immediately. You need to look at your content on a daily basis and make key decisions based on the analytics you have at hand.
About Alicia
My name is Alicia Honeycutt. I am a content strategist and a passionate writer at Essaydot. I have a keen interest in content marketing as well as writing. I love travelling and exploring new places. You can find me on Facebook.
Bonus 33 Free Templates
Download the 33 free templates from Toby and Adam's book.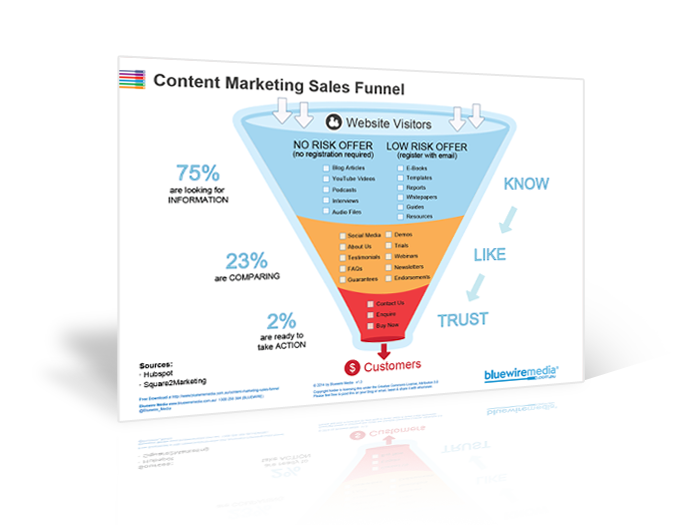 Content Marketing Sales Funnel
Your content marketing sales funnel is all about getting people to know, like and trust you by nurturing them with the right information at the right time.