7 Smart Tips for Incorporating User-Generated Content In Your Marketing Strategy
Updated on November 28th, 2015
This is a guest post  – Melinda Osteen is a dedicated marketing manager, social media guru and lifelong travel fanatic.

Welcome Melinda…
An age-old method for influencing your customers…
Word of mouth marketing.
In today's social landscape, you can share as many images, articles and quotes you like – but nothing beats content generated by independent users. Especially when those users have an influence over your customers.
User-generated content develops trust and reliability for your brand. People want to know the experience of real users before they make a purchase from you.
From an outsiders perspective, it may seem like marketers have nothing to do with the things other people decide to share online. But the reality is quite different: you have to invest time and money in order to make your brand 'shareable', and foster user-generated content.
So how do you tap into the mindset of your customers and get them to become advocates for your brand?
Let's look at 7 tips that will encourage user-generated content for your brand;
1. Conduct research
What content does your target audience share?
This is the first step towards a successful user-generated campaign. You need to recognise what type of content consumers are sharing, so you'll know how to inspire them to promote your brand.
Start by searching Instagram, Facebook, Twitter, and other social media channels. The easiest way to find what you're looking for is to use the hashtag method. If you are marketing a local business, then conduct a search by location. Then, search for different keywords related to your brand.
Browse through the content from your search and start to pinpoint the most successful content types.
2. Recognise trends
As you're going through the content your audience is sharing, certain trends will surface that tell you valuable information about your audience.
Ask yourself;
What type of content are they sharing? Is it visual? Text?
What type of products do they interact with?
Do they engage with companies?
Who are the type of people sharing this information? Are they teens, bloggers, readers or someone else?
If they promote brands, why do they do it? What drives them?
Based on this information, how would you motivate them to promote your brand?
Which social media platform fosters the greatest amount of user-generated content?
There is a purpose for all these questions: they will guide you towards a data-driven marketing strategy that will generate better results.
Longchamp is a nice example of an effective user-generated content campaign. When they realised that bloggers and Instagrammers were loving the Pliage bag, they started a focused campaign that added to the enthusiasm.
3. Host events for your users
Freelancercareers, for example, commonly host events for its writers in different countries.
The company promotes its new products, offers gift bags and leaves the rest to the community. This results in a great deal of user-generated content that inspires other people to try the products.
This means that you have to trust your fans. When you host an event, do not pressure them to brag about your brand. You already have a certain level of control when you're giving away products and services; everyone loves free stuff.
One of the things you can offer is a hashtag. Invite the users to use it when they share their opinion.
4. Don't focus solely on visual content
Photos are great for social media users. Most of them browse through their Instagram feed without bothering to read the descriptions.
However, they do read the text if a particular photo captures their attention. This makes this part important to analyse, because if they read the text they are likely to re-share the content. If you don't have time for that, you can rely on content curation apps, such as Crowdtap. Crowdtap helps you create content based on the results you get from the analysis.
5. Start your own hashtag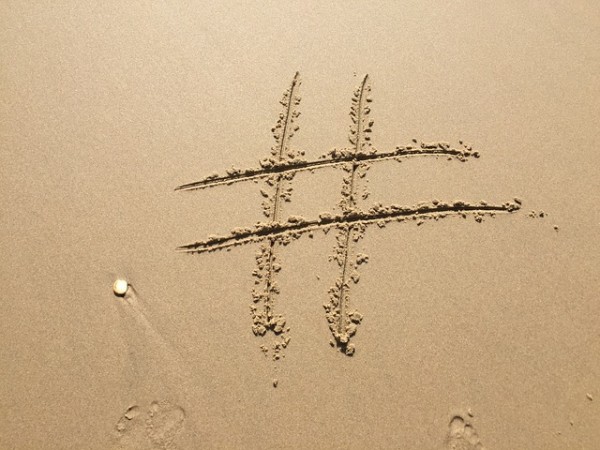 Be careful: hashtags need to be selfless.
Yes, the main purpose is brand promotion, but you'll attract a much greater audience if you take things further. For example, if you are marketing a surf brand, you can go for something like #youngwildandfree. When you compare the results of this campaign with the ones you get from the hashtag with your brand's name, you'll notice that being selfless pays off.
6. Promote the hashtag in your store
When someone purchases a product or service from a physical location, they might not be aware of your hashtag. Display them in a dressing room, at the register, or any other visible location in the store. Your customers will immediately want to brag about their recent purchases!
7. Make influencers happy
Popular bloggers and social media users can do a lot for your brand. Their recommendation will entice a herd of fans to follow the lead.
How can you motivate an influencer to share content related to your brand? Make an offer for collaboration. You may offer your products and services for free, but you can also add another incentive, such as a trip where they can promote your brand.
The Stylescrapbook is a great example of an influencer who promotes brands and destinations in the most effective manner.
Overview
If you are marketing an established brand, you will discover that user-generated content already exists.
If you just started a business, then you'll have to work harder to inspire consumers to share and tag photos of your brand. It may seem like a lot of work, but this aspect of marketing is fun, cost-effective, and very rewarding in practice.
It's time to take action; follow the steps above to identify and inspire user-generated content!
About Melinda
Melinda Osteen is a dedicated marketing manager, social media guru and lifelong travel fanatic.
Bonus 33 Free Templates
Download the 33 free templates from Toby and Adam's book.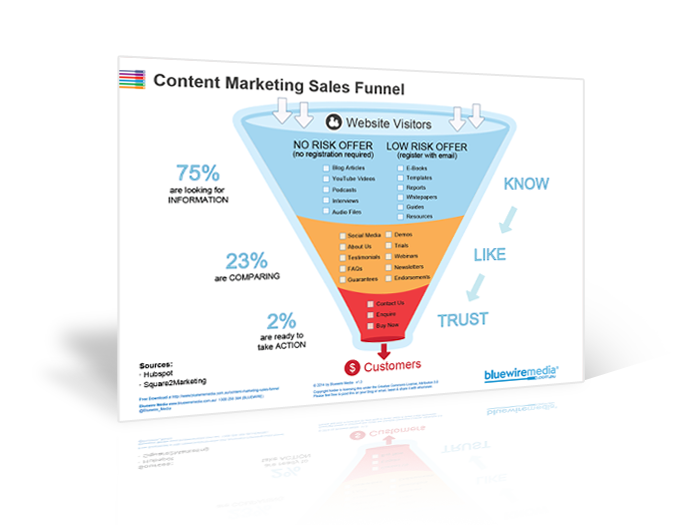 Content Marketing Sales Funnel
Your content marketing sales funnel is all about getting people to know, like and trust you by nurturing them with the right information at the right time.