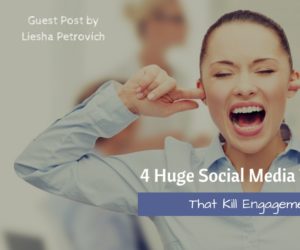 Unfollow…
It's the most dreaded word in the social media universe. And when you're a business trying to drive customers to your website, it's easy to justify someone unfollowing your business profile.
It's not me, it's them.
You're posting and sharing every day. You're not sharing racist, sexist or political stuff (huge turnoffs!), and you're not breaking the 80/20 rule (never post more than 20% promotional information on social media channels).
But what if it really is you? What if you're breaking rules you didn't know existed?
Remember, the vast majority of businesses are just now understanding how to harness the power of social media.…
Continue Reading