How to Create Content 10x Better Than Your Competitors [Infographic]
If you want to create content that is worthy of page one rankings, hundreds of social shares and some serious buzz from your customers – it needs to be better than anything else already out there.
You need to get under the hood of a topic that your audience cares about, and create a resource you can be proud of. A piece of content that is congruent with your brand, highlights your unique point of difference and blows the competition out of the water.
The team at Siege Media created a one-of-a-kind resource on increasing website traffic. Inside that resource is an infographic about creating the type of content that is 10 times better than your competitors, and subsequently delivering a significant return on effort and increased performance.
Below is Siege's infographic that shows 17 quick tips on what you can do to knock your next content expedition out of the park.
Here are my favourite tips;
Include content types that your competitors haven't – things like graphics, animations and interactive content
Make it simpler to read
Source professional imagery
Make it longer and link out to reputable sites
Focus on cold outreach and do it better than other people
This infographic was originally published by Siege Media.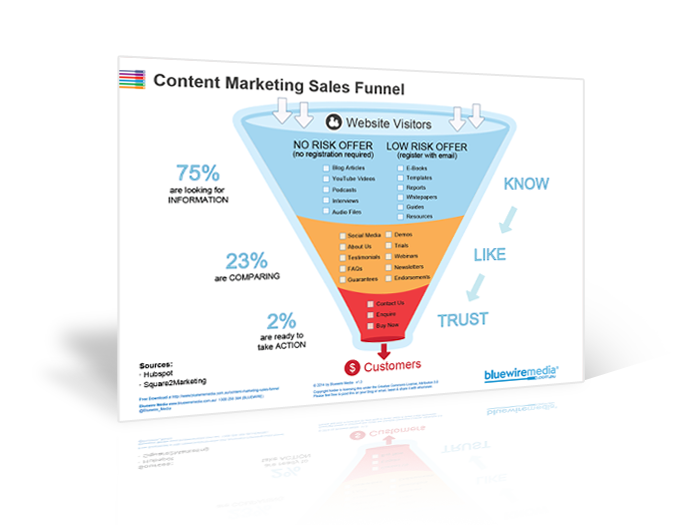 Content Marketing Sales Funnel
Your content marketing sales funnel is all about getting people to know, like and trust you by nurturing them with the right information at the right time.