WMTW 078 – Aimee Engelmann CEO and founder of Beepo [podcast]
Podcast: Play in new window | Download
Subscribe: RSS
"Just add another zero" Aimee Engelmann (Tweet this)
Toby Jenkins talks to Aimee Engelmann about how her first clients were crucial to growing Beepo from 0 to 150 staff in 1 year.
Show-notes:
Key points
Aimee is the founder and CEO of Beepo, a Business Process Outsourcing company based in the Philippines.
Beepo started in 2014 and grew from 0 to 150 staffs in only 1 year.
How they remotely manage all operations in the Philippines.
50% of their growth comes from existing clients, and the other 50% is thru referrals.
How informal and formal networking helps in their marketing.
Their best reward for activity on social media

Their Social Media plan
How Aimee outsources her household duties and uses and app for budget management.
Do not stop yourself from being successful and do not have limiting beliefs.
People mentioned
Links mentioned
Get in touch with Aimee
Did you like this podcast?
If you liked this podcast, please click to tweet this show >>
Subscribe
We would love you to subscribe to Web Marketing That Works and please leave your honest reviews via:
Stitcher radio
iTunes
SoundCloud
Bonus 33 Free Templates 
Download the 33 free templates from our new book.
Or order the book online: Web Marketing That Works: Confessions from the Marketing Trenches (Wiley 2014).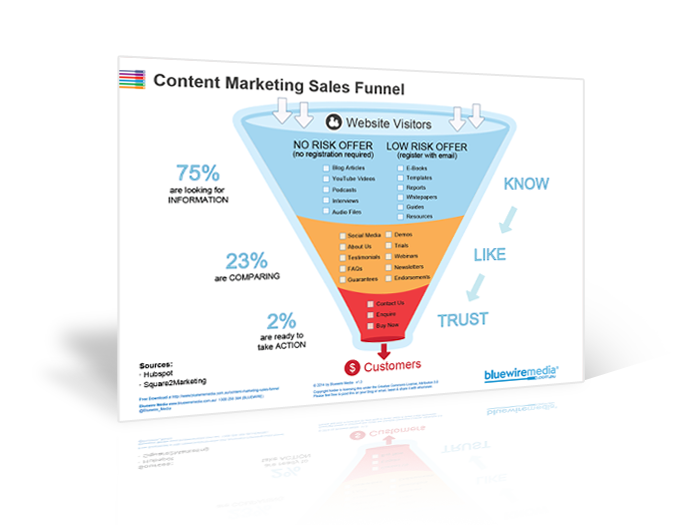 Content Marketing Sales Funnel
Your content marketing sales funnel is all about getting people to know, like and trust you by nurturing them with the right information at the right time.