[Infographic] How to Combine Email Marketing and Social Media
Updated on November 10th, 2019
Email Marketing and Social Media…
A match made in heaven!
This is an infographic from our friends at Campaign Monitor.
As a marketer, you may be wondering where to invest your budget. After all, you want to get the most out of your marketing efforts. Are you wondering if you should focus on email marketing campaigns? Social media? Paid search? SEO?
While email marketing holds the highest ROI of any digital marketing channel, there are arguments to be made for investing in any one of these different digital marketing strategies. However, a smart marketer knows that the most powerful campaigns work across multiple channels.
Since email marketing campaigns and social media strategies can bring a positive ROI, this infographic will give you ideas on how you can unite your social media and email strategies to create engaging campaigns.
Infographic
Source: How to Combine Email Marketing and Social Media by Campaign Monitor.
Is email marketing better than social media?
If I had to pick one, I'd definitely say YES, email is better. However since we can have both, then it is hands-down the best combination!
NB. We use Campaign Monitor
Here at Bluewire, we are big fans of Campaign Monitor's platform for email marketing. In fact since the social media integration is so easy, we encourage clients to use the system too.
BLUEWIRE MARKETING METHODOLOGY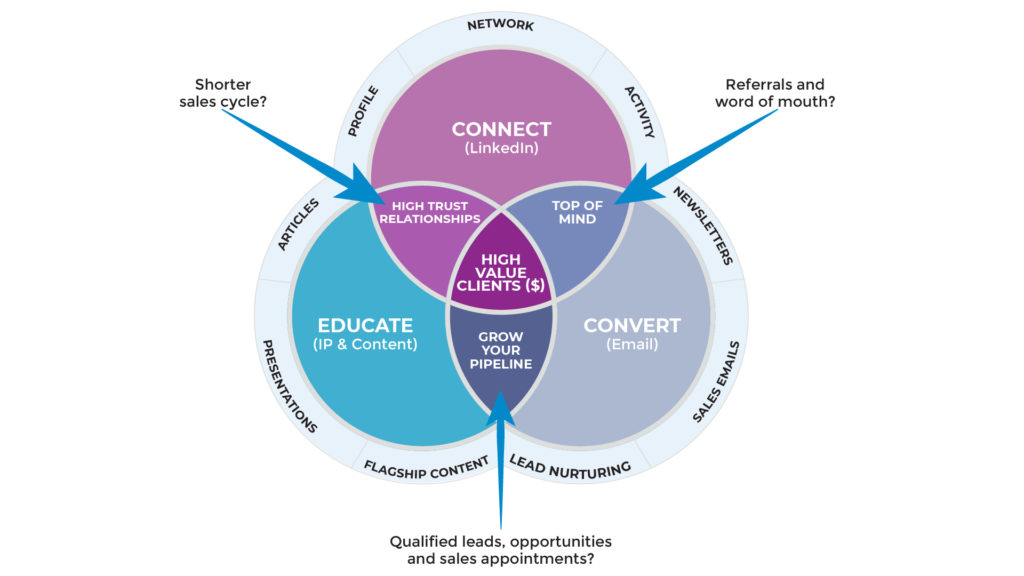 PS. When you're ready, here are 5 ways we can help you grow:
1. Web Strategy Planning Template (PDF). Our flagship 1-page tool we co-created with David Meerman Scott. It's been downloaded over 1 million times and featured on Forbes.
2. Read a free chapter from our book: Web Marketing That Works --- an Amazon #1 best seller.
3. Join my private invitation-only group on Facebook. It's a great place to get to know us better and hang out with peers.
4. Watch my pitch-free 'LinkedIn Masterclass' on optimising your profile, building your network and growing your B2B pipeline on LinkedIn.
5. Work directly with me. Book a LinkedIn Growth Session and we can explore how you can use LinkedIn to grow a pipeline of high-value B2B clients.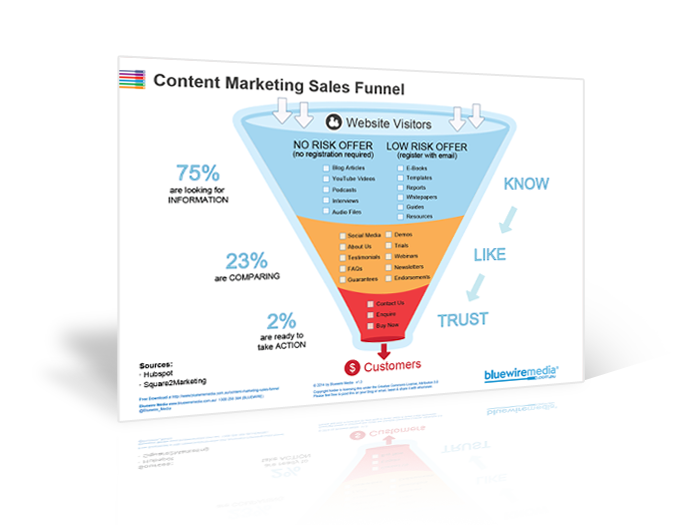 Content Marketing Sales Funnel
Your content marketing sales funnel is all about getting people to know, like and trust you by nurturing them with the right information at the right time.