WMTW 083: Liz Atkinson-Volpe Founder Project Gen Z [podcast]
Podcast: Play in new window | Download
Subscribe: RSS
"You know you're on your path if it seems easy and feels right." Liz Atkinson – Volpe (Tweet this)
Liz Atkinson-Volpe shares the lessons she has learned from rising $140M for charity, growing a 25,000 member community and launching a nonprofit.
Show-notes:
Key points
Liz is the founder of Zest Possibilities, a company that offers sales and marketing support, events and promotion and business consultation.
Liz is also the co-founder of the League of Extraordinary Women.
Started selling at the age of 17.
Project Gen Z is an initiative of Aussie entrepreneurs to help the orphaned and rescued children in Cambodia.
The project started when Liz came to Cambodia in 2011.
Why gathering people with the same idea is a good marketing strategy.
Why moving away from what you are really good at is often a bad idea.
The power of a team with a vision can create anything.
How she juggles work and family and her best way to decompress from a hectic schedule.
People mentioned
Links mentioned
Get in touch with Liz
Did you like this podcast?
If you liked this podcast, please click to tweet this show >>
Subscribe
We would love you to subscribe to Web Marketing That Works and please leave your honest reviews via:
Stitcher radio
iTunes
SoundCloud

Bonus 33 Free Templates
Download the 33 free templates from our new book.
Or order the book online: Web Marketing That Works: Confessions from the Marketing Trenches (Wiley 2014).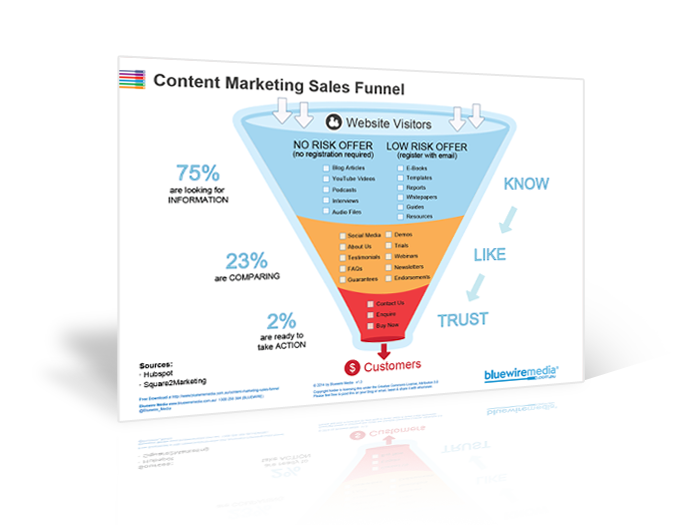 Content Marketing Sales Funnel
Your content marketing sales funnel is all about getting people to know, like and trust you by nurturing them with the right information at the right time.