Keep a birds eye view of your marketing [#101]
Updated on September 30th, 2019
[New York, USA]
It's always good to keep a birds eye view of your marketing.
VIDEO – Birds eye view of your marketing
TRANSCRIPT
Hi guys, it's Adam Franklin here. I'm on a rooftop and you can see behind me the Empire State Building. There we go. And what this view of the city has got me thinking about, is having a bird's eye view of your own marketing. So, be aware of all the different building blocks, all the different paths that people can take to discover you, and think of your website as your home base, as your office, your home. But then think of all the different roads, and subways, and ports, and airports.
They're all different ways people can come to your city to discover you. If you've got good quality back-links so people can find you from other websites, you've got people talking about you on social media, or even if you're just posting and connecting with people on social media, if people are finding you on Google, these are all different streets or highways or planes or rivers leading into your city, which is your business. Think of it like that. And I hope that tip helps. Have a good one. See you.
MY MARKETING METHODOLOGY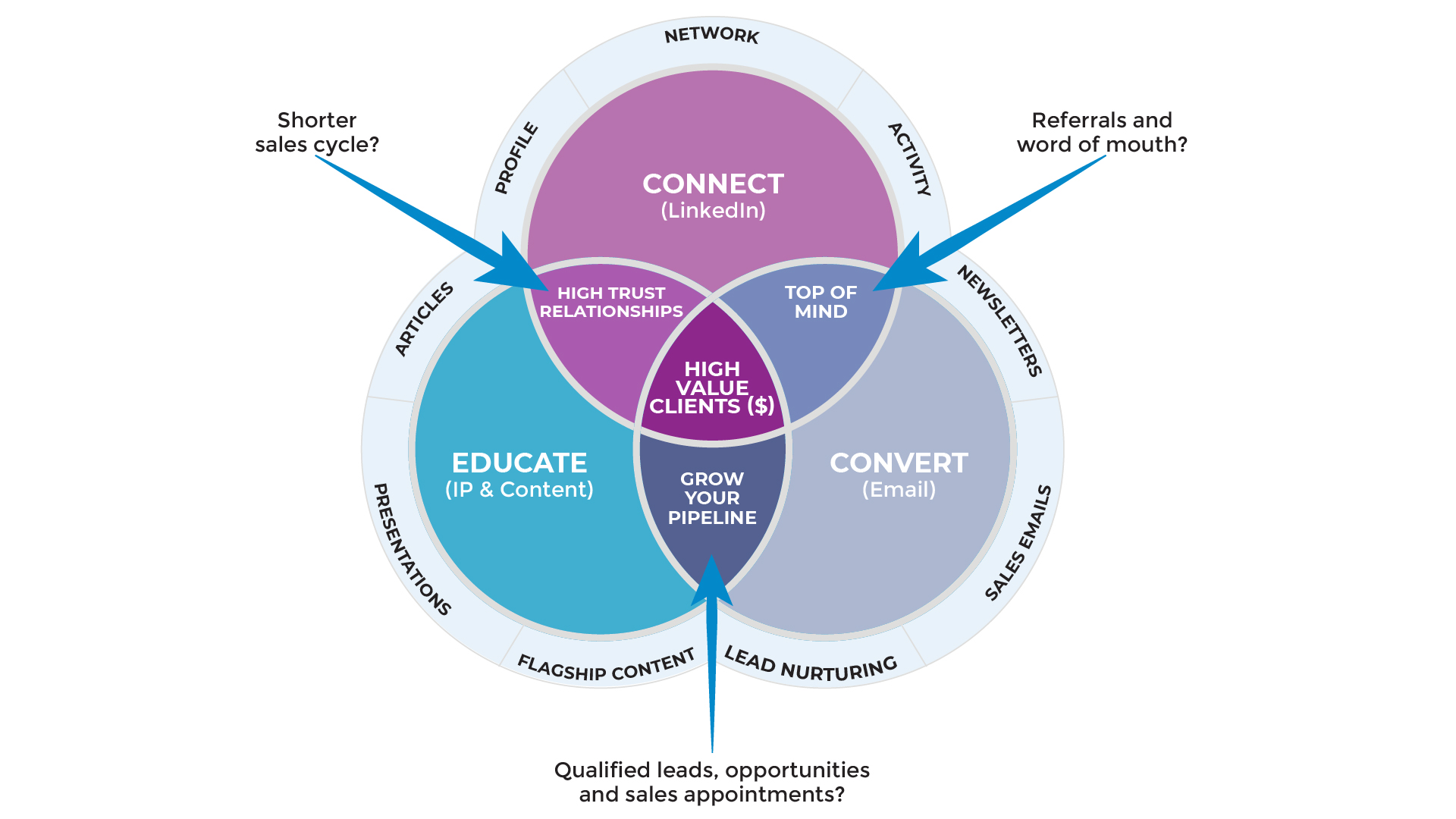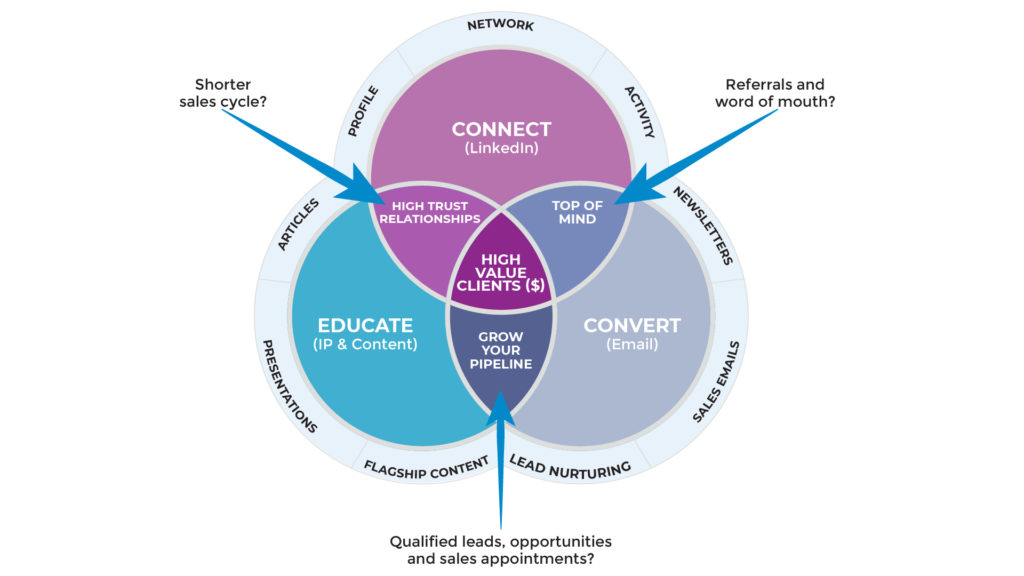 PS. When you're ready, here are 5 ways help
consultants & advisors

grow:

1. Web Strategy Planning Template (PDF). Our flagship 1-page tool we co-created with David Meerman Scott. It's been downloaded over 1 million times and featured on Forbes.

2. Read a free chapter from our book: Web Marketing That Works --- an Amazon #1 best seller.

3. Join my private invitation-only group on Facebook. Get to know us better and hang out with 1700+ peers.

4. Watch my pitch-free 17 min 'LinkedIn Crash Course for Consultants' and get 10 PDF Guides when you register.

5. Work with us direct  DM the word "INTERESTED" to us via  Messenger and we'll suggest how I can help.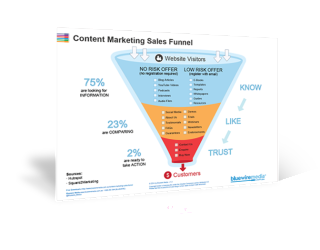 Content Marketing Sales Funnel
Your content marketing sales funnel is all about getting people to know, like and trust you by nurturing them with the right information at the right time.