Meet The Readers
Updated on April 19th, 2018
After a long wait (mainly due to many more formatting troubles than I predicted!) we've been able to compile this list of 100+ Bluewire News readers to follow.
I am pleased to announce these businesses to our 30,000 subscribers. Hopefully you are on the list!
Please take the time to peruse the list and connect with people who look interesting. Let them know that you're also a Bluewire News reader!
I've loved going through and connecting with readers on LinkedIn. It's been very cool to put a face to a name.   Please connect with me (Adam Franklin) on LinkedIn if you haven't yet because I'd love to find out more about you.  Thanks for your continued support and if you'd like your business to be promoted to 30,000 readers & blog visitors, please fill out the reader survey for next time.
By the way, the "Name" column links to LinkedIn and the "Business Name" links to their website.


Thanks for your continued support!
Hat Tip to John Corcoran at Smart Business Revolution for the idea of doing this Reader Survey.
Ads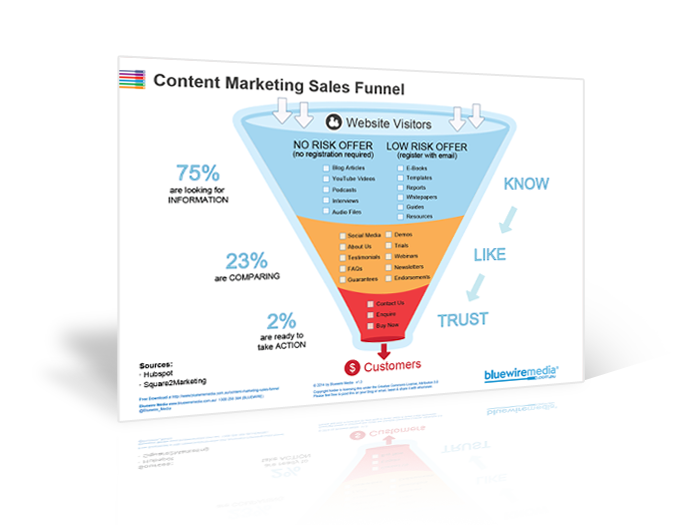 Content Marketing Sales Funnel
Your content marketing sales funnel is all about getting people to know, like and trust you by nurturing them with the right information at the right time.