WMTW 114: Nathan Chan from Foundr Magazine [Podcast]
Podcast: Play in new window | Download
Subscribe: RSS
"Engagement is powerful." Nathan Chan (Tweet this)
Show-notes:
In this episode I chat to Nathan Chan about Interviewing, Instagram and Online courses.
Key points
Nathan is the founder of Foundr Magazine and is the creator of the Instagram Domination course.
Biggest highlights of his 2015 is interviewing people he looks up to and launching the Instagram Course.
Online education courses are a multibillion dollar industry.
Diversify your product to grow your business.
Instagram is the new hit on social media marketing.
Get 0 to 500,000 followers in 13 months.
Know how to get accelerated growth.
People mentioned
Links mentioned
Get in touch with Nathan
Did you like this podcast?
If you liked this podcast, please click to tweet this show >>
Subscribe
We would love you to subscribe to Web Marketing That Works and please leave your honest reviews via:
Stitcher radio
iTunes
SoundCloud
Bonus 33 Free Templates
Download the 33 free templates from our new book.
Or order the book online: Web Marketing That Works: Confessions from the Marketing Trenches (Wiley 2014).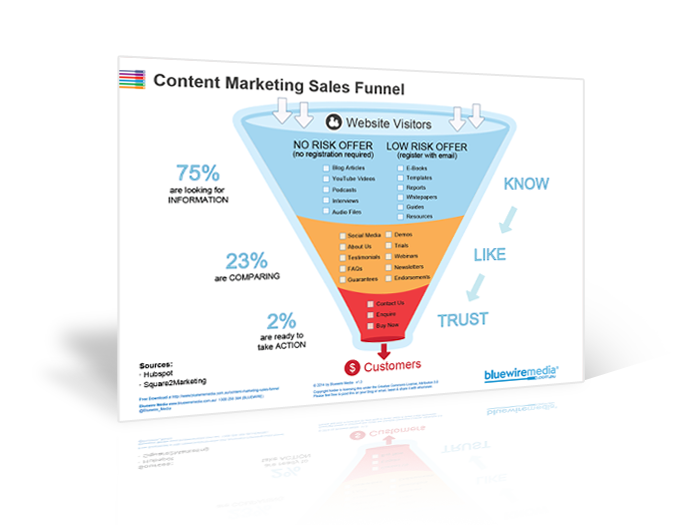 Content Marketing Sales Funnel
Your content marketing sales funnel is all about getting people to know, like and trust you by nurturing them with the right information at the right time.