How to reduce friction with your marketing [#115]
Reduce marketing friction
[Manly headland, Sydney, NSW, Australia]
VIDEO – How to reduce friction with your marketing
TRANSCRIPT
I've spoken a little bit about having as little friction as possible in your marketing, and today I want to talk specifically about lead magnets, or as I prefer to call it, flagship content.
In a nutshell, flagship content is something that you're known for, something that's so valuable people would pay you for it if you asked them, but you give it away as a gift to the marketplace, as a way to attract people into your business.
What is friction in marketing?
Now sometimes lead magnets or flagship content, can be overcomplicated. People think that by adding as much value as they can it's going to be perceived as more valuable.
What's an example of friction in marketing?
For example, giving away an entire book versus just a cheat sheet, or just a template. Now in my experience, the more concise, the more practical, and the more easily consumable the lead magnet, and the more easily consumable the lead magnet, the better that that's going to perform.
Reduce friction in marketing for better outcomes
You really want to reduce friction so that it's easy for them to download, but also easy for them to consume. If it's a book, and it's going to take them hours to read, chances are that's going to be too much friction.
They're going to download it for sure, but they're not going to actually read it. So if it's a one or two page document or template, which is my preferred format, you can actually allow people to have a win, to go from step A to B. And they can make progress fairly effortlessly, and it's a very smooth, friction-free process.
Make the process easy and the content consumable
With your lead magnets, or your flagship content, think about how it can be easily consumed, and easily implemented, so that the recipient has a quick win, and can go from point A to point B.
Then of course you can introduce them to the whole rest of the journey further down the track, but don't make it overwhelming, and keep the friction nice and low.
My name is Adam Franklin.  I hope that helps.
MY MARKETING METHODOLOGY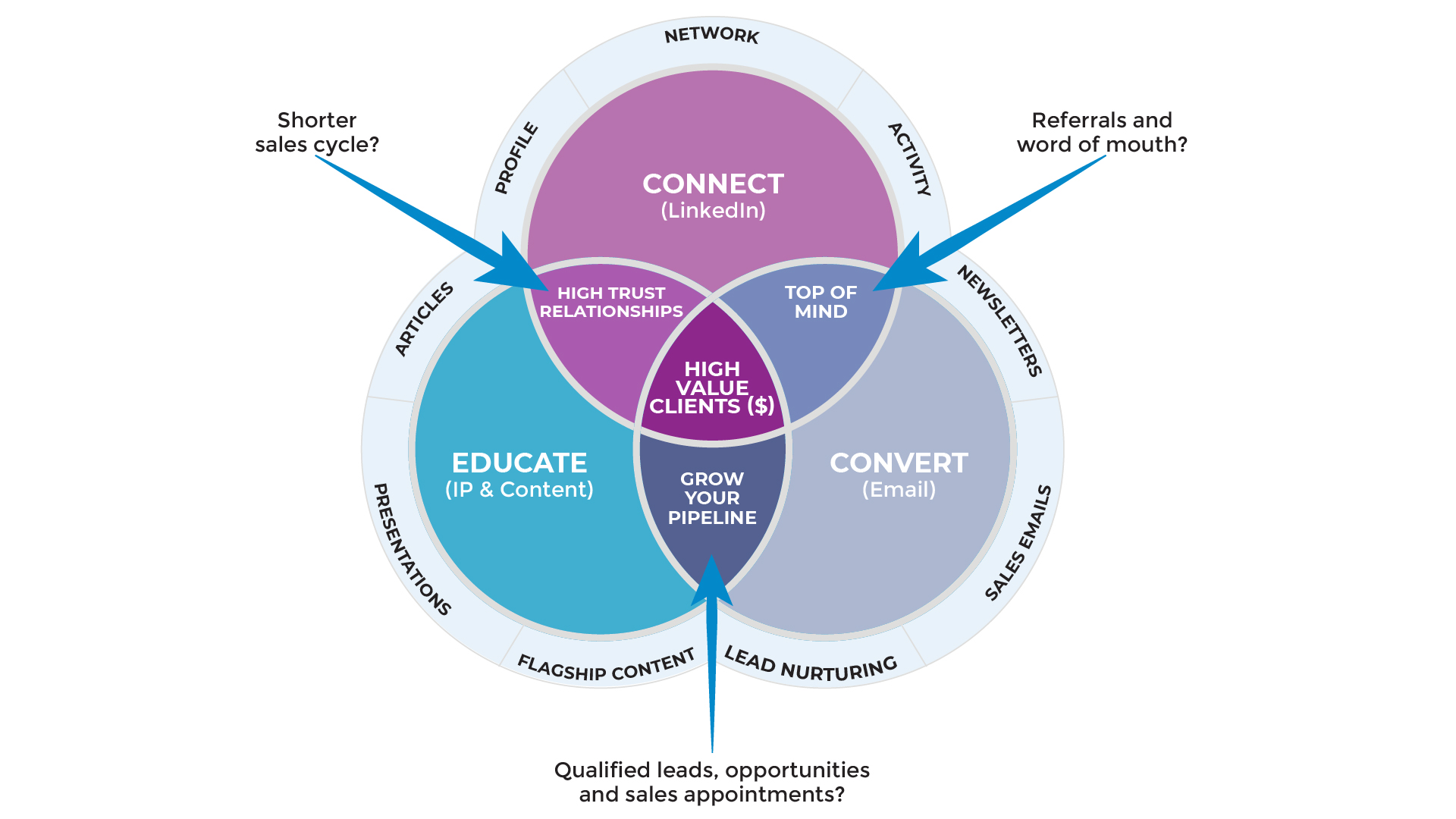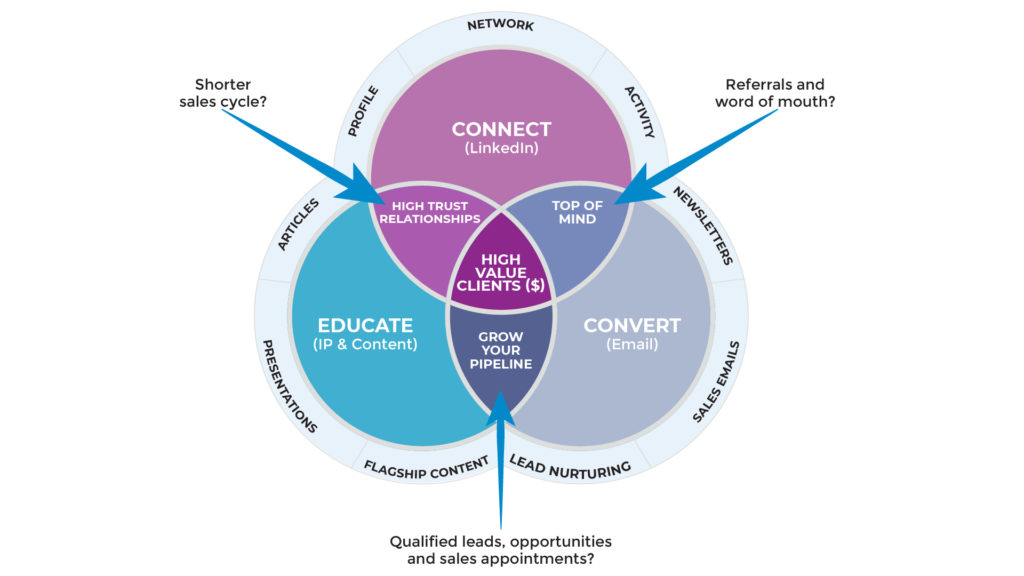 PS. When you're ready, here are 5 ways help
consultants & advisors

grow:

1. Web Strategy Planning Template (PDF). Our flagship 1-page tool we co-created with David Meerman Scott. It's been downloaded over 1 million times and featured on Forbes.

2. Read a free chapter from our book: Web Marketing That Works --- an Amazon #1 best seller.

3. Join my private invitation-only group on Facebook. Get to know us better and hang out with your peers.

4. Watch my pitch-free 17 min 'LinkedIn Crash Course for Consultants' and get 10 PDF Guides when you register.

5. Book a Digital Growth Session.  We can hop on a 15 minute call to explore how you can win high-value B2B clients!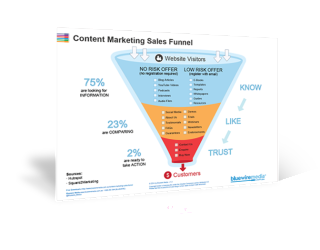 Content Marketing Sales Funnel
Your content marketing sales funnel is all about getting people to know, like and trust you by nurturing them with the right information at the right time.