WMTW 082: Simon Knapp, Founder Pixmoto [podcast]
Podcast: Play in new window | Download
Subscribe: RSS
"If it's not selling, it's not working." Simon Knapp (Tweet this)
Simon Knapp talks to Toby Jenkins about his 20 years of retail experience and how that has translated into his new video marketing startup Pixmoto.
Show-notes:
Key points
Simon is fired up by his everlasting pursuit for answers.
He is the founder of Pixmoto, a video content creation company.
In a retailing business, it is important that everything is done in process and in order.
He is currently working on combining content marketing, technology and retail.
Video content is a great way to communicate to a consumer.
An online store should be treated as a normal physical store in terms of marketing.
Social media is a major part of the buying cycle.
Learn how the brand is for its customers and not for itself.
Data is the new digital currency; it is the basis of everything online.
People mentioned
Links mentioned
Get in touch with Simon
Did you like this podcast?
If you liked this podcast, please click to tweet this show >>
Subscribe
We would love you to subscribe to Web Marketing That Works and please leave your honest reviews via:
Stitcher radio
iTunes
SoundCloud
Bonus 33 Free Templates
Download the 33 free templates from our new book.
Or order the book online: Web Marketing That Works: Confessions from the Marketing Trenches (Wiley 2014).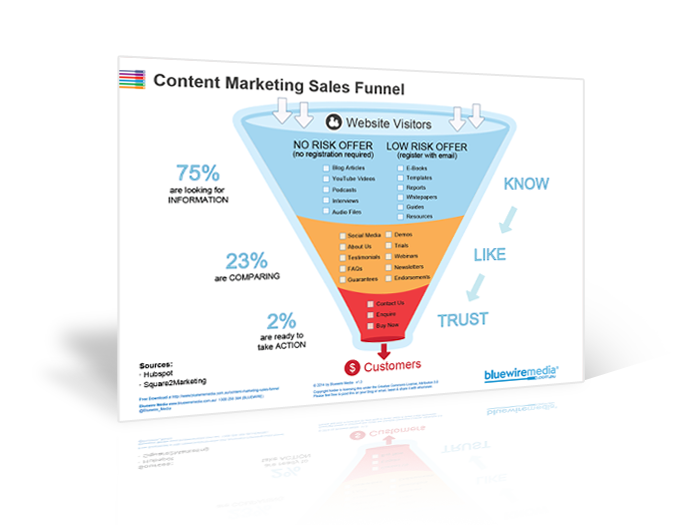 Content Marketing Sales Funnel
Your content marketing sales funnel is all about getting people to know, like and trust you by nurturing them with the right information at the right time.