A Simple Project Plan Template To Collaborate On Web Content
Updated on February 3rd, 2020
A simple project plan template
Maybe it's not a surprise, if you're in marketing, but the process of overhauling or updating a website can be highly frustrating. This simple project plan template will help.
Most of this is due to how time-consuming the process can be. There are lots of different moving parts, when it comes to web design, content, site navigation, page copy, images. Managing all of it can feel chaotic!
Ideally, you'll have a team, or a number of different creative types collaborating during the process. These people are responsible for each of those moving parts.
From our years as a web design agency, we know that managing this process with multiple people comes with its own kinds of challenges. So we put together a simple project plan template for you to refer to, when you've got a site that needs refreshing.
Marketing with a Small Team
These days there are a lot of people who handle all their own marketing.
And there are also those who have tried to handle all of their own marketing, but realise the need to delegate some of those tasks or collaborate with others to help them out.
There are a lot of benefits to teaming up with other entrepreneurs and small businesses. In fact, more than 60% of startups and small businesses report that they work together.
"The biggest challenge for most new brands is lack of awareness," writes Christina Richardson for Marketing Donut, "which is why more than 80% of businesses recognise 'finding new customers' as one of their biggest challenges to growth. This need, combined with limited budgets, is what drives a number of savvy brands to explore marketing collaborations to fuel their business."
You should try to find like-minded people who you trust or admire, but it's also important to complement each others skill sets. Perhaps you're a whiz in WordPress, and your potential partner knows how to crank out solid website copy. Reach out to them and see how you might both benefit from teaming up.
Don't Get Stuck on "Perfect"
The traditional web design (or re-design) process can be cumbersome and inefficient. In traditional web design projects, issues can arise with how long the initial launch takes. Sometimes it's a few months of time-consuming edits, or a lengthy chain of approval.
By launching a site that is "ready enough," you're able to test and make better decisions about your site and its usability.  You can do this post-launch based on data gathered from site visitors.
You'll need to first determine your goals for the new site – are you starting a new blog and looking to build traffic? Are you selling a new product or offering a workshop?
Understanding these goals and getting buy-in from your team (or collaborators) will help you map out where you want to go with your content.
Getting to Work
Once you know what you're looking to launch or refresh on your site, you can start planning out your pages. You can also assign who is responsible for each page or task. Our simple project plan template makes it easy to keep track of the many moving parts of the website and who will be handling those specific parts.
Along the top portion of the template, you'll see a row to indicate who is responsible for each part of the project, whether it's the title of a web page or creating an image.
Site Pages
We'll start first with the pages of the site that we're designing and updating. The template organises these pages into the corresponding menus that those pages belong to. (The "About" page of your website, for instance, will likely be included in the Main Menu of the site.)
If you follow the simple project plan template from left to right, you can walk through what is required for each page, when setting them up on your website.
While it might seem like overkill, assign each of these parts of a page to someone on your team helps ensure that the job is getting done. Even if one person's name pops up in multiple columns of the spreadsheet, it leaves nothing to chance.
Copy
Determine who is writing copy for each page, when that copy will be reviewed and who has reviewed the copy, etc.
Images
The next section of the template is about the images that you'll be using for the corresponding pages. A "hero image" refers to a large banner image that usually "Heroes" the page at the top. A good example of a hero image is the one below from Life in Greenville. Simple and bold, it easily captures a visitor's attention and is displayed prominently on the page.
"For sites that use hero images," Mary Stribley from Canva, "it is often the first thing users see when they click through to a site. So, it's probably wise to think of hero images like an introduction – they give users a sense of what to expect from the rest of the site."
You can find some other great examples of hero images, and learn how to create them in Canva, by visiting here.
Call-to-Action
Next up in the simple project plan template is the Call-to-Action, or CTA. The CTA tells your visitor exactly where they should click next. It should draw your user's eye to that particular part of the page, and be compelling enough for them to want to click through to the next page.
Why is the Call-to-Action so important?
"Think about it: If you hadn't been drawn in by the copy or design of the CTA, or been guided so eloquently through your sign-up process, you would probably use a lot fewer apps and websites than you do now," Brittany Leaning with Hubspot.
In our template, you can determine where the Call-to-Action is to be placed on the page and who is setting this up.
This page from Humboldt County is a great example of a strong Call-to-Action. The imagery itself is stunning. Yet the quirky and fun "Follow the Magic" button on the page makes it a successful CTA.
You can find some other excellent examples of Calls-to-Action in this article on Hubspot.
Meta Description
The next section of the template is for the meta data that you'll want to include on each of your pages. "Meta data" just refers to the data that describes the other data on your page. When someone does a Google search, this is the description that comes up in the search results (see below).
Once the page copy, images, calls-to-action and metadata have all been nailed down, the template includes columns for each page to be reviewed and approved. Plus it includes a space for any comments or suggestions on what might still be needed on each page.
A Roadmap for a Successful Site Launch
While the template might seem like it is overdoing it for every page of your site design, think again. We've found that it is an extremely useful tool for following the progress of launching a new or refreshed site. There is no guesswork and everything gets done properly.
You're planning out and assigning responsibility for each page and section of your project. So it helps to ensure that you're considering every possible detail that is needed for a page to be ready.
Once your site launches, you can determine if certain areas of your site are performing better than others. This data will help you figure out if you're meeting the goals that you first set out to accomplish.
Staying on track with your project doesn't have to be a headache, even with multiple people involved.
BLUEWIRE MARKETING METHODOLOGY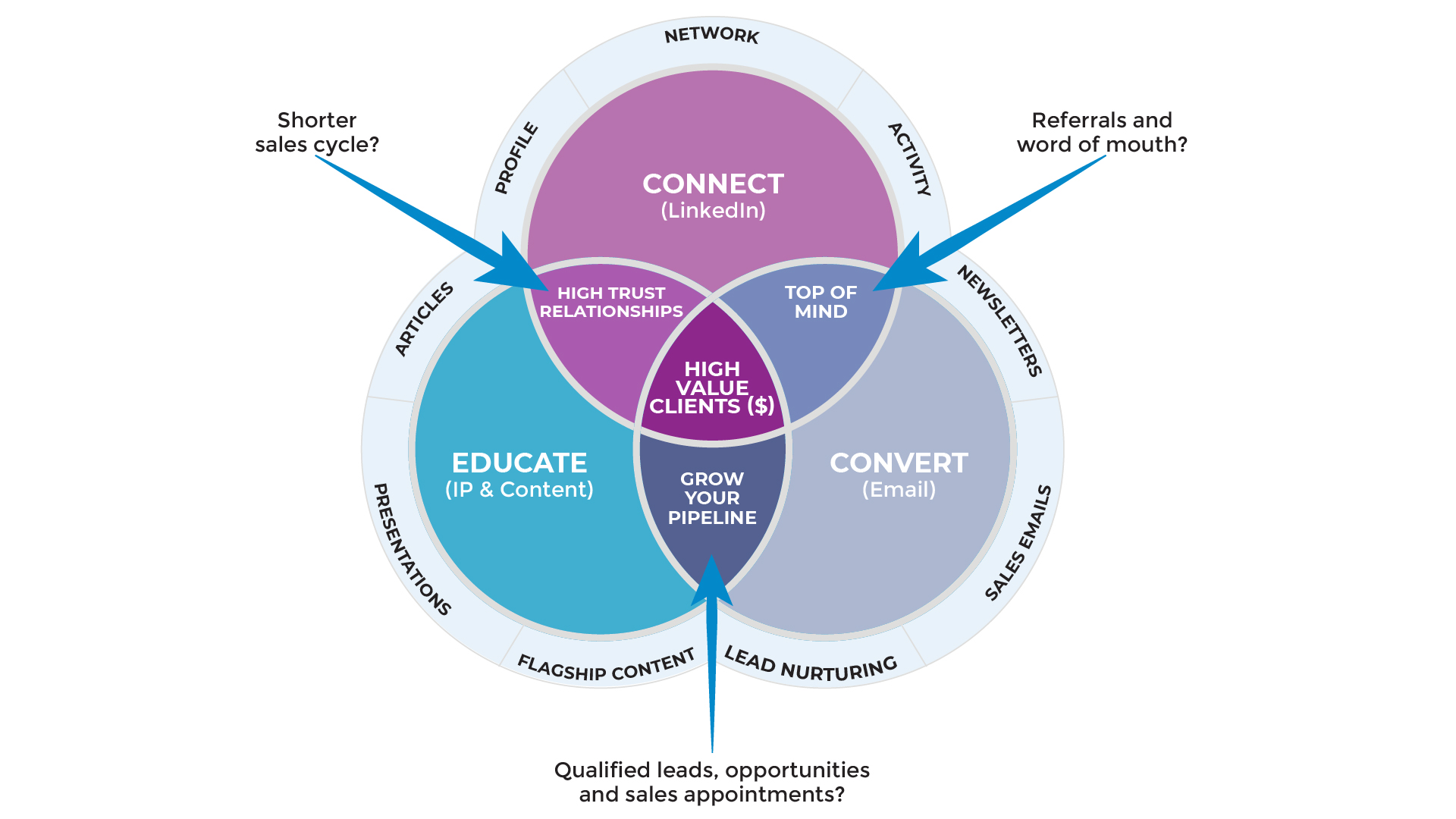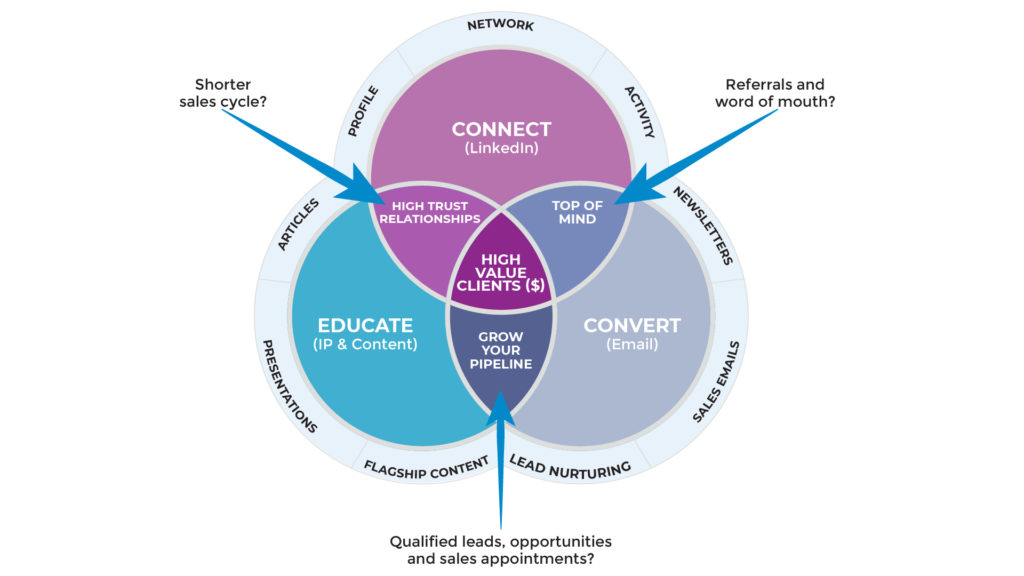 PS. When you're ready, here are 6 ways we help
consultants & advisors

grow:

1. Web Strategy Planning Template (PDF). Our flagship 1-page tool we co-created with David Meerman Scott. It's been downloaded over 1 million times and featured on Forbes.

2. Read a free chapter from our book. Web Marketing That Works --- an Amazon #1 best seller.

3. Join the private group on Facebook. Access free training resources, and hang out with 2,300+ peers.

4. Discover your marketing score. Take the 40 point Marketing Scorecard (in < 6mins) and get a customised report.

5. DIY for $7. Get the Complete 50+ Script Library for connecting with people to winning clients.

6. Let's brainstorm how to fill your marketing funnel.

DM the word "INTERESTED"

via Messenger

 or 

book a 20 min slot to talk

 on Zoom.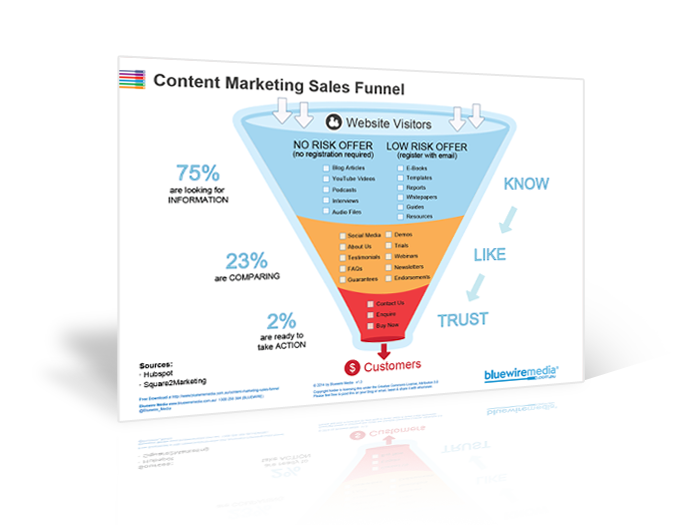 Content Marketing Sales Funnel
Your content marketing sales funnel is all about getting people to know, like and trust you by nurturing them with the right information at the right time.