How does social media get you sales?
In this Facebook Live, I address the question of "How does social media actually get you sales?"
Here's the three things
– if people in your social network know what you do, they can be an army of people referring you business!
– it accelerates people being able to know, like and trust you!
– it actually 'buys' you time because you don't need to repeat yourself all the time in one-on-one meetings.
Subscribe
Join our Bluewire Bot to stay in the loop for future FB Lives.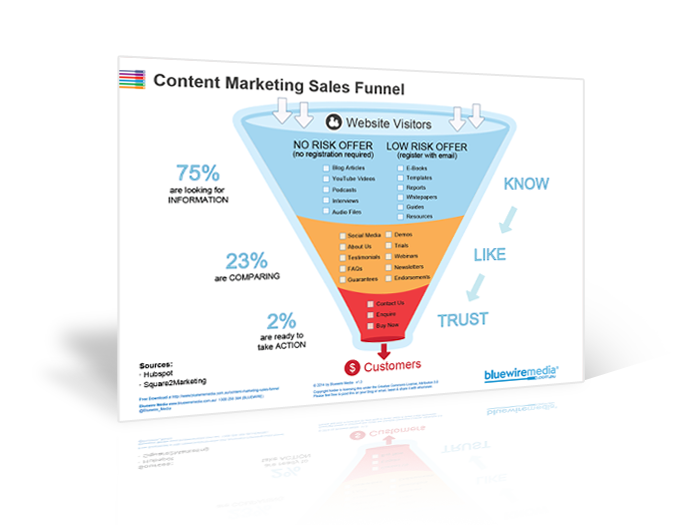 Content Marketing Sales Funnel
Your content marketing sales funnel is all about getting people to know, like and trust you by nurturing them with the right information at the right time.