How to stay top of mind [#45]
Updated on May 21st, 2019
[Ballymore, Brisbane, Queensland, Australia]
This video is about where 2 parts of my marketing methodology overlap to keep you top of mind!
VIDEO
TRANSCRIPT
Hey there, Adam Franklin here again. Today I just want to talk about two different parts of my marketing methodology and it's what you need to do to stay top of mind. And what I found is that if people can be seeing you on their inbox and on LinkedIn, that goes a long way to maintaining that relationship and maintaining that contact and hopefully sharing some insightful things along the way.
So the pro tip today is, and what I've been doing for the last sort of little while is actually looking at my e-mail subscribers and trying to find them on LinkedIn, connecting with them and sending them a friendly note saying, "Hello, nice to meet you. Thanks for reading my Bluewire News. I hope you've found them valuable." That way it's a personal touch, it's manual, it starts a conversation.
Now, I've really enjoyed the process and it means that more e-mail subscribers have another point of contact and that is through LinkedIn. Hope that helps, see you later.
MY MARKETING METHODOLOGY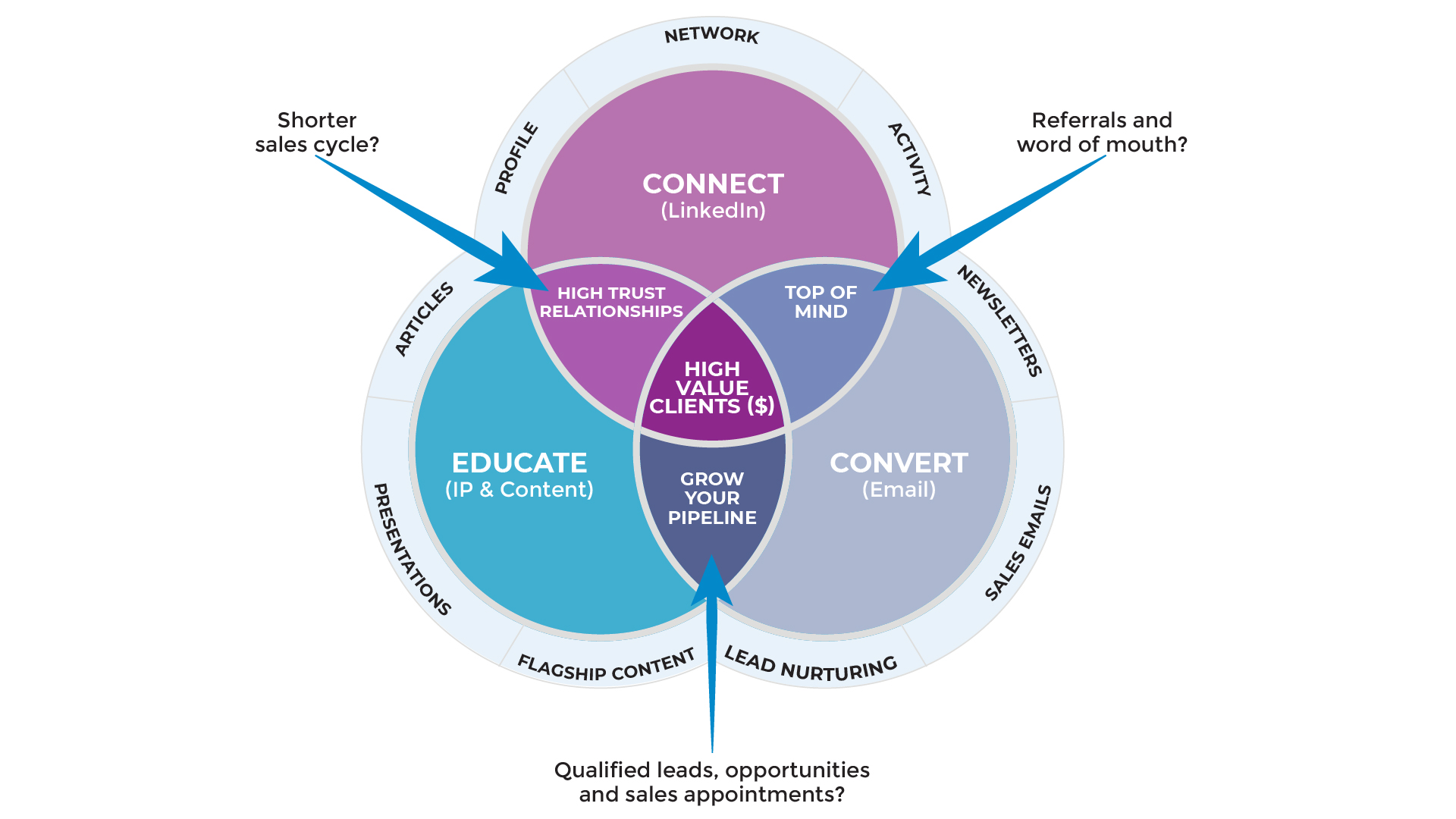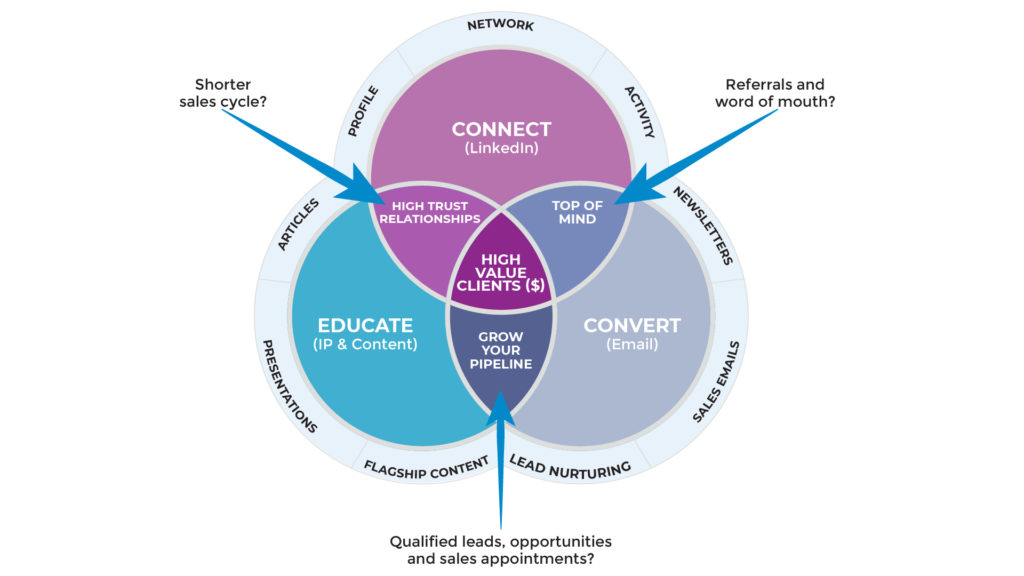 100 videos in 100 days. Want more?
This is part of my 100 videos in 100 days challenge.
For all my videos, join my Facebook page
For more videos and tip, let's connect on LinkedIn:
Or subscribe via my website and download my popular Web Strategy Planning Template.
PS. When you're ready, here are 6 ways we help
consultants & advisors

grow:

1. Web Strategy Planning Template (PDF). Our flagship 1-page tool we co-created with David Meerman Scott. It's been downloaded over 1 million times and featured on Forbes.

2. Read a free chapter from our book. Web Marketing That Works --- an Amazon #1 best seller.

3. Join the private group on Facebook. Access free training resources, and hang out with 2,300+ peers.

4. Discover your marketing score. Take the 40 point Marketing Scorecard (in < 6mins) and get a customised report.

5. DIY for $7. Get the Complete 50+ Script Library for connecting with people to winning clients.

6. Let's brainstorm how to fill your marketing funnel.

DM the word "INTERESTED"

via Messenger

 or 

book a 20 min slot to talk

 on Zoom.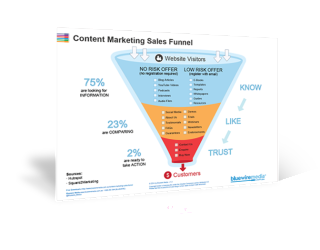 Content Marketing Sales Funnel
Your content marketing sales funnel is all about getting people to know, like and trust you by nurturing them with the right information at the right time.