WMTW 100: Ted Matthews Author and Co-founder of Instinct Brand Equity Coaches [Podcast]
Podcast: Play in new window | Download
Subscribe: RSS
Updated on July 16th, 2019
"Brand – It ain't the logo, it's what people think of you." Ted Matthews (Tweet this)
In this episode I talk to Ted Matthews about everything branding.
Show-notes:
Key points
Ted is the co-founder of Instinct Brand Equity Coaches and is also the author of the bestselling book Brand: It ain't the logo* (*It's what people think of you). 
Your Brand is what people think of you and your business, be it good or bad.
Discipline is essential in creating a brand – get everybody to have the same vision.
Branding should come and start from the top (CEO level).
A "Positioning Statement" is essential, create one and stick with it.
One rule for brand building is consistency.
Here are some questions to ask Clients, Suppliers and Employees when building a brand;

Can you say in one word what the brand means to you?
If there is one thing that this company could do to make it better, what would it be?
Can you tell me about the competitors and the one word you would use for them?
Is there anything you are surprised I did not ask you?

You need a remarkable product in order to create a brand.
People mentioned
Links mentioned
Another great resource
The future of Brand Experience (BX)  by Kevan Lee
Get in touch with Ted
Did you like this podcast?
If you liked this podcast, please click to tweet this show >>
Subscribe
We would love you to subscribe to Web Marketing That Works and please leave your honest reviews via:
Stitcher radio
iTunes
SoundCloud
Bonus 33 Free Templates
Download the 33 free templates from our new book.
Or order the book online: Web Marketing That Works: Confessions from the Marketing Trenches (Wiley 2014).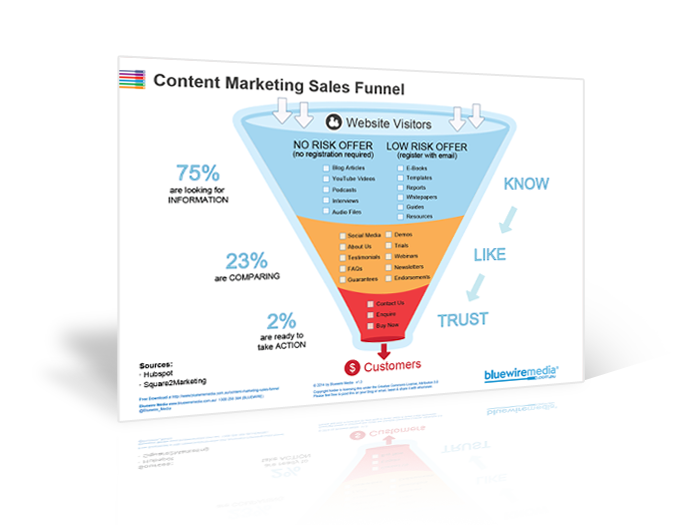 Content Marketing Sales Funnel
Your content marketing sales funnel is all about getting people to know, like and trust you by nurturing them with the right information at the right time.