The Mere Exposure Effect: How to Use This Psychology Principle
If you're familiar with marketing, you've probably heard about the rule of 7.
The basic idea is that customers will need at least seven interactions with your brand before they purchase from you. But this theory was first developed many years ago, well before the internet and social media.
In 2020, the reality is that customers will usually need much more exposure to your brand before they are willing to buy. Consumers are swamped with marketing messages and it now takes much more to properly register in the brains of consumers.
There is a good reason why big brands will spend millions on advertising to repeatedly get in front of consumers. It comes down to a principle in psychology, called the mere exposure effect.
In this post, I'll explain what the mere exposure effect is and practical ways you can use it to your advantage.
What Is The Mere Exposure Effect?
The mere exposure effect states that people tend to develop a preference for that which they are exposed to frequently.
It's one of the many shortcuts used by our brains to make fast decisions and judgments. Given a range of choices, the brain will probably view the most familiar choice as the best choice.
You're likely to find a person more attractive and likeable, the more you see them. Generally, the more often you hear a song on the radio, the more you like it.
In one experiment, Robert Zajonc showed sets of Chinese characters to groups of individuals. He then asked the individuals to rate whether these symbols had positive or negative connotations. The symbols that had been given the most exposure, received the most positive ratings.
Knowing how powerful the mere exposure effect can be, businesses will use it to generate positive feelings towards their brands.
People will generally like your brand more as they are exposed to it more often. But they will also view it as more credible and higher quality. People have been conditioned to associate repeated exposure with credible and quality brands.
We're exposed most frequently to big brands like Nike, Microsoft, Toyota and Apple. While not everyone will like these brands, they are generally seen as credible and high quality.
A 1975 study from the University of Wyoming found that ads with high rates of repetition are rated as high quality by consumers. By continually putting your brand in front of potential customers, you can generate a similar sense of credibility and quality that these big brands have.
Branding & Remarketing Campaigns
You can run advertising campaigns with the objective of building brand awareness on both Google and Facebook. These campaigns typically don't generate a lot of clicks and conversions. But they allow you to get your brand in front of a large audience at a relatively low cost.
A lot of brands will run banner ads through the Google Display Network, which allows you to show your banners on websites all over the internet. With the right targeting, these banner ads (like those below) quickly start building familiarity with your audience at a low cost.
On Facebook, you can create an ad campaign and select the brand awareness objective. The average cost per 1000 impressions (CPM) for a brand awareness campaign is just $0.48.
The goal here is to begin gaining exposure in front of your target audience.
Once you start getting your ads and content in front of viewers, you can increase their exposure to your brand through remarketing campaigns. Remarketing allows you to show your ads to people who have already visited your website or interacted with your content.
If someone visits your website once but isn't exposed to your brand again, they're probably going to forget about you. They don't have a chance to become familiar with your brand.
The purpose of remarketing is to ensure you remain in that viewer's consciousness.
Once they leave your website, you can stay on their mind and build familiarity even if they don't actively search for your brand.
For example, I have recently visited the website of SEM Rush and since then I have repeatedly seen their ads on my Facebook and Instagram feeds,
SEM Rush also rotate different creatives in their remarketing ads, to ensure the ads don't go stale.
Regular Emails and Social Media Posts
Email marketing and social media offer a cost-effective way to leverage the mere exposure effect. Don't make the mistake of thinking that just because someone has followed your business on Facebook, they will be familiar enough with your brand to make a purchase.
Many of your followers and email subscribers will need much more exposure to your brand before they're comfortable buying from you.
Posting regular social media updates and sending consistent emails to subscribers will help to build familiarity with your brand. I recommend using video content on social media as often as possible because it tends to reach a wider audience. Using the stories feature on platforms like Instagram and Facebook will also help to get in front of your customers more often.
According to Sprout Social, over 500 million Instagram users are watching Stories every day and big brands like Lorna Jane are taking advantage of this:
You can use social media scheduling tools like Hootsuite and Meet Edgar to schedule posts in advance, This can save time and ensure you're getting your brand in front of social media users routinely.
With both email and social media, it's important to remember that the mere-exposure effect can be a double-edged sword. If people don't like the content you post, they can develop a negative perception of your brand as they see it more. To avoid this, don't overdo the promotional content. Instead, you should try to post helpful or entertaining content.
Consistent Branding
If you want to develop a sense of familiarity with your audience, you need to remain consistent with your branding.
When someone sees your remarketing ad, you want them to quickly recognise that it's the same brand they saw earlier. At a minimum, you should include your logo in all marketing materials. If you're running branding and remarketing campaigns, people will quickly become familiar with your logo.
But you should also aim to be consistent with your use of colors and fonts. The more consistent you are with this, the easier it will be for viewers to recognise your brand.
Canadian car financing company Car Loans Canada offer a good example.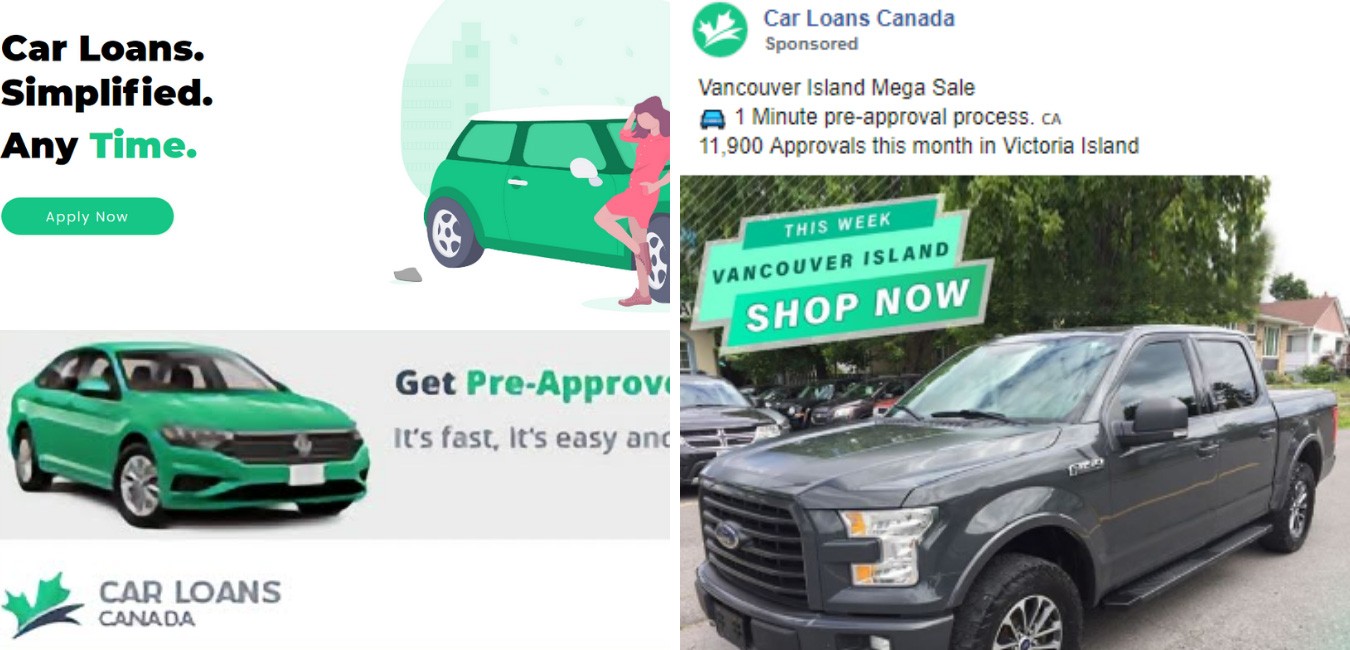 The company has ensured they are presenting a consistent image all throughout their online presence. You will see the same colours, fonts, logo and messaging used in their website, banner ads and all social media channels.
This helps customers to quickly become familiar with the Car Loans Canada brand and instantly associate the green with their brand.
Summary and Word of Caution
The mere exposure effect is a powerful psychology principle that can give your brand an edge over competitors. All other things being equal, consumers tend to choose brands they are most familiar with.
And fortunately, it's not too difficult to benefit from the mere exposure effect. Social media, online advertising and email allow you to get in front of your target audience and build familiarity quickly.
But don't forget to listen to your audience. The mere exposure effect can backfire if your content is annoying people. You should observe how your audience reacts to your social media posts and advertising and be careful not to overdo the promotional content.
About Richard McGrath
Richard McGrath
is a Queensland based digital marketing expert. He currently works as the digital campaign manager in one of Australia's largest finance companies.
Richard also blogs on conversionbuzz.com, where he analyses marketing campaigns from some of the world's top brands and influencers.  He reviews the psychology and persuasion factors that make these campaigns successful.
You can connect with Richard on LinkedIn.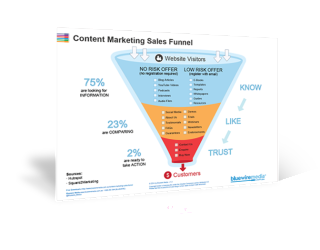 Content Marketing Sales Funnel
Your content marketing sales funnel is all about getting people to know, like and trust you by nurturing them with the right information at the right time.