The State of Social Media Marketing in 2016 [Infographic]
Updated on May 2nd, 2016
Social media marketing is here to say… In some way, shape or form at least.
Businesses all over the world are investing BIG money in social media, with over $7 billion dollars being spent in the US alone.
Not to mention that over 65% of companies have a dedicated social media team.
And while platforms like Facebook and Twitter have a stronghold on most of this market, things are changing all the time.
Visual social media platforms like Instagram, Periscope and Snapchat are moving in on the corporate sector at a quick pace. And we all need to adapt, and be fluid with these changes.
One of the challenges our businesses face, is that more and more customers are making their un-happy feelings public – and social media is their platform.
Alarmingly, of the customers interviewed in this study who tweeted about a bad experience with a company – only 58% received a response.
All of these stats come from the "State of Social Media Marketing" infographic originally publish on Ad Week and researched and designed by the team at the Socially Aware Blog.
Check it out below…
This infographic was originally published by Ad Week.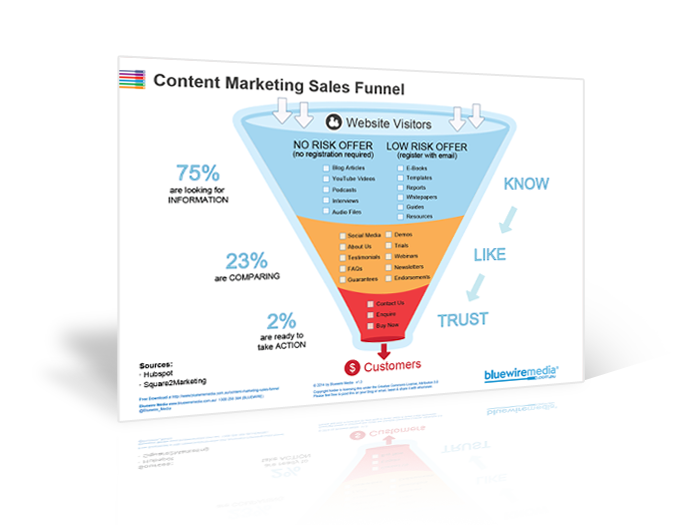 Content Marketing Sales Funnel
Your content marketing sales funnel is all about getting people to know, like and trust you by nurturing them with the right information at the right time.