WMTW 090: Wayne Breitbarth author Power Formula for LinkedIn Success [podcast]
Podcast: Play in new window | Download
Subscribe: RSS
"A great profile is just making sure it is customer focused" Wayne Breitbarth (Tweet this)
In this episode Adam Franklin chats to Wayne Breitbarth about using LinkedIn to generate business opportunities and converting LinkedIn contacts into email subscribers.
Show-notes:
Key points
Wayne is the author of the book "The Power Formula for LinkedIn Success: Kick-start Your Business, Brand, and Job Search."
Wayne's tips for people new on LinkedIn

Understand the landscape and how it works.
Find out what other people in your industry are doing.

Invitations should be checked and carefully filtered.
The keys to a successful invitation are;

Knowing what is on your profile that may interest the person.
Getting insights about the person through your LinkedIn connections.
Maximise the use of the connection request.
A thank you message is very much appreciated.

Features on LinkedIn you should be using;

Publish post feature
Status updates
LinkedIn groups
Looking at who is viewing your profile
Links mentioned
Get in touch with Wayne
Did you like this podcast?
If you liked this podcast, please click to tweet this show >>
Subscribe
We would love you to subscribe to Web Marketing That Works and please leave your honest reviews via:
Stitcher radio
iTunes
SoundCloud
Bonus 33 Free Templates
Download the 33 free templates from our new book.
Or order the book online: Web Marketing That Works: Confessions from the Marketing Trenches (Wiley 2014).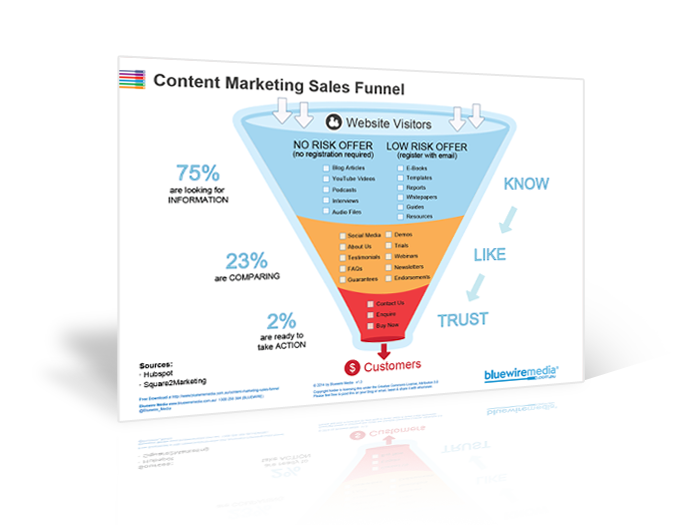 Content Marketing Sales Funnel
Your content marketing sales funnel is all about getting people to know, like and trust you by nurturing them with the right information at the right time.