Why Hiring a Virtual Assistant is a Smart Move for Your Business
Updated on May 4th, 2020
Have you ever thought about hiring a virtual assistant?  (In fact if you've thought about becoming a virtual assistant, see how much VAs can earn!)
While the idea of a remote assistant was foreign to most of us only a few years ago, technology has bridged the gap and provided companies with an array of options for hiring offshore staff.
With a plethora of benefits, there's no reason to turn down the idea of employing an offshore team member to perform the tasks you usually do yourself, or have to hire someone locally for an inflated price.
If you're still unsure if this is the right move for you, here are 8 benefits of hiring a virtual assistant to help make your decision a little easier;
1. Moolah Matters!
This one is sure to make you smile!
It's no surprise that employing a virtual assistant is less expensive than hiring a full-time employee.
This eliminates the need for you to provide employee benefits (medical and transport) and spend extra money on infrastructure such as computers and stationery.
In other words, a virtual assistant takes care of his/her overhead costs. If yours is a start-up business, this is a great way to cut down on your initial costs.
The best part about hiring a virtual assistant is that you only pay for the work you get done.
2. Time Is Money
In the corporate world, time is money!
As a busy employer/entrepreneur, you may be faced with a number of tasks –  some may be new while others could be of a recurring nature.
While new tasks can be delegated to full-time employees, a virtual assistant can be hired to take care of recurring tasks like cold calling, data entry, client follow-up and so forth.
3. The 'Get More' Factor
If you are looking to increase your business productivity, hiring the services of a virtual assistant is a great way to do so.
You may ask why? It is rather simple, with your full-time employees taking care of new tasks and your virtual assistant(s) handling recurring tasks, you get more time to focus on core operations and other important business matters.
4. No Need For Training
In-house employees most likely require training when it comes to carrying out a specific task. With a specialized virtual assistant, all that you need to do is brief him/her regarding the work and provide your requirements.
You are sure to be pleased with the end product. In the event of changes that need to be made, your virtual assistant is just a phone call (or an email) away.
5. Build Your Brand On Social Media
Social media management is essential, especially for a startup business. Your 'business-presence' matters and so does your brand image.
As a busy entrepreneur, you will not get sufficient time to take care of this aspect. As a result, this could cause your brand to suffer and prevent your business from reaching its target audience.
Making your mark on social media is a great way to consistently build your brand presence and nurture prospects into customers.
Getting a virtual assistant to manage and monitor your social media is a 'thumbs-up' move. You take care of all the decision making and let your virtual assistant reach out to your target audience, create business leads and keep your social media pages fresh and relevant.
6. VA and PA (Peas in the Same Pod)
Your virtual assistant can take care of tasks like email management, doing research and scheduling appointments. And this is just the tip of the iceberg, as your virtual assistant will relieve you of many such mundane tasks that would otherwise take up a lot of your time.
You can then focus your energy and attention on managing your business without the hassle of replying to numerous calls or emails on a daily basis.
Should you require any personal task to be performed, your virtual assistant is the person to go to. Be it booking flight tickets or making hotel reservations or arranging car rentals, your virtual assistant doubles up as your travel agent in this scenario. 
ProofHub is a useful collaboration platform worth exploring to plan, organise and deliver projects using a remote team.
7. Global Reach For Talent
Why settle for just a few options when you have a vast talent pool to choose from? Doesn't make sense?
Well, with the advancement in technology and communication methods, you are provided with access to talented people all around the world. You no longer have to limit yourself to the people available to you locally. For instance, you may be in need of a web designer or a content writer. The options in your local catchment area may be limited and expensive.
Hiring someone halfway across the globe is no longer a challenge. Not only could the person end up being more talented, but you will actually pay less. This is one benefit of hiring a virtual assistant that many companies have made the most of.
You can have a virtual assistant with a specific skill set perform the same task as a local employee and at a seemingly lower cost. 
8. Delivered On-Time, Every Time
Deadlines are sacred for a virtual assistant. The fact that a virtual assistant works from a remote location ensures that he/she delivers work based on the need and time frame set by the client and business.
Let me elaborate why. There are a number of options when it comes to hiring the services of a virtual assistant. It is quite natural that this will result in stiff competition on the part of these virtual assistants when it comes to 'bagging' a project or client.
Quality and timely work is what convinces a client to hire someone. So, it is rather obvious that to stay afloat in the world of virtual assistance, an individual will have to perform. You can then make your decision based on proven work and past records with clients. It is a win-win situation for you.
Conclusion
Reduced costs, quality work delivered on time and a world pool of talent to choose from – with so much to benefit from, why would you shy away from the idea of hiring a virtual assistant for your business?
Not only will your work be done, but you will also get to save money while being assured of quality output. A smart move.
About Rintu
Rintu Biswas is an SEO expert and Virtual Assistant at MyTasker. He is extremely passionate about his work. He always tries to help people by his informative articles. You can follow him on Twitter.
Bonus 33 Free Templates
Download the 33 free templates from Toby and Adam's book.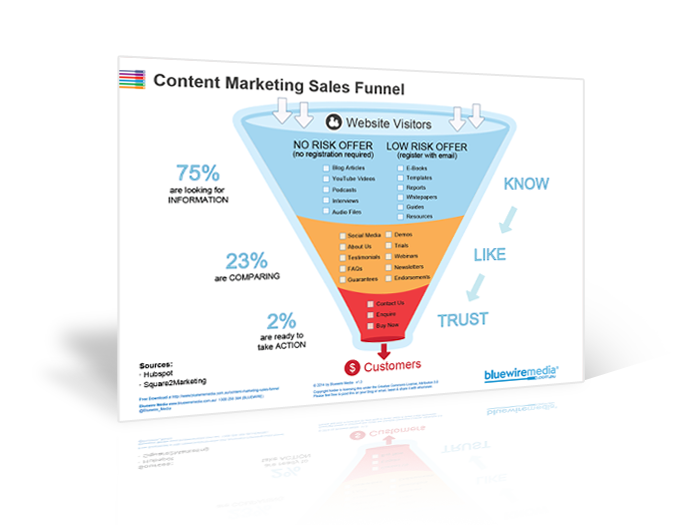 Content Marketing Sales Funnel
Your content marketing sales funnel is all about getting people to know, like and trust you by nurturing them with the right information at the right time.