WMTW 118: Tor Refsland from Time Management Chef [Podcast]
Podcast: Play in new window | Download
Subscribe: RSS
Updated on January 4th, 2017
"I just love to connect with awesome people" Tor Refsland (Tweet this)
In this episode I chat to Tor Refsland about guest blogging, influencer outreach, and content marketing.
Show-notes:
Key points
Tor is known as the "Time Management Chef".
He has been featured on 85 blogs and has 3000 email subscribers in his first year as a blogger.
As a start to guest blogging, contribute valuable content to get noticed.
Follow successful guest bloggers and learn from them.
Write for blogs that have high authority in their niche.
Learn the "Thank you for the party" technique.
Links mentioned
Get in touch with Tor
About Tor
Tor Refsland helps online entrepreneurs skyrocket their business by building genuine relationships with influencers. Want to skyrocket your blog? He will soon launch the free course How To Blog Outreach Like A Boss . But he only has 100 spots (seriously). Click here to reserve your spot now, so you can receive some of Tor`s BEST tips (that no one else uses).
Did you like this podcast?
If you liked this podcast, please click to tweet this show >>
Subscribe
We would love you to subscribe to Web Marketing That Works and please leave your honest reviews via:
Stitcher radio
iTunes
SoundCloud
Bonus 33 Free Templates
Download the 33 free templates from our new book.
Or order the book online: Web Marketing That Works: Confessions from the Marketing Trenches (Wiley 2014).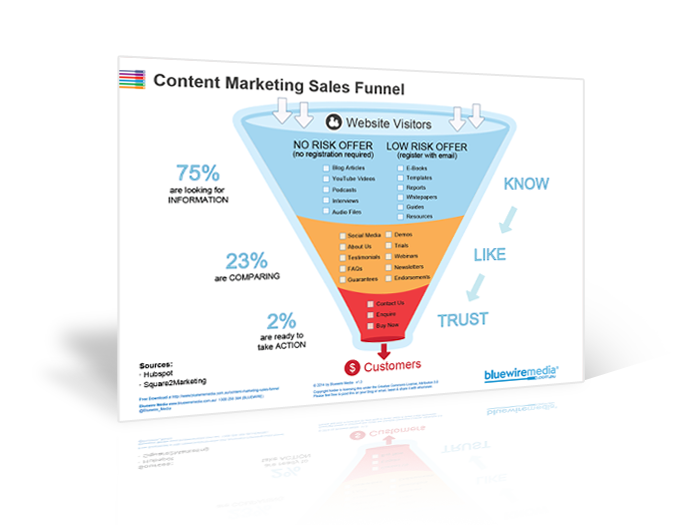 Content Marketing Sales Funnel
Your content marketing sales funnel is all about getting people to know, like and trust you by nurturing them with the right information at the right time.