WMTW 121: Grant Baldwin from Speaker Lab [Podcast]
Podcast: Play in new window | Download
Subscribe: RSS
Updated on January 4th, 2017
"Speaking is a very powerful tool." Grant Baldwin (Tweet this)
In this episode I talk to Grant Baldwin about public speaking, having fear and building connections.
Show-notes:
Key points
Grant is the host of the podcast "Speaker Lab Podcast"
Speaking can be used in different ways for your business.
Fear is normal when speaking, it is the body's way of telling you that what you are about to do matters.
Calm yourself by practicing, a lot. Be more confident.
3 key questions when public speaking:

Why do you want to speak?
Who do you want to speak to?
What do you want to talk about?

Speaking builds relationships and connections.
Speaking for free has its benefits.
Speaking on stage and on a webinar is completely different worlds.
Links mentioned
Get in touch with Grant
Did you like this podcast?
If you liked this podcast, please click to tweet this show >>
Subscribe
We would love you to subscribe to Web Marketing That Works and please leave your honest reviews via:
Bonus 33 Free Templates
Download the 33 free templates from our new book.
Or order the book online: Web Marketing That Works: Confessions from the Marketing Trenches (Wiley 2014).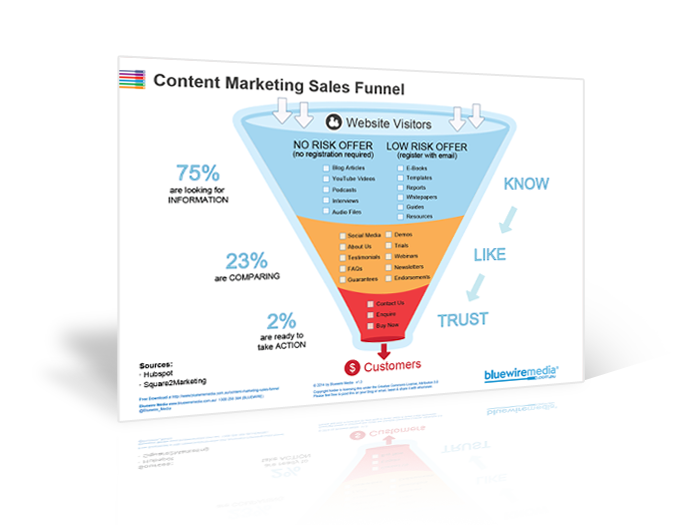 Content Marketing Sales Funnel
Your content marketing sales funnel is all about getting people to know, like and trust you by nurturing them with the right information at the right time.