Amazon #1 bestseller – Web Marketing That Works
Thank you to readers of our book Web Marketing That Works. It hit the Amazon bestseller list recently and your support is truly appreciated.
Thanks to everyone who bought it, read it, gave it to a friend, reviewed it, blogged about it or invited us on your podcast.
We appreciate it!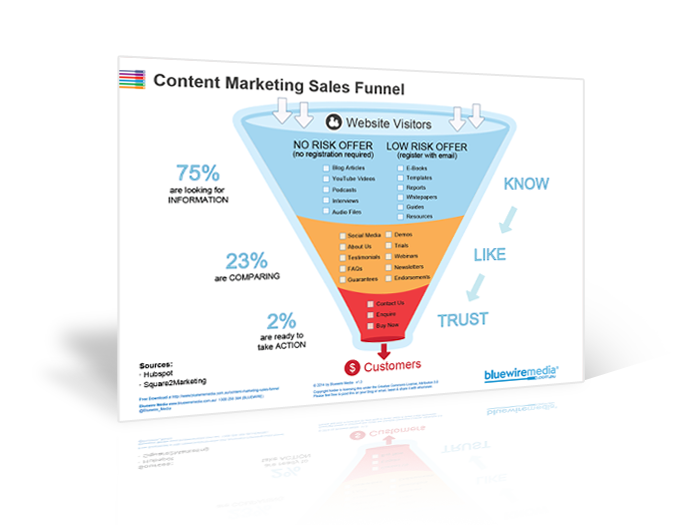 Content Marketing Sales Funnel
Your content marketing sales funnel is all about getting people to know, like and trust you by nurturing them with the right information at the right time.