Marketing Experiments: Email Content That Gets Clicked
Updated on August 30th, 2021
Email content that gets clicked
Continuing with my marketing experiments, I want to share what I've learnt about email content that gets the best click through rates.
[For the uninitiated, a click through rate (CTR) is percentage of people who open your email who then proceed to click through to a link]. Industry-average click through rates are 4%. 
If you've been wondering what the click through rates are on the Bluewire News emails, they range from 9.8% to 34.5% and typically average 20+%.  The Bluewire News goes out every week to over 6,300 subscribers.

And our specific lead nurturing emails, garner a click through rate of 50-60%, but these emails are highly targeted. They are triggered by specific activity and are based on rules which means they are highly relevant to the recipient.
eg. If you download the Web Strategy Secrets e-book, in 5 days you'll be invited to receive the Web Strategy Planning Template.
Another factor that contributes to the click through rate being nearly twice as high is the fact that there is only ONE offer on these lead nurturing emails. This means there is less content competing for attention.
OK, now that you know what this article is based on, let's get to it.
The best performing email content for Bluewire is (in order).
1. Useful templates: 26% to 66% click through rate
Resources like templates and tools bring the house down compared to any other email offers.  Our most popular Bluewire News downloads are the Editorial Calendar Template with a click through rate of 34.5% and the Content Marketing Checklist at 26.2%.
Bluewire News readers got the resources as an instant download without the registration form.  In fact subscribers get everything without a sign-up form since they are part of our opt-in 'tribe'.
On lead nurturing emails that are highly targeted and with only one offer, we see click through rates for templates like the Social Media Guidelines Template range between 53%-66%. Read a step-by-step guide on creating social media guidelines here.
2. E-books: 10% to 33% click through rate
When we released Inbound Marketing for Business, it got a 10% click through rate. However when we email e-books as part of a lead nurturing process, the click through rate sits up at 33%,
E-books take a big upfront effort in order to write, edit and design but the upside is that once they're done they can continue to be useful to people, be shared on social media and attract leads for your business.
If you set them up on their own landing page, they can be highly effective performers on search engines, especially if you give you e-book a compelling title and subtitle.  They'll continue to reap rewards long after you have published them on your website.
3. Feature blog posts: 5% to 14% click through rate
Feature articles that I have written for this blog like this Marketing Experiments series or guest articles I've written for blogs like Startup Smart attract a decent click through rate.
It helps when I give the blog post it's own section on the newsletter with a synopsis, as opposed to just putting the blog title in a list.
Adding blog posts to your email marketing is another great way of driving traffic to your post and ensuring that you maximise readership.
4. Expert interviews: 3% to 7% click through rate
The video interviews we've been conducting have been quite popular.
My business partner and CEO, Toby Jenkins and I have been lucky enough to interview high profile experts in the niche of marketing, social media and business like Brian Solis, Chris Brogan and Susan Cain.
Our readers seem to appreciate the effort we've put in to secure exclusive interviews with these people.
5. Brain teasers or riddles: 2% to 4% response rate
The brain teasers are also very popular.  I offer a prize each week to the first person who replies with the correct answer. Obviously hitting reply and typing in the answer requires a lot more 'effort' than simply clicking a link, so it's indicative of a higher level of engagement.  Even so, I get a 2-4% response rate each week.
When readers reply, it's an excellent opportunity to thank them, interact and learn how we can be more useful!
6. Photo albums: 1% to 2% click through rate
Photos or photo albums from events have been quite popular too.  I usually link any photos through to Facebook or Instagram.
Humans are social creature and are usually interested in other people.
Take a leaf out of the social pages in the newspaper.  Journalists realise that anything with 'people photos' are often the most popular sections!
Now that we've all got cameras in our smart phones, it's never been easier to capture plenty of visual content!
Golden rule is "be useful"
What I have learnt is that readers are most interested in content that is useful to them. It's hardly surprising is it?
People will lap up content that helps them solve problems –  whether that be templates, e-books, interviews or blog posts.  After that, people are interested in something fun (like a brain teaser) or social (like checking out photo albums).
Bonus: Re-send your emails to un-opens
Another tactic I use to increase email open rates is to re-send a broadcast 4 or 5 days after the initial email. The trick is to change your headline, and only send the second broadcast to anyone that hasn't opened the first email.
The open rate of the second broadcast will typically be worse than the first, but in combination you have reached more people than if you just sent the one email!
Related articles
Why Email Punches 100x Above Social Media
Marketing experiments: Email Subject Lines That Get Opened
Marketing experiments: Anatomy of an Irresistible Landing Page
Related templates:
Social Media Strategy Template
I hope this analysis helps you craft content for your email marketing.  Please speak your mind in the comments and let me know what's worked for you!
MY MARKETING METHODOLOGY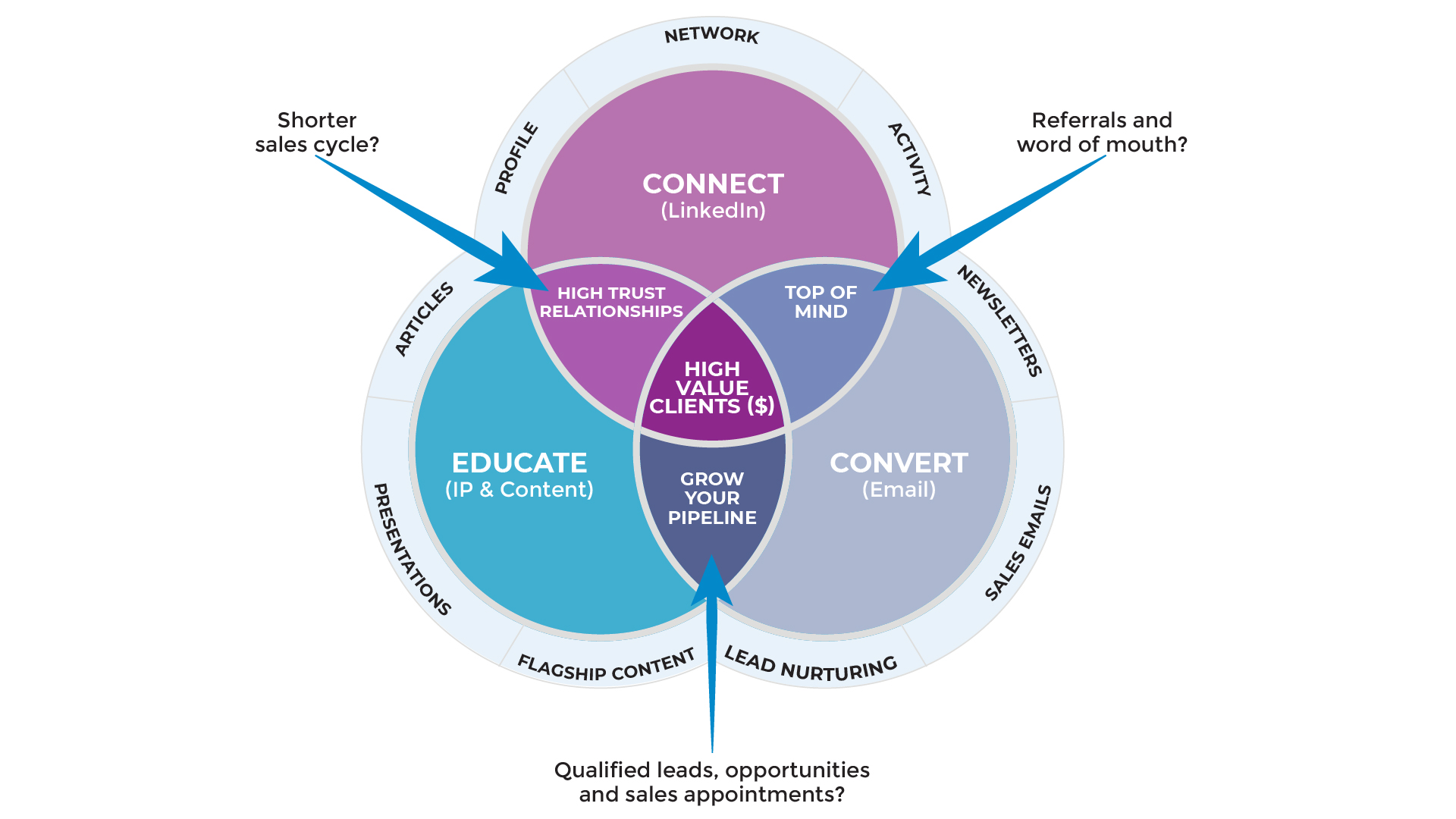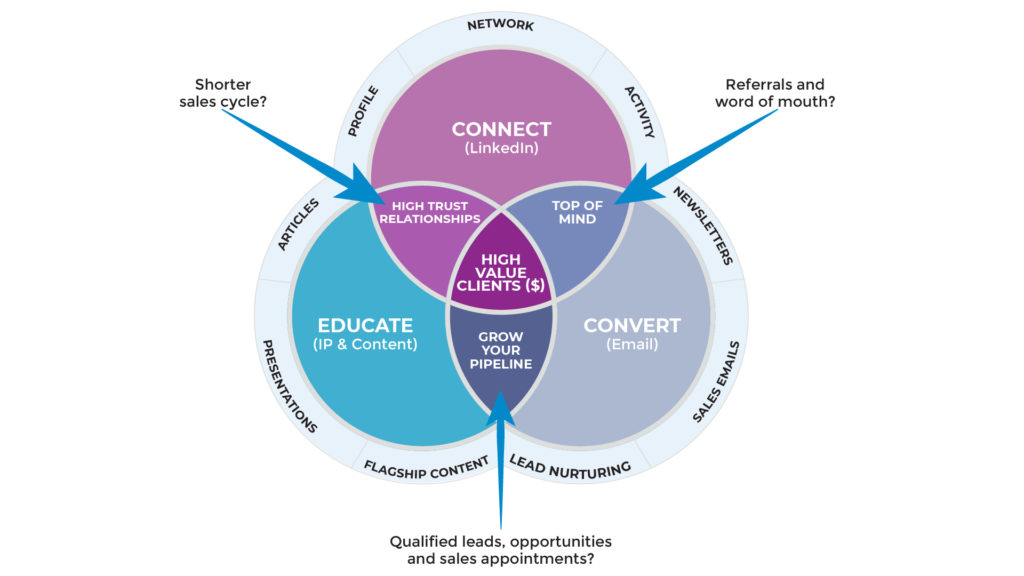 PS. When you're ready, here are 6 ways we help
consultants & advisors

grow:

1. Web Strategy Planning Template (PDF). Our flagship 1-page tool we co-created with David Meerman Scott. It's been downloaded over 1 million times and featured on Forbes.

2. Read a free chapter from our book. Web Marketing That Works --- an Amazon #1 best seller.

3. Join the private group on Facebook. Access free training resources, and hang out with 2,300+ peers.

4. Discover your marketing score. Take the 40 point Marketing Scorecard (in < 6mins) and get a customised report.

5. DIY for $7. Get the Complete 50+ Script Library for connecting with people to winning clients.

6. Let's brainstorm how to fill your marketing funnel.

DM the word "INTERESTED"

via Messenger

 or 

book a 20 min slot to talk

 on Zoom.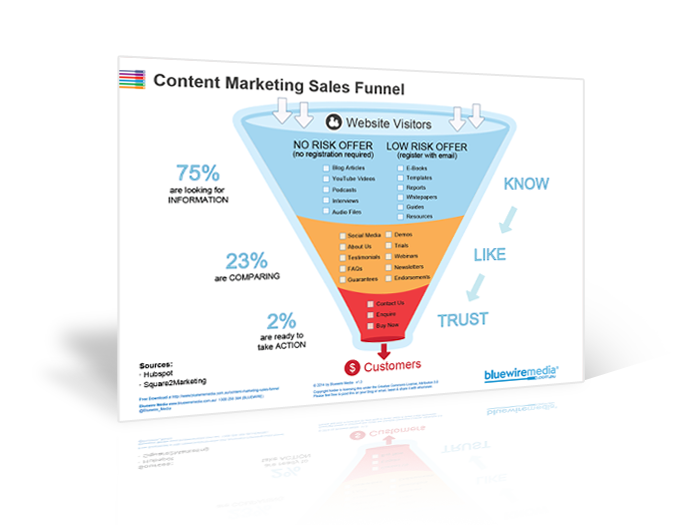 Content Marketing Sales Funnel
Your content marketing sales funnel is all about getting people to know, like and trust you by nurturing them with the right information at the right time.