SEO Tips and Tricks People Use to Get Position Zero
Get to SEO 'Position Zero'
For many businesses and site owners, the first page is the holy grail.
There's even a running joke that Neil Patel mentioned in his blog which goes like this:
Where do you bury something so that people won't find it? Answer: page 2 of Google.
Sure, it's funny. But it holds some obvious truth to it.
Whenever you search and don't find the answers, you don't go for the second page (unless you're desperate).
You rephrase your search terms, that's what you do.
Site owners know this fact pretty well. And that's why as a site owner, you try to implement tips and tricks that will put your content on the first page.
And if you have been implementing tips and tricks to boost your rankings in the search engine, there is no chance that you will not encounter featured snippets.
One quick trick that's mind-blowing is that featured snippets go between 40 and 50 words, according to SEMRush.
Copying and pasting your content in word count tools to keep your word count in check is the first step to getting the golden, most coveted position in the SERP.
However, you can't get to position zero with this trick alone.
So let's get on to the SEO tips and tricks that people use to populate position zero.
So, what is Position Zero?
Position zero, P0, rank zero, or featured snippets. It goes by several names.
Everyone is trying to populate it.
But why is it, you ask?
Position zero, which also goes by the term featured snippets, is the first result that shows up in Google SERP. Generally, it summarizes the answer from the page.
It is the higher and more important spot than position number 1.
Position zero is SEO gold.
Since the snippet also includes the URL and the page title, it drastically increases click-through rates, therefore drives significant traffic to your site.
Aside from valuable exposure in the SERP, getting a spot will raise your website's overall rankings in the SERP.
Let's take a look at what Google has to say about featured snippets:
As defined here, Google included featured snippets to provide immediate answers to questions. And they are especially helpful for mobile and voice search.
With these facts that we got directly from Google, we now have some feasible SEO tips to get to position zero.
Aim for Page One
It doesn't require to be on the first or second results to get to position zero. But definitely, it requires to be on the first page to get there.
So optimizing for SEO, in general, to get to the first page is obviously what you first need to do.
Create your content in the featured snippets format
Featured snippets, specifically, answers question-type searches just like this:
To get to SEO 'position zero', you need to format your content to match the format the featured snippets are programmed to "feature."
There are 6 common formats of featured snippets including paragraph-type of answers just like the above example, numbered or bulleted lists, tables or charts which often appear in price inquiries, videos, and images.
Paragraph featured snippets typically provide a definition or a brief overview of a topic.
The list featured snippets, on the other hand, generally shows step-by-step tutorials and how-to guides.
This goes to say that to populate the first page, you need to also use headings, use high-quality images, target high-quality keywords, etc.
PEOPLE ALSO ASK BOX
In the same picture, you will also see another section that appears before the actual first result. And that is the "people also ask box"—an expandable grid box that also answers question-type search terms.
'People also ask boxes' can also be used as a reference to write content that answer these questions.
Answer the 5W and H questions
Featured snippets explicitly answer who, what, when, where, how, and why questions.
Since featured snippets are programmed to answer questions, it just makes sense to also write content that centers around questions.
Even better, use H2 tags for questions in your content and then, include the answers underneath it.
AnswerThePublic is one quick reference that you can use to get ideas on the common questions that people ask on search engines.
Mobile-first index
Before this update, Google will show mobile-friendly website results if you are searching for your mobile phone.
If you are searching from a desktop, Google will show desktop results.
When it released the mobile-first index update, sites that did not optimize for mobile ended up in low rankings.
Optimize for voice search
Even though you're not targeting position zero (which is baffling why you won't), you still need to optimize for voice search.
Site owners are already optimizing their site for voice search anticipating that it will be on Google's next algorithm update the way it did with the mobile-first index.
Shortly, there will only be one quick answer to every search result.
If you didn't expect the mobile-first index update, it's the best time to get back on track by optimizing for voice search. You can thank us later.
What featured snippets are not
We have defined position zero or featured snippets and given you examples on how to get there.
But there's one last thing you need to know. Rather, one last thing you need to not do if you are aiming for increased website traffic.
And that is, writing or optimizing your content for answer boxes.
Here's a clear difference with featured snippets and answer boxes:
Featured snippets give the concise answer which will then direct users to click on your website if they want a more detailed explanation.
An answer box immediately answers questions. Because of this, users no longer need to click on your website.
TL;DR
What SEO practices can you do to rank for position zero?
Aim for Page One
Create your content in the featured snippets format
Answer the 5W and H questions
Mobile-first index
Optimize for voice search
What featured snippets are not?
Answer boxes
Now that you have the examples on how to get to position zero, be sure to implement them on your content.
Author Bio:
Jayson Antonio is an Outreach Specialist at WordCountTool.com that offers useful tools such as Word Counter Tool, Character Counter Tool, Scrabble Word Finder, Pomodoro Timer and Mind Map Tool for your creative writing.
In his free time, he enjoys traveling, writing and playing mobile games.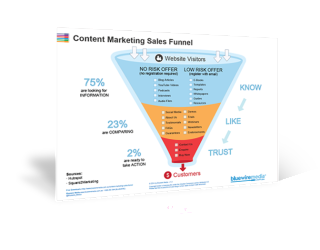 Content Marketing Sales Funnel
Your content marketing sales funnel is all about getting people to know, like and trust you by nurturing them with the right information at the right time.