We all struggle with social media marketing
Updated on January 12th, 2020
I've spent the last 3 days at Social Media Marketing World in San Diego, and it was awesome. I got to speak with the world's best social media experts and talk with marketing professionals from all over the globe.
And you know what….? Just like us, time is by far the #1 issue with social media. There's just not enough of it.
We all struggle with social media
However, what I confirmed on this trip is that all of the world's best marketers, business owners and companies have a system for automatically scheduling posts, they have small support teams (usually VAs) and they don't get hung up on being on every platform. They pick the best platforms for them (and their buyers) and simply focus on that and ignore the rest!
This frees them up to do the "personal" side of social media. The content creation, the connecting and the caring about your community. You know, the important stuff.
Master social media
If you've not watched it yet, revisit our template and training on how to master social media by learning what to delegate, automate and ignore. This is what the best in the world do, and it's quite simple once you know the system. Learn the boundaries around what you need to do yourself and where you must get help.
And #2 issue with social media…? It's a crisis or negative comment. However, companies gloss over this until it is too late. If big companies (Apple) and small companies can hit rough water with social media then it's important to realise it's a matter of when, not if, it happens.
Good news and bad news
The good news is that having a system in place before an incident happens means it will play out much more smoothly than ignoring it until you suddenly have a crisis on your hands.
The bad news is that burying your head in the sand and neglecting social media doesn't insulate you from any crises. It just makes you way more vulnerable!
Social media crisis
Crises and negative comments on social media can make us sick in the stomach and set off panic stations! It's not fun to think about but just like your office setting on fire, smart marketers and business owners have a plan in place, just in case. You can never predict every single unfortunate situation, but with a plan in place you can act in a prompt, calm and appropriate manner when it does.
If you've ever worried about potential negative comments, then this template is for you. If you've downloaded it already, great stuff. Revisit and head on down this email to my training video.
Click to download the Negative Comments Response Template (PDF – instant download, opt-in required)
Combat the struggle with social media
Now watch the video below that I've recorded that talks you through the template and outlines how you can handle negative comments and crisis situations on social media. Plus it shows you the best way to react to positive and neutral comments which is a massive opportunity that many businesses leave on the table.
Access the training video on the Negative Comments Response Template rego required)
There are 6 different levels of social media comments and I'll explain how to handle them all with confidence. Let's have a plan to avoid the struggle with social media
Here's the breakdown:
Level 1: Positive comment
With a positive comment, take the opportunity to thank and connect with happy customers and readers! The more you interact with positive commenters, the more you'll get.
Level 2: Neutral comment
This is chance to ask a question and get to know the person a bit better, yet this is an opportunity many ignore.
Level 3: Negative comment – respond
This is when a reader or customer has a genuine complaint and is kind enough to let you know about it. This happens 99 per cent of the time with negative comments and it's best to respond with a caring attitude and aim to resolve the issue (usually offline).
Level 4: Negative comment – ignore
It's best to ignore negative comments when you are being hassled by internet trolls, because they thrive on they attention. If you starve them of attention, they usual move on. Don't feed the trolls!
Level 5: Negative comment – remove
If a negative comment contravenes your 'house rules' you are entitled to remove it. Your house rules simply outline what sort of behaviour is acceptable on your blog and social media profiles. The comments you'll remove are usually offensive or spammy.
Level 6: Crisis comment – escalate
It's a crisis if there are legal or criminal ramifications. It's impossible to foreshadow every single crisis situation, but please consider all the things that could be a crisis and think about how you would respond. A rule of thumb is escalate it to you your legal council or police depending on the severity of the crisis.
Check out my video and template and start filling yours in! I'd love to answer your questions in the comments.
I hope that helps address the struggle with social media!
Cheers,
Adam and Toby

PS. We hope you're finding this training series valuable so far. If you're catching up on the content, check out video #2 on how to set up your social media strategy (template included).
MY MARKETING METHODOLOGY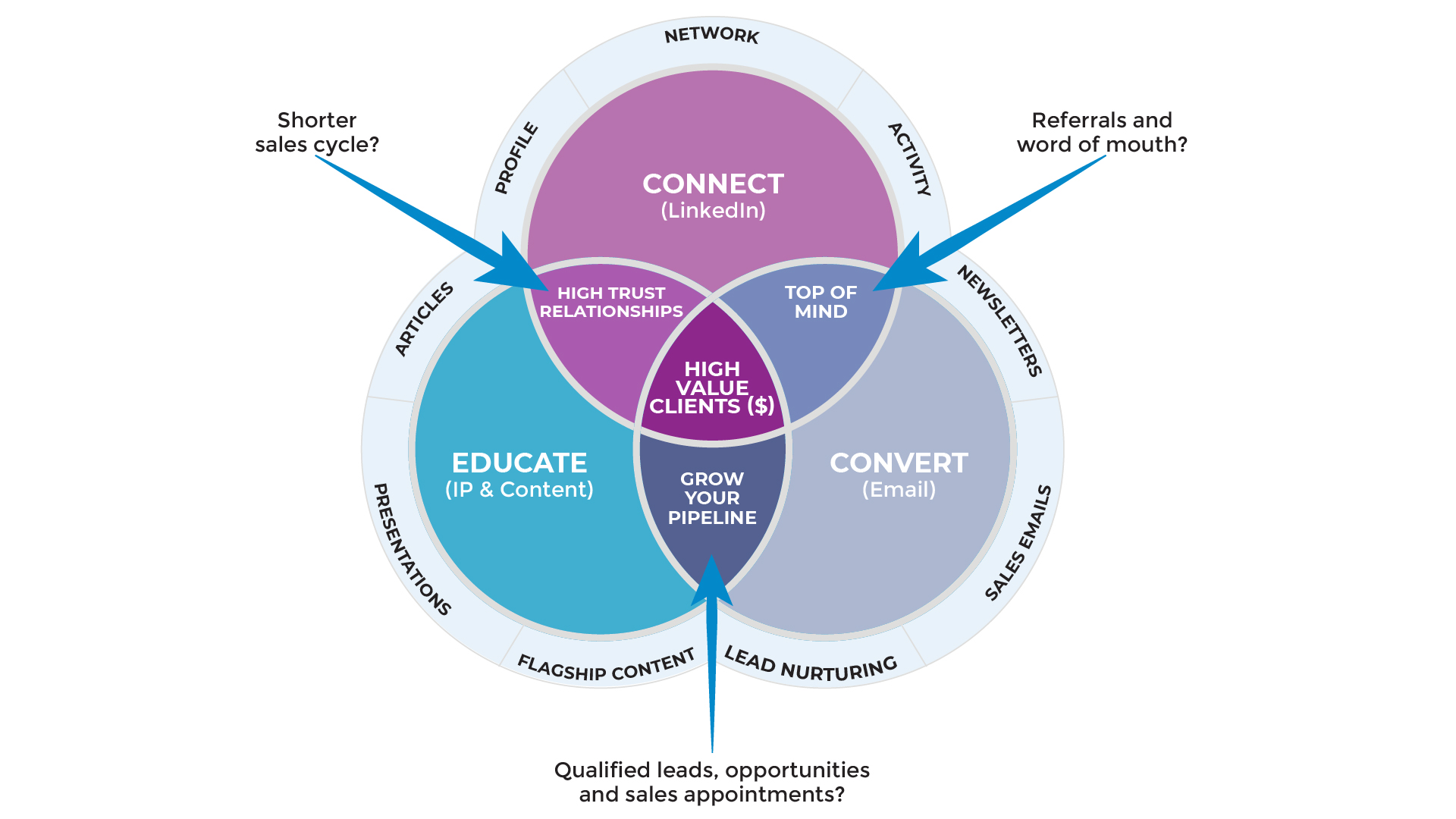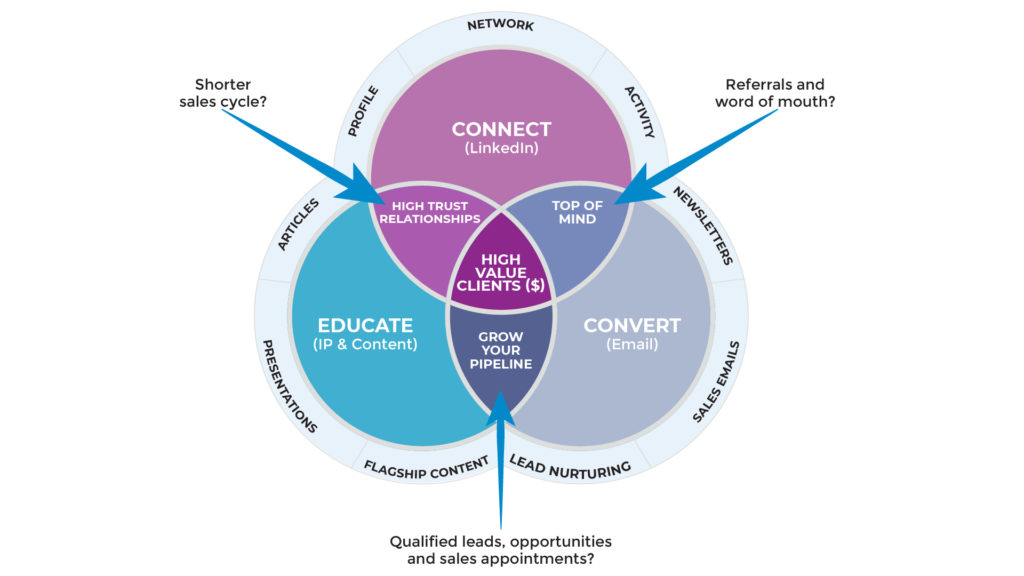 PS. When you're ready, here are 6 ways we help
consultants & advisors

grow:

1. Web Strategy Planning Template (PDF). Our flagship 1-page tool we co-created with David Meerman Scott. It's been downloaded over 1 million times and featured on Forbes.

2. Read a free chapter from our book. Web Marketing That Works --- an Amazon #1 best seller.

3. Join the private group on Facebook. Access free training resources, and hang out with 2,300+ peers.

4. Discover your marketing score. Take the 40 point Marketing Scorecard (in < 6mins) and get a customised report.

5. DIY for $7. Get the Complete 50+ Script Library for connecting with people to winning clients.

6. Let's brainstorm how to fill your marketing funnel.

DM the word "INTERESTED"

via Messenger

 or 

book a 20 min slot to talk

 on Zoom.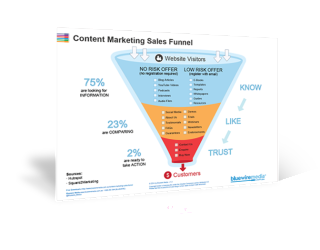 Content Marketing Sales Funnel
Your content marketing sales funnel is all about getting people to know, like and trust you by nurturing them with the right information at the right time.