WMTW 023: The Truth About Blogging [podcast]
Podcast: Play in new window | Download
Subscribe: RSS
Updated on March 2nd, 2015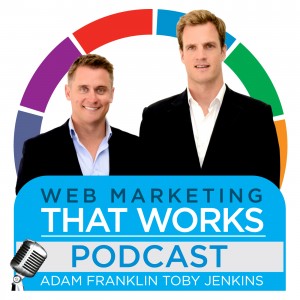 Click to tweet >>
Show notes
In this show Adam shares his bitter sweet blogging experience. We started out with barely any traction, even after 287 blog posts over 2 years.  The mantra "create great content and they will come" is only half the story.
Your blog articles need eyeballs! And the best way to do this is via blog syndication and guest blogging.
Mentions
Suggested Template
Blog Post Planning Template

Did you like this podcast?
If you liked this podcast, please click to tweet this show >>
Subscribe
Subscribe to Web Marketing That Works via:
Bonus 33 Free Templates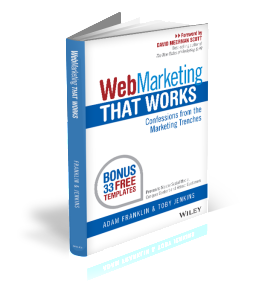 Download the 33 free templates (11.2 MB – zip file) from our new book.
Read the free, 28 page sample chapter (948 KB – PDF)
Or order the book online: Web Marketing That Works: Confessions from the Marketing Trenches (Wiley 2014).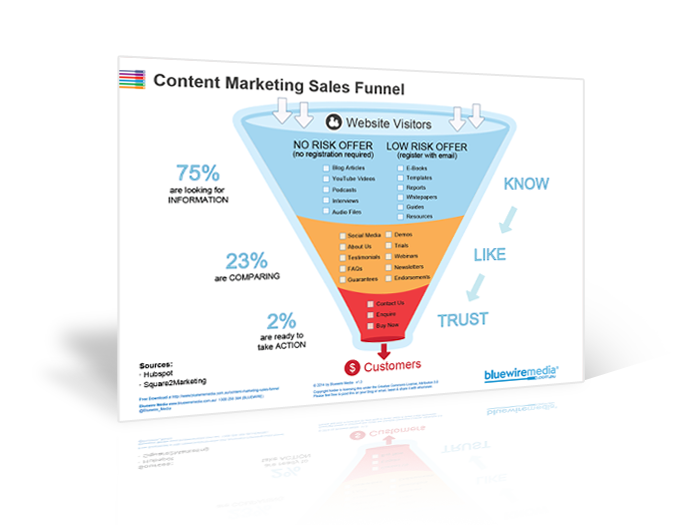 Content Marketing Sales Funnel
Your content marketing sales funnel is all about getting people to know, like and trust you by nurturing them with the right information at the right time.