WMTW 066: Judy Robinett – How to be a power connector [podcast]
Podcast: Play in new window | Download
Subscribe: RSS
Updated on February 23rd, 2015
"People connect first personally rather than professionally" Judy Robinett (Tweet this)
Adam Franklin chats to Judy about how to grow your network strategically by being helpful and purposeful.  Learn to apply the 5 + 50 + 100 in your business.
Show-notes:
 Key points
Judy is the author of the book "How to Be a Power Connector: The 5+50+100 Rule for Turning Your Business Network into Profits", one of the top 10 business book for 2014.
Judy is considered as a top connector and networker in the world.
Reach out to "weak links" to further explore opportunities.
Always start with a personal connection.
2 Golden question:

What other ideas do you have for me?
Who else do you know I should talk to?

A good combination is quality relationships plus strategy to a specific goal.
Discover how the 5 + 50 + 100 rule helps in your business.
Be you, be real, and be authentic.
People mentioned
Links mentioned
·         How to Win Friends & Influence People.
·         How to Teach Your Children Shakespeare.
Get in touch with Judy
Did you like this podcast?
If you liked this podcast, please click to tweet this show >>
Subscribe
We would love you to subscribe to Web Marketing That Works and please leave your honest reviews via:
Stitcher radio
iTunes
SoundCloud

Bonus 33 Free Templates
Download the 33 free templates from our new book.
Or order the book online: Web Marketing That Works: Confessions from the Marketing Trenches (Wiley 2014).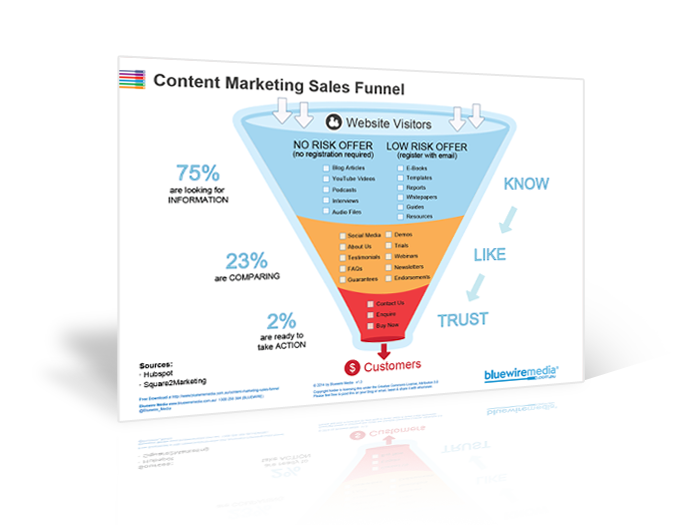 Content Marketing Sales Funnel
Your content marketing sales funnel is all about getting people to know, like and trust you by nurturing them with the right information at the right time.