How to be a better digital marketing consultant
Here is my Facebook Live on how to a better digital marketing consultant.
How to be a better digital marketing consultant
In this broadcast, I answer the following questions:
Should I focus on just 2-3 core digital marketing services or do I need to be all things to all clients?
What exactly would be my daily tasks as a marketing consultant?
What is the number one question potential clients ask when approaching a marketing consultant and how do you answer this?
How do I design my Marketing Consulting Program for any Business so that I can help them succeed?
How do you suggest managing this expectation that you've got expertise in all without selling yourself short or talking yourself out of business?moving from hourly to project fees,
getting paid for your strategic thinking (and avoid pitching for free),
how to handle (and get paid) for scope creep + 'meetings'.
Join me for my next Facebook LIVE
Get notified by liking our Bluewire Media page.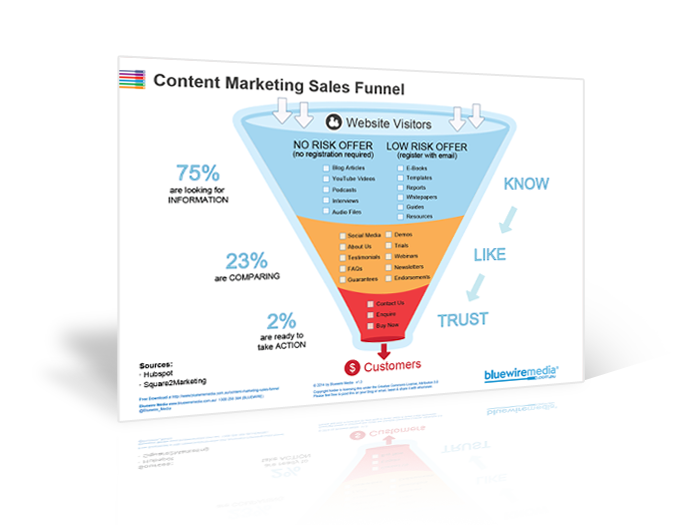 Content Marketing Sales Funnel
Your content marketing sales funnel is all about getting people to know, like and trust you by nurturing them with the right information at the right time.