WMTW 132: Chloe Thomas from Customer Manipulation [Podcast]
Podcast: Play in new window | Download
Subscribe: RSS
"Clever ways of manipulating people…" Chloe Thomas (Tweet this)
In this episode I talk to Chloe Thomas about the 5 steps in customer relationships and all about marketing.
Show-notes:
Key points
Chloe is the author of 4 books and is the host of the podcast eCommerce MasterPlan. 
She has a new book out entitled "Customer Manipulation".
Manipulate the customer to their benefit.
5 different stages/levels of relationships with your customer:

Getting traffic to your website (marketing)

Shiner-like tactic
Target marketing
Get-found marketing

From casual visitor to signing up for your email list
From signing up to buying
Becoming a repeat buyer
Turning into a regular buyer
Nothing is ever finished, continue optimising.
Links mentioned
Get in touch with Chloe
Did you like this podcast?
If you liked this podcast, please click to tweet this show >>
Subscribe
We would love you to subscribe to Web Marketing That Works and please leave your honest reviews via:
Bonus 33 Free Templates
Download the 33 free templates from our new book.
Or order the book online: Web Marketing That Works: Confessions from the Marketing Trenches (Wiley 2014).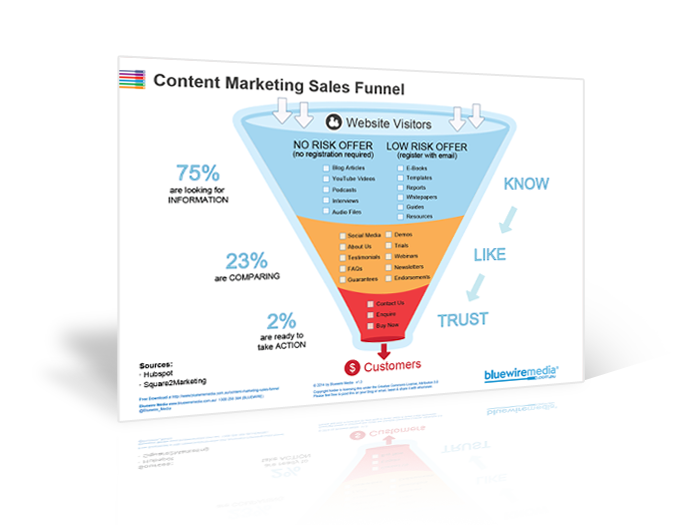 Content Marketing Sales Funnel
Your content marketing sales funnel is all about getting people to know, like and trust you by nurturing them with the right information at the right time.