WMTW 111: Ian Cleary of Razor Social [Podcast]
Podcast: Play in new window | Download
Subscribe: RSS
Updated on December 17th, 2015
"Social media is building relationships and awareness." Ian Cleary (Tweet this)
In this episode I chat to Ian Cleary about social media, email lists, sales funnels and public speaking.
Show-notes:
Key points
Ian owns the website RazorSocial.com
Social media keeps on moving and upgrading, there is constant learning.
Continuously share content on different platforms.
Social Media is about building relationship with your customers.
Funneling is getting your traffic to purchase your product.
5 emails for 5 days strategy.
Optimisation instead of rebranding.
Build relationships with other people to open opportunities for growth.
Links mentioned
Get in touch with Ian
Did you like this podcast?
If you liked this podcast, please click to tweet this show >>
Subscribe
We would love you to subscribe to Web Marketing That Works and please leave your honest reviews via:
Stitcher radio
iTunes
SoundCloud
Bonus 33 Free Templates
Download the 33 free templates from our new book.
Or order the book online: Web Marketing That Works: Confessions from the Marketing Trenches (Wiley 2014).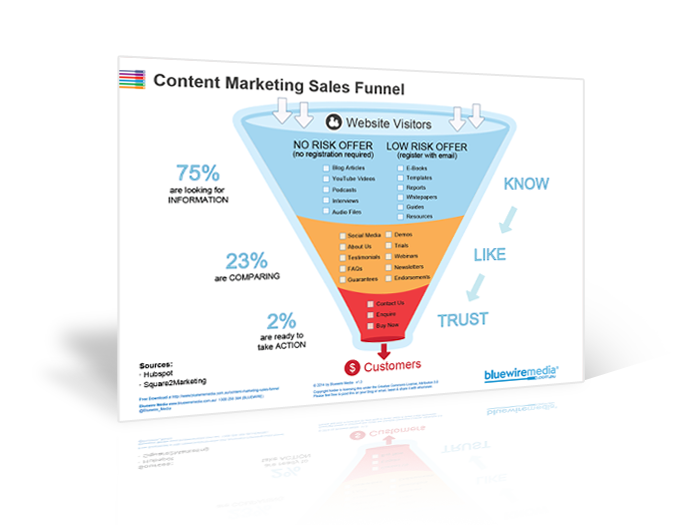 Content Marketing Sales Funnel
Your content marketing sales funnel is all about getting people to know, like and trust you by nurturing them with the right information at the right time.