The Best 9 Things I Learnt at the ProBlogger Event
Updated on November 26th, 2019
Problogger event
I was lucky enough to jag the third last ticket for ProBlogger's Training Day [they sold out months before the event]. Darren Rowse is 'ProBlogger' and he is arguably Australia's most prolific and successful blogger, so it was an excellent opportunity to hear all the tips straight from the horse's mouth.
Here are the best 9 things I took away from the Problogger event.
1.  15 Minutes Per Day
Darren Rowse says to commit 15 minutes a day to something you want to achieve because as Darren says, "from small things, big things come."  Darren committed 15 minutes per day to write his ebook 31 Days to Build A Better Blog & when he launched it, it brought in $70,000 in 8 days.
2. You already know enough to launch a digital product
You just need to package up your expertise so it can be easily purchased. This is one of the best ways to monetise your blog. You get to keep all the revenue when you sell your own products, compared to only ~2% for running Adsense adverts or ~20% as an affiliate.
This advice comes from Shayne Tilley aka the Web Marketing Ninja who has partnered with Darren Rowse for many successful product launches.
3. Soft launch on social media
When you are launching a web based product (eg. a paid e-book or toolkit), it's advisable to do a 'soft-launch' on Twitter and Facebook 30 minutes prior to your proper email launch.
This allows you to do a live test and (hopefully) land your first sale to provide peace of mind that everything works before things go crazy when you do your email launch.  Again, this web wisdom is from Shayne Tilley.
4. Wishlist Member plugin
If you're looking to release an online training program, then the WordPress plugin called Wishlist Member is the technology you need to make it happen.  It's all yours for $97 and it allows you to have different price points and categories of access to your courses.
This tip is courtesy of the wonderful food blogger Jules Clancy.
5. Go back to the beginning of successful people
International keynote and $100 Startup author, Chris Guillebeau, urged us to look at what successful bloggers (and successful people in general) did to get there.
For example, before Chris was selling 3,000 tickets to his World Domination Summit he was doing meetups in North Dakota where 10 people showed up.  And before he'd written (two) best selling books, he made a commitment to write 1,000 words per day. It can be overwhelming and intimidating to see success 'now' but taking a look at the journey they took to get there is valuable.
6. Sharable vs Social Media
The term social media is better described as 'sharable'. It allows information to be shared amongst colleagues, clients and prospective buyers.
James asked, Why are the Masterchef stars so rich and famous? Because they share their recipes for free. And as a result we all want to buy their cookbooks and dine at their restaurants (even though, in theory, we could cook it ourselves).
Thank you James Tuckerman from Anthill magazine for this tip at the Problogger event.
7. 50% connecting: 50% creating
On social media, Chris Guillebeau recommends spending 50% of your time connecting with people and the other 50% of time creating, or curating content.
8. Ask questions that get one word answers
Facebook's Edgerank algorithm depends on 'levels of engagement' so Darren Rowse suggests the best way to get lots of comments is to ask, "In one word, how would you describe __________?"
9. Don't wait for permission
The vibrant and candid Sarah Wilson reiterated some famous words from her former Channel 9 boss Kerry Packer – "Don't ask for permission, but you'd be better be bloody good at begging for forgiveness."
Sarah's advice is don't ask for permission, enter the fray & try things!
Thank you
Thank you to Darren, all the speakers, all the sponsors, all the volunteers, Maha restaurant and the wonderful and interesting people I has the pleasure of meeting and catching up with. You can check out all my pics from the Problogger event on Facebook.
[Photos in this post are courtesy of Darren Rowse's ProBlogger website]
Anyone who has read this post and is starting a blog, you may find our Web Strategy Planning Template (free download) a useful tool to work out who you're audience is.
MY MARKETING METHODOLOGY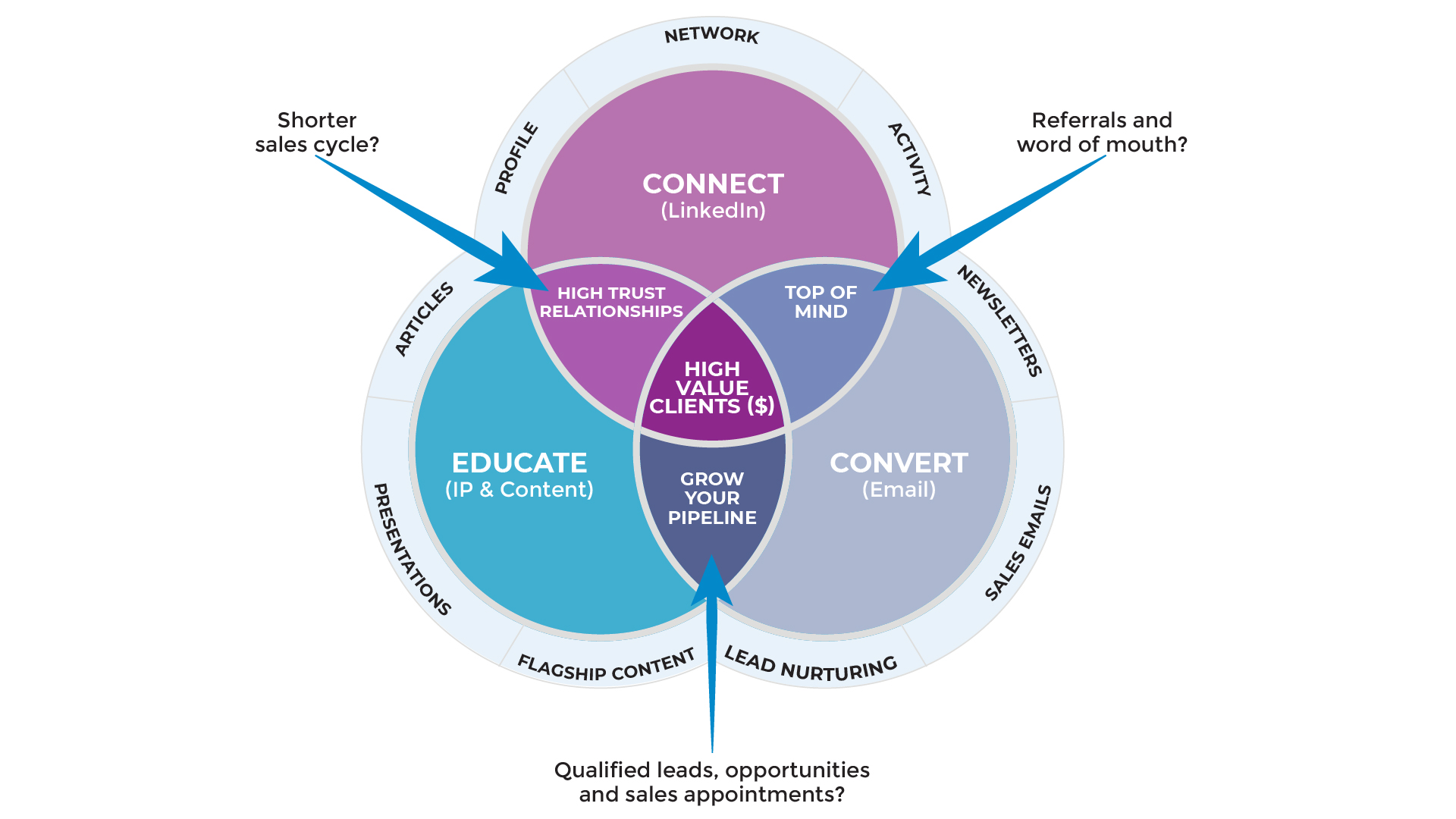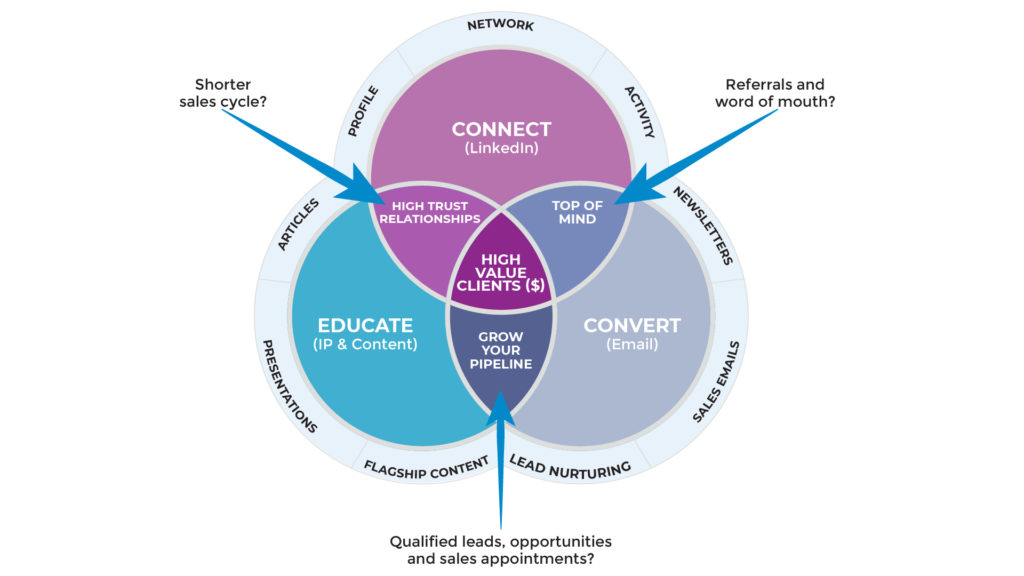 PS. When you're ready, here are 6 ways we help
consultants & advisors

grow:

1. Web Strategy Planning Template (PDF). Our flagship 1-page tool we co-created with David Meerman Scott. It's been downloaded over 1 million times and featured on Forbes.

2. Read a free chapter from our book. Web Marketing That Works --- an Amazon #1 best seller.

3. Join the private group on Facebook. Access free training resources, and hang out with 2,300+ peers.

4. Discover your marketing score. Take the 40 point Marketing Scorecard (in < 6mins) and get a customised report.

5. DIY for $7. Get the Complete 50+ Script Library for connecting with people to winning clients.

6. Let's brainstorm how to fill your marketing funnel.

DM the word "INTERESTED"

via Messenger

 or 

book a 20 min slot to talk

 on Zoom.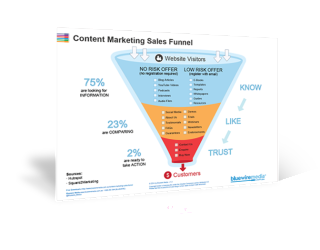 Content Marketing Sales Funnel
Your content marketing sales funnel is all about getting people to know, like and trust you by nurturing them with the right information at the right time.